Last night was a crazy one for music fans in Vancouver.  Megadeth & Slayer rocked GM Place while rapper Gift of Gab from Blackalicious dropped rhymes at The Biltmore.  In another part of town, the Tragically Hip had fans partying at The Orpheum while Major Lazer was blowin' speakers just around the corner at the Commodore.
Down the street at the Centre for Performing Arts, a decidedly different vibe ruled the evening.  The artist known as Maxwell brought his unique brand of vintage-style soul to our city for the first time and made us realize what we've been missing.  New songs like "Pretty Wings" were received well but it was his ultra smooth renditions of old favorites like "Ascension (Don't Ever Wonder)" and "Sumthin' Sumthin'" that brought the crowd to its feet.
Backed by an equally polished live band, he glided energetically yet effortlessly around the stage with a stealthy array of moves and showed us just how great modern soul music can be.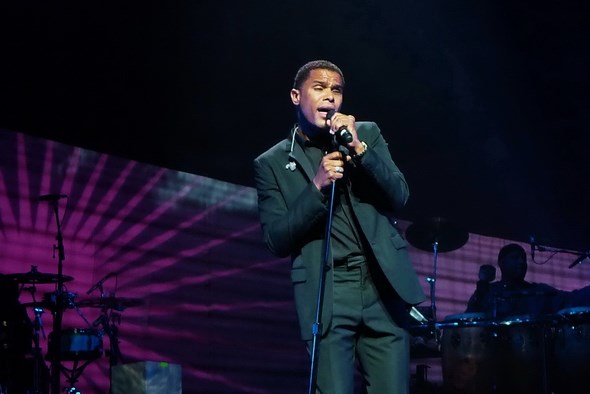 More pictures after the jump...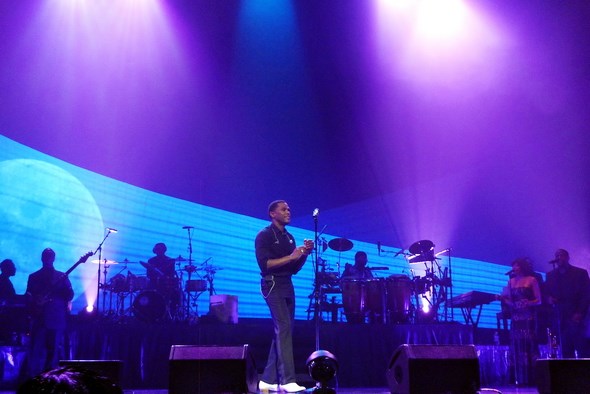 Great stage presence and as mentioned, some really slick moves...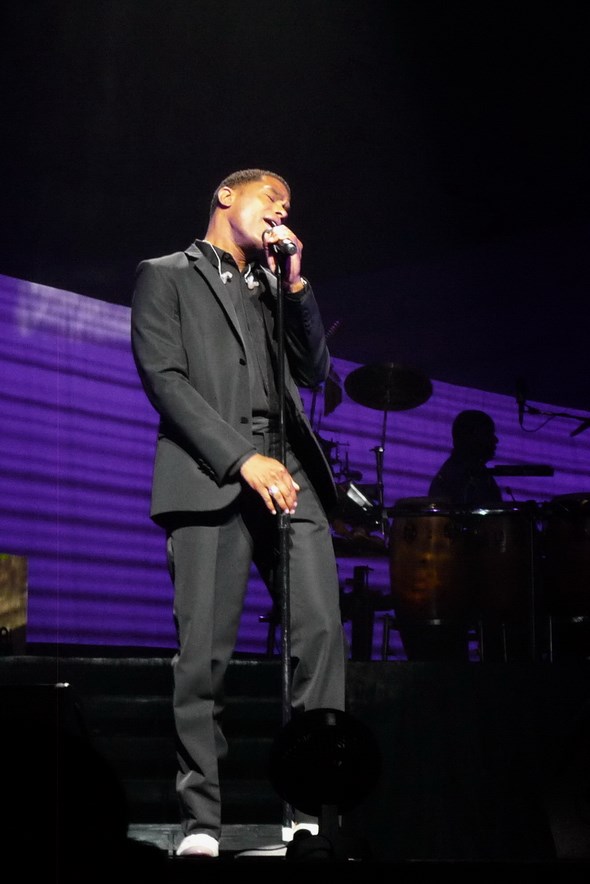 The loss of his signature afro was not insignificant, but thankfully didn't affect the music one bit.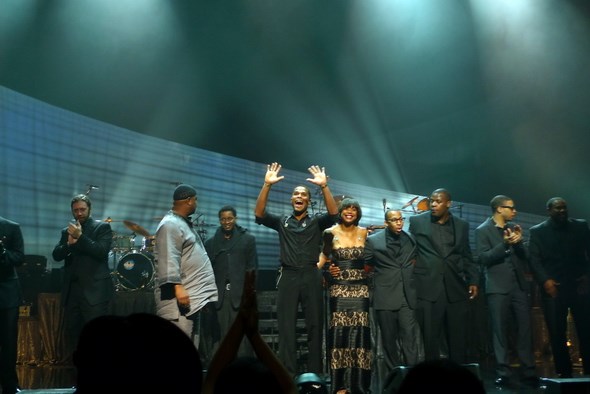 The entire band was given the opportunity to perform solos & introduce themselves at the end.  Pretty rare these days.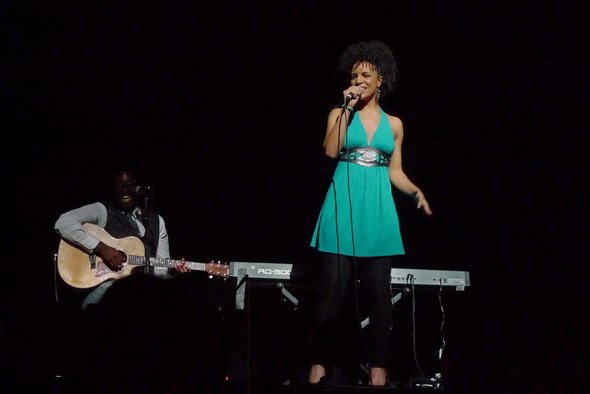 The opening act was Laura Ibizor, a talented neo-soul / R&B singer from Ireland.  Highly recommended.