Heeellllooooo Vancity!
This moment marks not only my first post for V.I.A. -- thanks to Bob K for bringing me on board! -- it also marks the first upload of the many, many, many random pictures catalogued in my iPhone camera roll.
Last Thursday, I paid my weekly visit to Tru Value Vintage on Robson (to the right of the perpetually lined up Babylon Cafe and down the stairs) and had a major guffaw when I saw this pie graph tribute to Rick Astley's '80s one-hit wonder "Never Gonna Give You Up" scotch-taped to the checkout counter.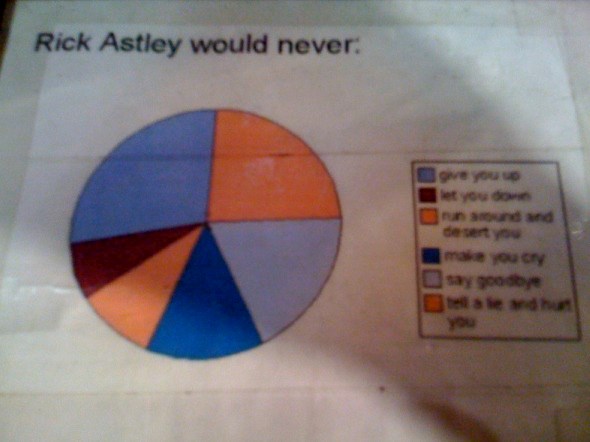 And on that note, I'll send you into the rest of this weekend with the sweet sounds of Rick Astley...
httpv://www.youtube.com/watch?v=CwnnSSs0kFA