Remember the Penny Smash machine that we unveiled with some partners a few months back? The one we TALKED ABOUT on CBC and which one of the designs from TOOK HONOURS as one of the top 10 designs in Canada in 2011? Well it's on the move! It just found a home right inside Salt Tasting Room in Gastown.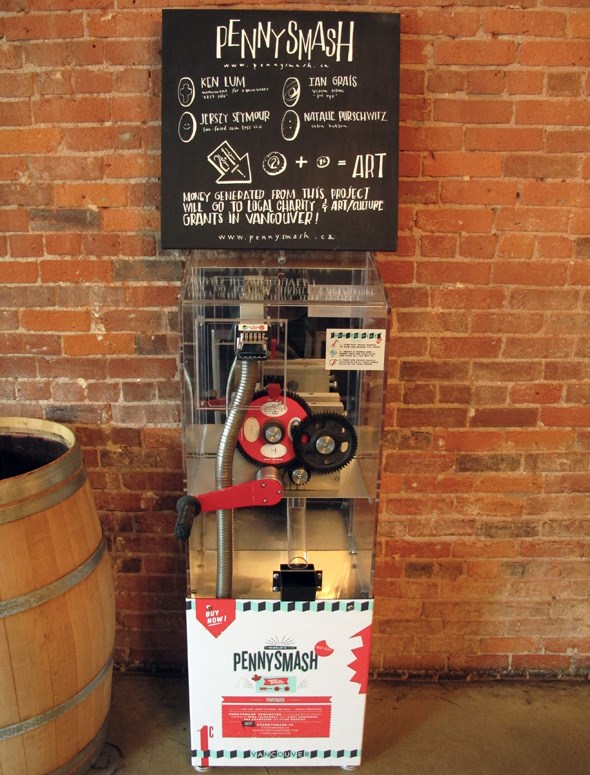 The way it works is that you put a toonie and a penny into the slot, choose one of the four designs by Vancouver artists, then crank the wheel and you get your penny back, squished, and with artwork on it! All of the proceeds go to charity as well as towards arts and culture grants.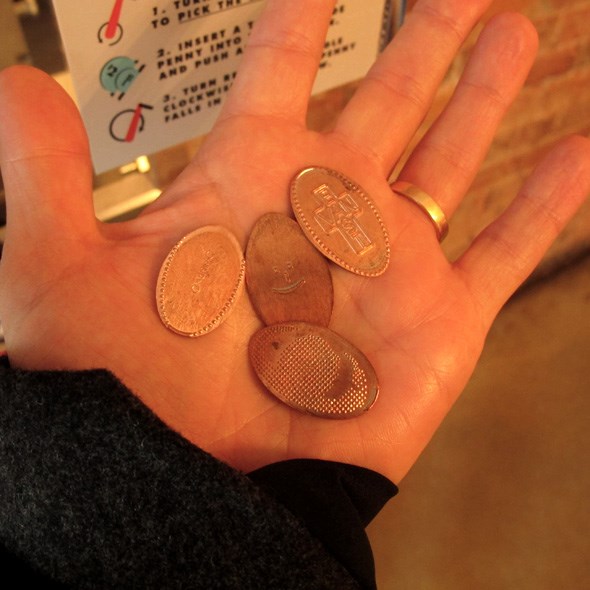 Pop in to Salt Tasting Room at 45 Blood Alley in Gastown and smash some pennies!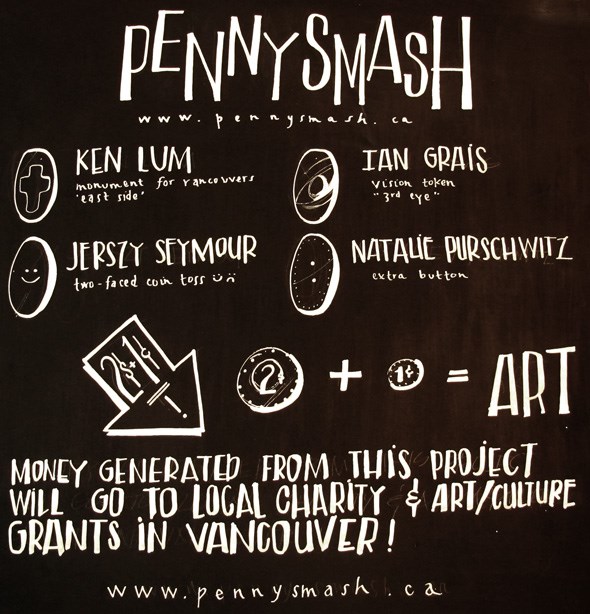 Also, visit PennySmash.ca to learn more about the project.