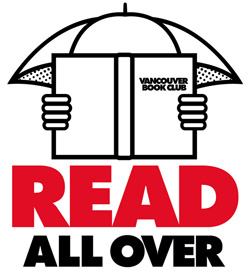 Read All Over celebrates the bookworm in all of us, showcasing readers in Vancouver and the books they love most.
I try to be a writer: I have, combined, 3.5 novels and probably 50 stories written to various levels of completion and saved where no one can see them.  I spend my days working as Housing Services Manager at Seniors Services Society, an organization that serves homeless and at risk seniors.  I live in East Van with my boyfriend Angus, and currently spend most of my time in my messy office, which contains a kitchen table for a desk, a malfunctioning discount laptop, and a 120 year old out of tune Heinzman piano.
- Lindsay
What book makes you feel like a kid again?
Jelly Belly by Dennis Lee.  It's a cut above Alligator Pie.
What books have changed your life?
The first one I can think of is the first novel I ever read, The Accidental Tourist by Anne Tyler.  I was eight. There's a sex scene in it that is a grand two lines, which vaguely refer to two people being in bed together. I probably read those lines a hundred times. Escandalo! More importantly I was told Anne Tyler is a distant cousin of mine so I felt like writing novels for a living was somehow actually achievable. I'm still not sure about that. Another is The Diviners, by Margaret Laurence. I found solace with the protagonist, Morag Gunn, with her unpretty name and simple, working poor upbringing. I read the book when I was about fifteen and was trying to work out what kind of person I wanted to be. The novel exhibited a new and appealing way for a woman to go about her life that was starkly different from the bubblegum and lipstick I was drowning in at the time.
The one book you always recommend is...
Z for Zacharia by Robert C. O'Brien. It's a YA dystopia about a sixteen year old girl in the aftermath of a nuclear war. She lives in a valley that was protected from the fallout, and she is alone after her family goes searching for other survivors and never returns. She begins to believe she is the last person on earth until a man in a safe-suit comes into the valley and stirs shit up. I love the desperation and finality of end of the world stories and this is one of the better, simpler, more insidious ones.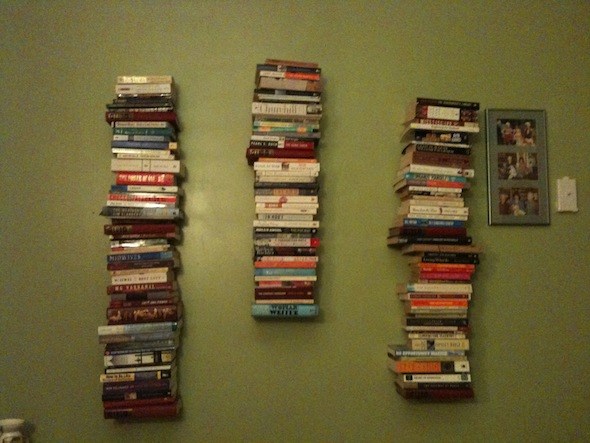 How do you like your books served up best - audio books, graphic novels, used paperbacks, library loaner, e-reader…
I have a giant collection of books I haven't read yet (99.5% used paperbacks) and still I'm a library junkie. I usually get too ambitious and take out a dozen books at a go, so I basically tithe the VPL with my late fines.
Librarian vs. English Professor - who is sexier?
I think everyone's sexy as hell when talking books.
Your life story is published tomorrow. What's the title?
Whale Oil Beef Hooked.
Where is your favorite place to crack open a good book in Vancouver?
Translink. I get into a real funk when I have to resort to the paper on my ride.