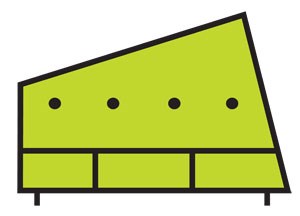 SCENE AND HEARD showcases the independent music scene here in Vancouver.
Green Couch Sessions is a live music video series - experiments in which GCS attempt to marry the artist with the environment.
The music fills the space and the various locations, inevitably producing a sound unique to the session, never to be reproduced, only to be enjoyed by you, the viewers.
VIAindie is excited to partner up with Green Couch to show YOU their latest and greatest videos of musicians and locations from all over the city!
Stay tuned! 
Artist: Christopher Smith
Song: No Light Could Pass Though Me So I Have A Shadow
Live from a rooftop above the city, as the sun touched the horizon, Christopher Smith and his bandmates enjoyed a few beers, provided by our good friend James at Steam Whistle, and played us a beautifully broken down version of this powerfully haunting song.
Hosted by: A Roof Top at 6th & Main
Check out photos from the session by clicking here.
(Christopher is actually playing a show at the Biltmore with Royal Canoe on the 25th of March, so check that out too!)