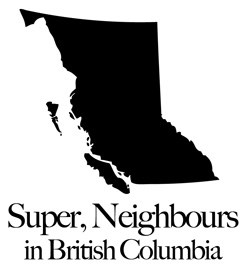 Welcome to the latest series of Super, Neighbours blog posts where we highlight incredible travel destinations in British Columbia!
Feast Tofino was back for it's fourth year and was bigger and better! Running throughout May, it featured "Stay and Dine" packages, as well as $29, $39 and $49 "Dine About" set price menus, special events, and celebrates "local, sustainable fisheries [and is a] collaboration between acclaimed local and regional guest chefs, restaurants, fishermen, foragers and farmers, all of whom celebrate in 'boat-to-table' food philosophy and great West Coast times..."
Throughout my series of posts I'm going to show you around...from travelling to Tofino, to the delicious food, fun activities you can try, places you can stay and people you can meet.
Here's Part One...Getting there!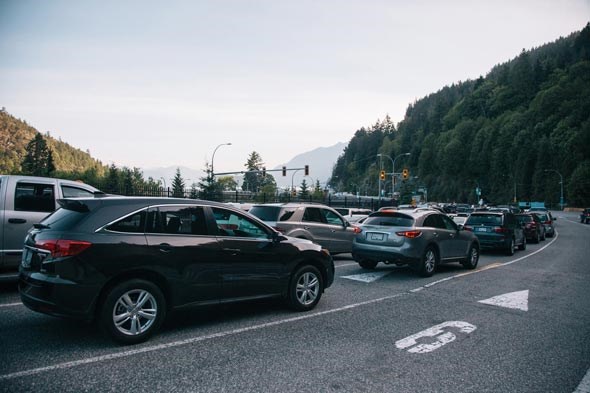 The last few trips I've taken to Tofino, I have experience the convenience of flying...but I was excited this time around to do the scenic drive across the island and even had some surprises on the way!
The good people at Honda lent me a 2014 Acura RDX for the drive, which has some awesome features including voice command navigation! I don't know if you've ever done the drive to Tofino, but the road gets a little winding in the second half, and the SUV-crossover did a great job on all the twists and turns! (For more info on the RDX click here!)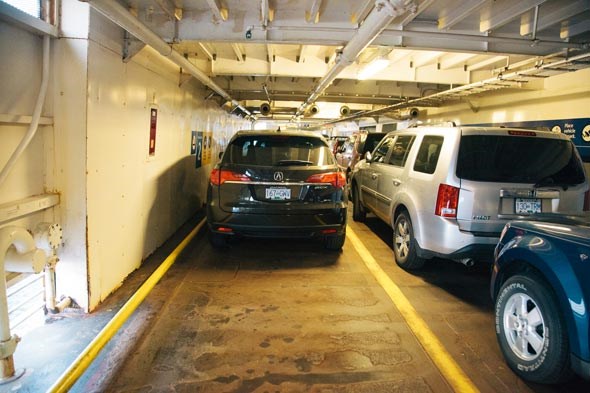 The lovely people at BC Ferries provided my ferry passage for the trip, and actually they too have a special package to travel on the ferry and stay at Long Beach Lodge that you can check out by clicking here.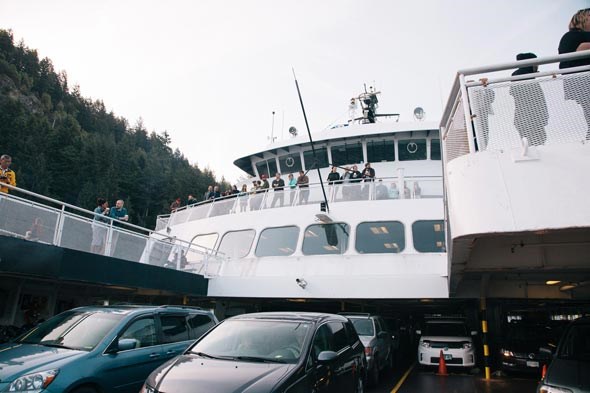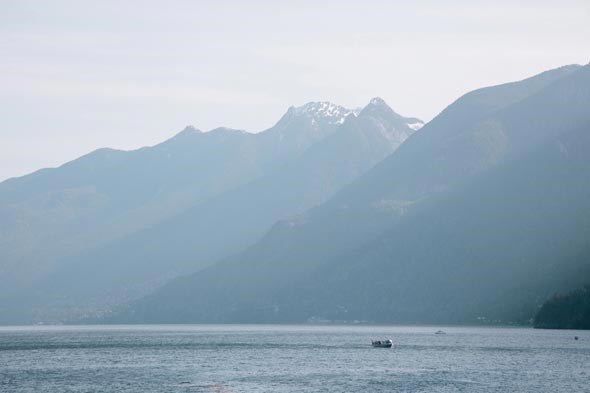 It was smooth sailing en route to Nanaimo...and since I haven't done the Tofino drive in roughly 10 years, I decided to take a detour into Coombs to see the famed "Goats On The Roof" at the Coombs Country Market...which, in itself, is a sight to see with delicious foods and artisan crafts to peruse.
There were a couple goats within view of my stop, which stared at me while I had my lunch in the sunshine.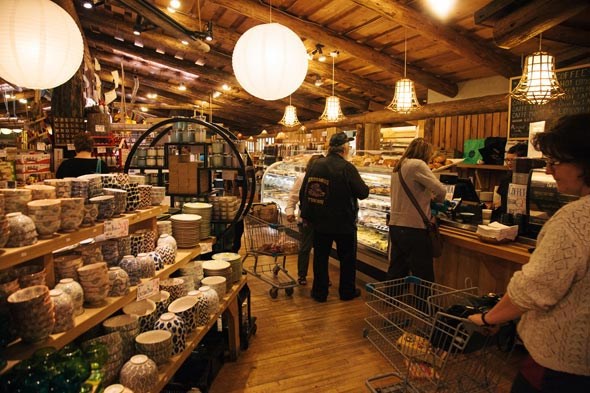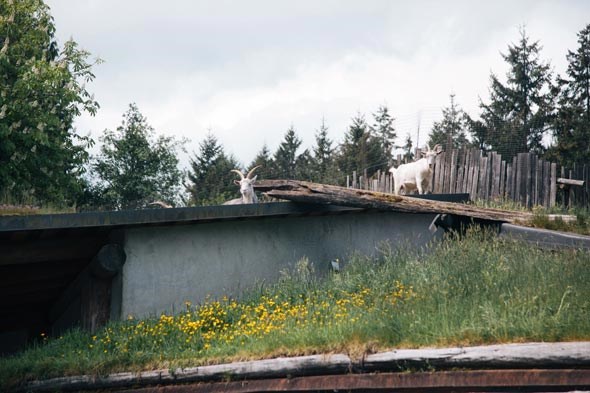 My next stop was Cathedral Grove (aka MacMillan Provincial Park), which is a gorgeous old-growth forest of douglas fir trees that you can take a quick walk around right off the highway. Included in one trail is the oldest tree in that forest which is over 9ft around! (Pictured with me below).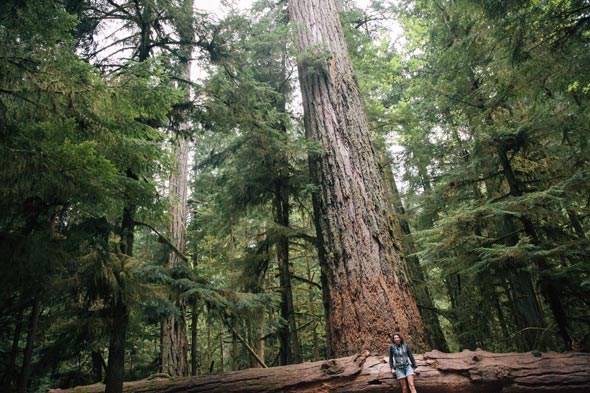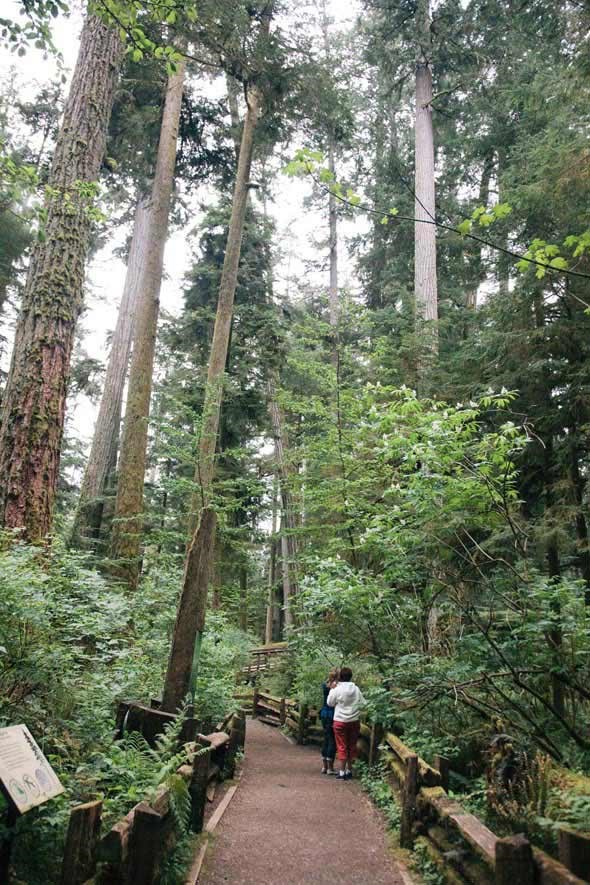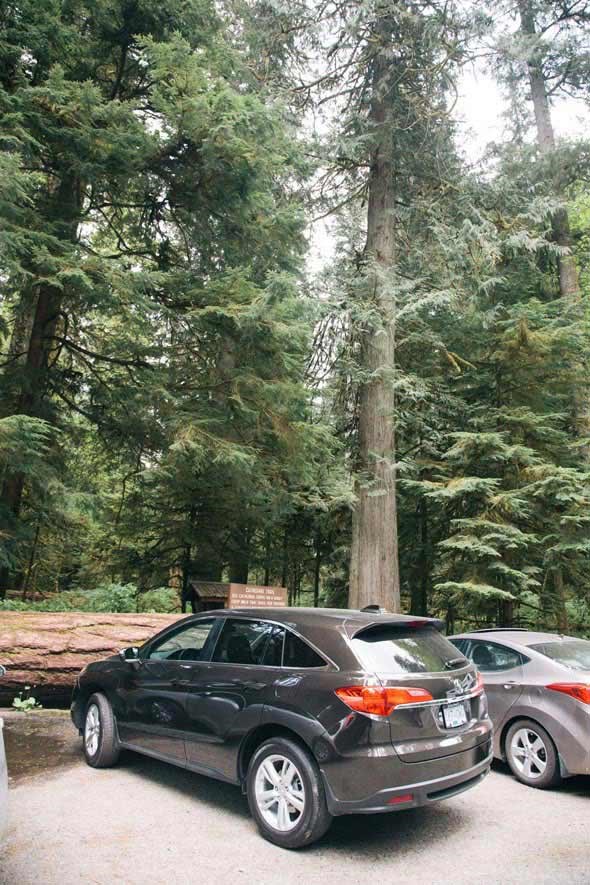 Just as I thought the winding road would never stop, I turned a corner to see a few guys on the side of the (very narrow) road taking photos. First I was swearing under my breath at what they were doing, and then I realized why... BLACK BEAR!!! Luckily there was a pull out section just after where the bear was that I was able to stop, grab my camera and get a few shots.
He seemed very indifferent to what was going on...meandered around for a minute and then went back into the bush. The things you don't get to see when you fly!!!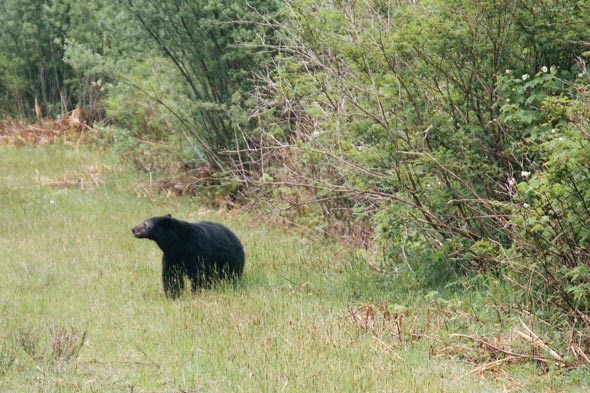 Happy travels, and come back tomorrow for more on the Tofino trip!!!