The third episode of the soon-to-be-closed-institution-of-Vancouver video store, Videomatica, miniseries is out! 8 episodes are being released in the coming weeks and while the store hasn't set the exact date they're shutting down operations we can only guess that it'll coincide with the release of the last in this comedy series directed by Andria Papineau and starring a slew of local performers.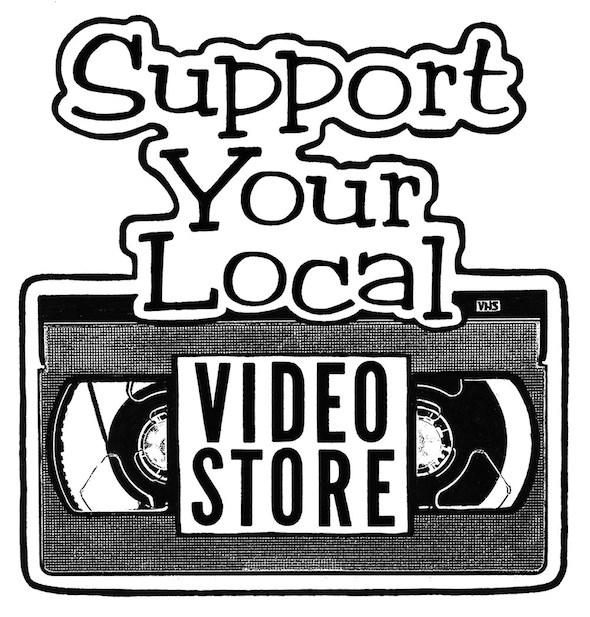 Enjoy episode 3, "What's That Smell?"...
http://vimeo.com/29466438
The official word:
VIDEOMATICA SITCOM IDEA BECOMES REALITY
Staff of Ill-Fated Video Store Release First Episode Support Your Local Video Store
Faced with the impending closure of the renowned video store that they manage, Videomatica employees Joe Balogh and BJ Summers found themselves in an awkward position. Rather than look for new work, the duo enlisted the help of their film-making partners Dave Ohlin and Andria Papineau to create a comedy series commemorating a cultural institution that will soon disappear. Together with Robin Bougie, editor of Cinema Sewer Magazine, and former Videomatica employee himself, the group hammered out eight scripts and set to work filming the series now dubbed Support Your Local Video Store.
With five episodes now completed, the series stars Balogh and Summers in the roles that they were born to play, along with fellow comedians Sarah Szloboda and Jennifer Perrin to round out the main cast. A slew of local actors, comedians, zombies, and regular Videomatica customers were enlisted to fill the supporting parts. All the episodes were directed by Andria Papineau, with cinematography work split between Daniel Code and Peter Hadfield. Three remaining episodes will be shot at the end of September.
The first episode of Support Your Local Video Store is now available online at the series website http://yourlocalvideostore.com, and a new episode will be released each Thursday for the next five weeks. Videomatica remains open for now, with the fate of its famed collection still in negotiation.