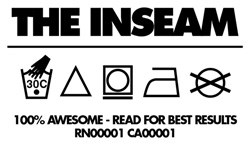 Vancouver is home to a thriving fashion industry made up of individuals committed to its growth and success. Get to know these personalities in The Inseam and discover what makes the Vancouver Fashion scene so awesome. Every month, The Inseam's Eco Edition focuses on the innovators that shape the green movement in local fashion.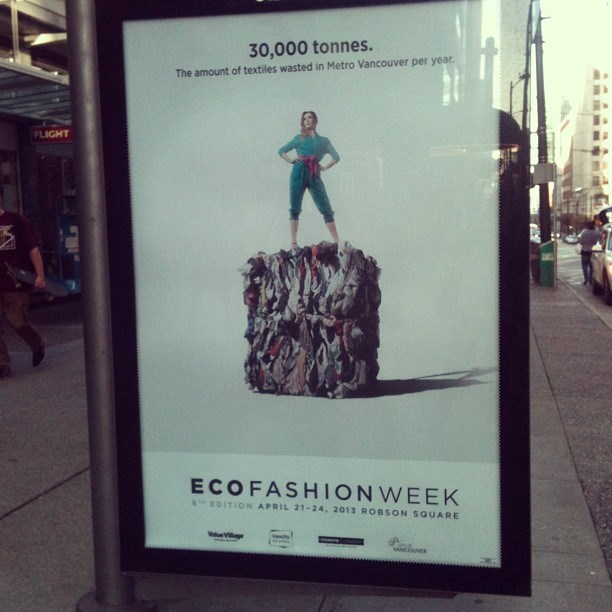 Photo courtesy of Eco Fashion Week
You may have seen the odd bus shelter, bathroom stall ad, or billboard around Vancouver with what looks like a woman standing on garbage and wondered what it is all about. The ads are for next week's Eco Fashion Week, and draw attention to the amount of textile waste entering our landfills each year.
The 6th Edition of Eco Fashion Week is starting this Sunday, April 21st, running through the 24th. For the first time, the event will be kicked-off by the Seminars, a speaker series aimed at creating awareness around the sustainability issues and solutions in the garment and textile industry. The Seminars are free to attend, though pre-registration is recommended. That evening Nicole Bridger will present her latest collection at Portside in Gastown, and as with past Eco Fashion Week events, breaking the mold of standardrunway show presentations. Tickets for the event are only $10 and can be purchased online.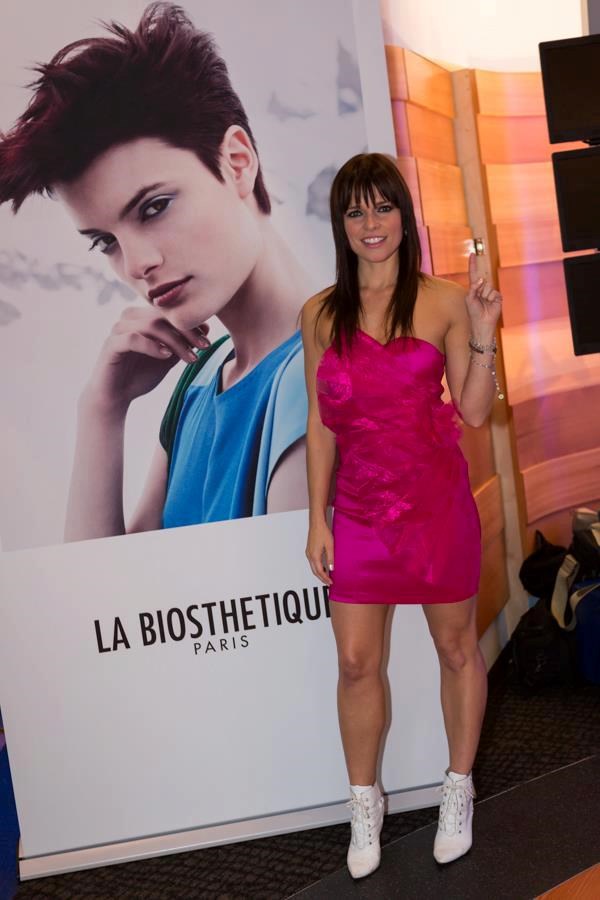 Photo Courtesy of Eco Fashion Week
The runway show events start on April 22nd, with an evening presented by Value Village and focused on thrift and second-hand challenges. The first runway presentation features three stylists who were given a $500 Value Village gift card and challenged with creating a collection. The second runway show is the return of the 68 pound challenge with designer Kim Cathers, who is creating an original collection from garments found at Value Village, and specifically men's trousers and sweaters. 68 pounds represents the amount of textiles ending up in landfills in North America each year, per person.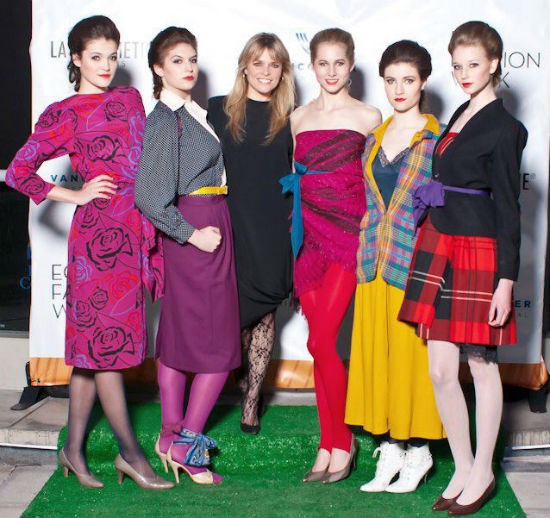 Photo courtesy of Eco Fashion Week
Tuesday and Wednesday nights are packed with runway presentations from a wide range of sustainable designers, vintage collectors and social enterprise thrift shops. Each runway show will begin with a brief video presentation that allows us to look behind the clothes and get a better understanding of how each designer and stylist is addressing sustainability. Returning favourites include Adhesif, SVENSK, Fiveleft Leather, and RISE. Exciting new comers include My Sister's Closet, Elroy, a Bolivian collective from Ethik-BGC, War Paint and Couture Therapy. Tickets for all of the runway shows can be purchased through Tickets Tonight.
Eco Fashion Week continues to expand each season and push the boundaries of your typical runway fashion event, and push the boundaries of what we consider "eco fashion". The event focuses on creating a serious fashion industry presentation, with fashion forward collections, designer showrooms and plenty of VIP and guest parties. Eco Fashion Week is quickly becoming the largest stand alone sustainable fashion event in the world, and probably not surprising that it is happening in Vancouver. From our Greenpeace past to our Greenest City future, sustainability and eco-friendliness is a part of Vancouver and BC culture. Eco Fashion Week is helping move us to not only a more sustainable future, but also a more stylish one.