It's baaaaack! The Peak Performance Project is now in it's 4th year and we have a new Top 20!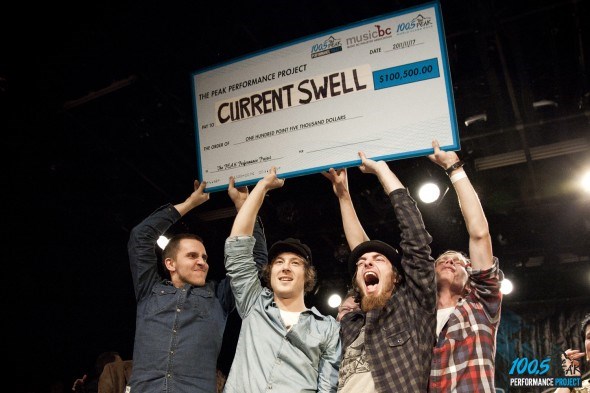 Last year's winner Current Swell hoisting the $100,500 cheque!
100.5 The Peak's Peak Performance Project has announced the finalists in the fourth instalment of this amazing initiative that helps develop new musical talent in this province! Without further ado, please peruse the list of finalists below, complete with links where you can learn more about them and listen to some of their music. Stay tuned in the coming months as we cover this journey for the fourth year running!
Learn more at PeakPerformanceProject.com, ThePeak.fm and Musicbc.org.