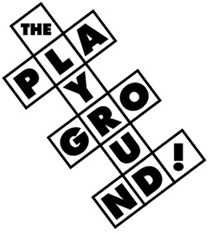 Welcome to The Playground, a place for Vancouver families. Every Wednesday I post a roundup of upcoming family-friendly events and activities. I'm always on the lookout for fun stuff to do, so if there's something happening that you think I should know about, contact me.
In The Playground for the week of February 23-March 1: The Snow Queen, Family Time at Seedy Saturday, Haida Stories with Roberta Kennedy and Swimmy, Frederick and Inch by Inch.
This weekend, Music in the Morning presents the The Snow Queen, a multimedia production based on Hans Christian Anderson's classic tale. "The story of a friendship between a little boy and girl, Kay and Gerda, and the beautiful but cruel ice maiden, The Snow Queen weaves a powerful magical spell." There are two public performances at the Roundhouse this Saturday, the first at 2PM and the second at 7PM. Tickets can be purchased online.
This Saturday, the VanDusen Botanical Garden presents Family Time at Seedy Saturday. The VanDusen website is light on details, but it says there will be a variety of seed inspired events and it's free. Drop in anytime between 10AM and 4PM.
Also on Saturday, ArtStarts is hosting Haida Stories with Roberta Kennedy (Kwii-ge-ii-wans) at 11AM and 1PM. Roberta Kennedy is a Haida singer, drummer and storyteller and has performed throughout Canada. The event is free and takes place at the ArtStarts gallery downtown.
Finally, the Carousel Theatre's production of Swimmy, Frederick and Inch by Inch gets underway on March 1st. "Swimmy is a tiny fish who uses ingenuity to fend off danger, while Frederick, a poetic mouse, makes everyday life an artful experience. Add in a lovable inchworm and you've got a recipe for imaginative puppetry and innovative storytelling." The daytime shows run from March 1-6 at the The Norman Rothstein Theatre, 950 West 41 Avenue. It for ages 3+ and tickets can be purchased online.
See you next week.
Artwork by Evan (age 3).