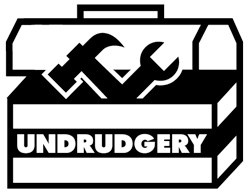 Vancouver is arguably the most beautiful city in the world to live in. For most, the goal is simply to live IN it. We all have to work, and work hard to keep up with Our Lady of VanCity, but there are a select few who know the score. Why not live in the world's most liveable city and hold down one of the raddest jobs she has to offer? We all know somebody who goes to work smiling. What are these jobs and how do people get them? More importantly, are they as awesome as they sound...
VOL.7 HIGHLIGHTS: Bomb Girls, French 75 and a genuine use of Jeepers!
---
Jodi Balfour (@JodiAnneBalfour)
Actress| Café Co-owner
Years in the industry: 9
---
Actress Jodi Balfour found herself wandering Gastown one night with friends, out of roles and decent coffee. So, alongside fellow South African siblings Jonathan (23) and Lee Snelgar (29), she opened Nelson the Seagull. The café at 315 Carrall Street was their answer to 'Where do you get a perfect cup of coffee in this city?' and also turned a popular saying on its head. In Balfour's case, when one door opens, so does another. In addition to satiating Vancouverites with  fresh breads, baked goods, and a homey spot to sit down and unwind in 2011, Balfour, 24, balanced life as the star of Bomb Girls in the Global TV Second World War drama.
I stopped by the café after hours, assuming it would be Balfour and I sitting with a cup of tea in a darkened corner, watching the cobblestone streets glow in the rain. Imagine my surprise when I came upon a long table dinner, complete with raucous laughter and delicious aromas.
What's all this?
Every Monday night we do a yoga class and Jonathan, one of the owners, cooks dinner for everybody.  We call it Family Night. It's not always just the staff. People will bring their friends. It's good fun.With cafe staff its very easy to be passing ships in the night you only really need a couple people on at a time, so it's a nice opportunity to get everyone together.
Does that culture differentiate you?
I don't know everyone's intimate staff schedules, but Alex over there (at the table) is a yoga teacher and she's chatted to a few people about doing this and the response has been surprise that it happens at all. I was a server for a restaurant and we would have staff parties bi-annually, but never really anything weekly. We're not trying to earn brownie points, it just happens that the three of us who run the cafe came here not so long ago and we love our staff. It's almost selfish in a way - we'll force these people to be our friends. [laughs]
When did you open?
End of May, last year (2011). This place came about and I was completely immersed in it every day. I was doing very little acting at the time. Last year was super slow in Vancouver and I was feeling really frustrated with the acting industry, I felt very disconnected from what it meant to be a working actor. Lee and Jonathan are long-time friends of mine, almost like family, and it was really their baby and their idea. Something they wanted to do for a long time.
I've always wanted to be involved in this world, but I didn't know what my accessibility would be. So the three of us built the shop, pretty much from scratch. Lee and Jon built all the tables, Jonathan's the coffee connaisseur and the bread baker, lee has run her own business for a while, she's a photographer and I just love sort of conceptualizing and I've always been fairly passionate about food. So the three of us together had unique skill sets.
For the first few months this was my main hat, and then Bomb Girls happened and I suppose it didn't help that it shot in Toronto, but it was twelve week super intensive period that didn't allow me to have much to do with the cafe.
How did your partners handle that?
Like champions. So much so that it's an interesting time for me. I'm renegotiating with myself where my responsibilities lie. It can be tricky because they run the whole place completely smoothly independently of me, so now it's quite cool. Me coming in has provided a fresh pair of eyes because I've been away for a while. It's a good time for us - you've got to keep re-evaluating in business.
What drew you to acting and is that how you ended up in Vancouver?
Ya for sure. I've been interested in it for as long as I can remember. I dabbled in professional things in South Africa, from 15 onwards, and then I did my theatre degree in performance at the University of Cape Town. I was always a theatre junky, and then I worked on a BBC miniseries that shot in Cape Town. It was a WWII drama as well, funny enough, and I lucked out and got a really awesome part on that.
We shot in 35mm and it was so well executed I fell in love with film. Sort of shot myself in the foot, because not every project is like that [laughs] but that was definitely what gave me the bug. And then in the process of my degree, my parents moved out here, as well as my sister and I got permanent residency through them. In my fourth year I started working more on film and when I graduated I realized that Vancouver offered probably 10 times the film and TV opportunities. It was a really lucky opportunity to dip my toes in an international market.
It'll be two years in May that I've been here. I came with a return flight and I just never went home.
What was your first impression?
I had been here once or twice a year for the three years my parents had lived here, it's so funny. Living here is a totally different experience than being a tourist. They are also on Vancouver Island, so it's a little bit different. Slower pace, a lot more focus on nature. Living here it took a good six months to really fall in love with the place. I think that was my own personal stuff.
I had an expectation that it would be really easy to just slip in and feel like most of the Vancouver residents, because in Cape Town coming from my perspective it seems very Westernized. On the surface there are similarities between the two lifestyles, but I struggled. Quite difficult to just feel normal. It's so subtle but you beat yourself up about it.
I remember being on the Burrard Bridge walking somewhere and I stopped. So often I would hastily cross it and not really take anything in, but I was looking over English Bay and was like, 'This is insane, this place is ridiculously beautiful.' Everything works! I'm speaking relatively, I know there are flaws, but as a South African, things just work and people -- once you break the Vancouver outer surface -- people are amazing. They do tend to put up a somewhat distant or disinterested persona but the minute you show interest, you start peeling that away and people are quick to open up to you.
Who were some of the first people you met?
I was serving at Nuba at Main and 3rd and to this day those girls are my closest girlfriends. The East Van crowd you could say, but not exclusively. I'm lucky because I have Lee and Jonathan with me and they're South African as well. We have the best of both worlds, with one another to lean on when we feel nostalgic or just South African sensibility is lacking. The people we've brought into our lives that are the closest to us that we aren't afraid to need and aren't afraid to be vulnerable with tend to be people who are a bit more ...
I find people in Vancouver are very aligned in a hard core way with one way of being, and a lot of people that are closest to me have very diverse interests and can go and eat at a fine dining restaurant one night and the next go to the Narrow and shoot the shit. That's what home is like. People wear different hats all the time.
What was your inspiration for the concept for the restaurant?
We kind of stole from a few South African concepts. We brought a bit of home here. We wanted to deliver good coffee to Gastown. A lot of places have popped up since we opened but before we did there were very few coffee shops that focused and tried to serve the best coffee available. Jon was passionate about that. It was three-tiered. The coffee was the main instigator, and then we really wanted to serve real food, in its simplest form. As little tampering as possible, organic and local where possible. Jon makes all the bread here, hummus, chutney, jam, pestos are all made in-house by the staff every day. Just keeping it real. That's where the third tier comes in. A sense of community and home. That translates into the food as well. We want people to feel like they are in someone's living room or kitchen being cooked a home made meal.
What do you love about your work?
The two really complement one another. It's so diverse. Last year when I was a bit static in the acting world, I was behind the cash register and doing some of the serving and in the kitchen a little bit... it's so about other people. It has so little to do with you. You're providing a service and you're doing everything so the other person will enjoy the food you just made them or the space you've created.
It was so refreshing to be not at all focused on myself. And acting if you're doing it right when you're on the job, you're making it about the other person as well but the process of getting a job is so self focused. I found it exhausting sometimes. TV and film especially. I'm not sure it exists when you make theatre your career, but you're constantly getting feedback that blurs the line between the character you're playing and yourself as a person. It's really easy to be hard on yourself and prioritize the wrong things. I really have to remind myself that I want to play interesting, flawed characters, and that's got nothing to do with me, Jodi. Sometimes it's hard to keep yourself in check with that stuff.
But I love acting because when you're on the job it's all about connecting with someone else. The cafe lifestyle lends itself to character studies. It's great that way.
Typical day on set?
Bomb Girls is my perfect example to give because I was there almost every day, generally days span from 12-18 hours. I had never been in such a large capacity involved in something. I had never done 10 straight days on set. I remember after two weeks of filming coming home and being completely sapped of energy. There's people in your life the whole day, acting and dealing with the PAs and talking to the director and then the DOP coming to talk to you about the camera angle, the producer wants to talk to you at lunch. Interacting the whole day. I love that, it very quickly lends itself to creating a community which I find so rewarding, but it's intense.
Call times get later and later as the week goes on, but Monday morning I rock up around six am, but about 8 am you're on set (hair and make up and wardrobe and all of that) and then you shoot back to back scenes until lunch time. From one to two you have a lunch break and try to grab any amount of minute nap in your trailer to shut your brain off, and then back for another six hours of filming. Home by maybe 8 pm and start working on the next day's scenes.
What's seeing yourself on TV like?
I saw the first episode when it aired. I missed the screening in Ottawa in December because I was in South Africa for a wedding at the time, so I watched with my close friends. I haven't done it a lot and I haven't made a habit of it, it's pretty weird ... [laughs] There's certain things that we're not supposed to be privy to about our own facial expressions. Like, that's what I look like when I'm angry?? That's terrifying. But in some respects as a young fairly inexperienced actress it's educational, trying to remember what it felt like to be inside of that during a scene and then seeing it from the outside. The disparity is huge sometimes, otherwise it's Like, Aw rad! exactly what you thought it would look like. Most of the time for me it's been illuminating. I love watching the other peoples' performances. Experiencing on set versus on television. I remember some of Meg Tilly's scenes, watching on the monitor or watching her do it live and now seeing it on TV and her nuances is really interesting.
Role model?
I used to have an unwavering one but now they change so much. Someone like Meg definitely showed me a way to live in this industry that you're not often able to see in practice. She doesn't just talk to talk, and has the most grounded, peaceful calm perspective. Prioritizes simple pleasures. She was nominated for an Academy Award and won a Golden Globe when she was like...23. She's been in Agnes of God and The Big Chill, had a very public relationship with Colin Firth. She dabbled hugely in that world. She tells hilarious stories of Quentin Tarantino, her being on the street walking her dog and him asking her to be in his next movie. She literally had it made, and then had kids and had enough of a scare in the spotlight and didn't want to raise her kids in that environment. Took 15-18 years sabbatical and started doing theatre again and booked Bomb Girls and unexpectedly came back into the world of TV and film. It sounds so cliche but so humble and generous as well.
Favourite:
Venue: I used to always say the Commodore but I would probably say the Biltmore now. I love going to watch bands there. I'm going to see Fanfarlo in a couple of weeks. Or the Malkin Bowl. I love the Malkin Bowl. I saw The National there and almost lost my mind. The Waldorf. They do such a great job too.
Drink: French 75. Or red wine. Vancouver introduced me to French 75 [Me:??]  Oh my god, your life's going to change. It's a champagne-based cocktail. The Pourhouse makes the best. They make their own maraschino cherries as well.
Charity: We've done quite a bit of work with people here, we have a good relationship with the Portland Hotel Society. Another local organization I know a lot about is the Pace Society. I have been lucky to have a lot of interaction with them through my friend, Rory, one of the chairmen. I'm a big Unicef and Greenpeace on a global scale.
Food: I'm vegetarian so it's sort of tricky, soup and bread. I've been spoiled. If I'm at home I love to cook a Thai stew or green curry. Going out is sushi. There's so many good places.
Neighbourhood: Gastown used to be my favourite and it's a toss up between here and Mount Pleasant. I just moved from here to Mount Pleasant.
How do you plan around not knowing if there will be another season?
It's the worst! I've never been forced to stay present so avidly in my life. We'll know in a couple of weeks, maybe in time for the article. You can write 'Jodi is rocking herself quietly in a corner because the show did not get picked up.'
Eating soup
Eating soup. It would take up a large part of my life if we do go back, because it shoots in another city. It really does dictate, even the not knowing dictates the way I live my life right now. I've been filling my time with French lessons and I'm back on the ukulele track and I learned to knit recently and reading a lot.
Typical Vancouver girl - super random 
I know, right? I danced my whole life so I'm taking ballet classes again. Becoming an expert at hobbies.
Best career advice:
To work really hard. Last year I did a Shakespeare and text voice lesson with a legend, Patsy Rodenburg, she's the queen of voice in Britain. She's worked for the Royal Shakespeare Company, she's the voice instructor for the Guild Hall, probably one of the best school in England. She runs these workshops out of New York every six months or so and it kind of brought it back to the basics for me. Any time I out that advice into practice I see the most reward. Work hard, don't let anything get in the way, even when you don't feel like it. Put in the work and then some. When I've prioritized that I've been the happiest version of myself.
Shamelessly what gets me out of bed every day and gives me a lot of purpose is my work .
What's a typical day at the cafe?
I haven't done one in a while, I'm here more right now because one of the partners is away. It used to be on the floor, and now it's kind of behind the scenes stuff. Thinking up exciting events, helping organize events - we host events from time to time. We hosting the launch party of a friend's garden service soon and Alex is teaching public candlelight yoga on Wednesdays, I love to get involved with that stuff.
Any recommendations for things you've found to do in Vancouver?
I've been feeling very out of the loop since I got back, I could probably tell you more about Toronto's things. I love going for a swim up at the community centre by Nat Bailey stadium. I feel like that's a treasure trove. They have such good facilities there. I love farmers' markets, there's one up at the stadium as well. It's amazing! There must be like 35 stalls. The friends I have are always doing interesting things. Vancouver does rad things, like the East Van Wine Academy. Winter for me is a time of hibernating, I'm more in touch with what's happening in summer.
Does the weather get to you?
Oh big time. I'm still adjusting. I'm a crappy Vancouverite in that way, and just when I get the hang of it, spring happens!I love to comment on how apocalyptic Vancouver can look.
What are some of the perks of The Seagull?
Getting to meet people. Literally the people at the [long] table, I didn't know a year ago, now they feel like my family. That and access to a space that we've been lucky enough to make malleable. We use it for a bunch of things. We've hosted birthday parties, bridesmaids events, the dishwasher Derek [Fast] his art is on the wall. And seeing how generous and excited people are about anything that is new and community oriented. People respond to that.
Jeepers, we're all under 30 and have never done anything like this before. If we can do this, anyone can do this. We had no reason to succeed in this [laughs]
What's a perk of acting?
Relief from yourself for a while [laughs] And collaboration. Whenever I'm on set there is this overwhelming sense that everyone is there to achieve a common goal. There's nothing like it.  I get so much from that energy.
How do you unwind at the end of the day?
Take a yoga class or go for a long walk. In the summer I love going for bike rides with a book in my backpack. Sit in Stanley Park or by the seawall and read. Vancouver is great for that. I never realized so much until I was in Toronto. Their biking policies are insane! [Mayor] Gregor Robertson, I will salute that man next time I see him.
 Parallel life career:
I would love to do anything that could instigate travel. I'm fascinated by human rights stuff, and could learn a lot more. I would get involved with investigating and improving those situations around the world. But part of me thinks I'd like to be a life saver on a beach [laughs]
I'm sure English Bay would love to have you ...
Or a farmer.
What's next?
Some friends and I want to produce a short film. That's what we're focused on at the moment. Writing something ourselves. Lee has been a photographer for many years and she has such an eye for lighting. She really paints with light. I'd like to explore something different from what I have been doing. I'm in the mindset that there's nothing stopping me creating it myself.
Do you hit the film festivals here?
VIFF I tend to dabble in. I have a friend who works for them who has a projector and we've been watching film festival type films between our homes and we project films on the wall here. I was in Toronto for TIFF but that's so exclusive I didn't get to see anything. I'm so disconnected from the acting scene here. Coming from Cape Town where it's so cliquey there, which isn't really a good thing, but there's not even a venue here were industry people go. There aren't really industry parties. As a networking tool, someone needs to tap that market.
Since the interview, Balfour has received good news - news that was to be expected, judging from the response of fans to season one. The final episode of the first season aired last month and Bomb Girls has been picked up for a second 12 episode season, meaning she will be away from the roost filming for six months in the fall.