A new kitty once a week! Click here to find out how your cat can appear on Van City Kitty.
Every month we feature a few kitties who are looking for their forever home. Today we have an adoptable Himalayan from Katie's Place!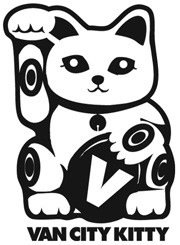 Katie's Place is a volunteer-run no-kill animal shelter in Maple Ridge.Two principals guide them: all life is valuable, and we are responsible for improving the quality of life for all those in our care.
They make no judgment on whose life is worth rescuing; the sick, elderly and homely are as precious as the healthy, young and attractive. Katie's Place started helping animals in January of 2001 and became a registered charity in 2005.
Katie's Place funding comes entirely from donations, fundraising and applying for grants. The funds go directly to animal care. Less than 3% is spent on admin/maintenance (eg. phone, bank charges, insurance). They are entirely volunteer run.
CAROLE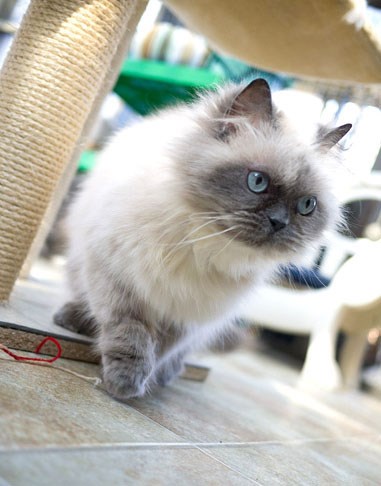 Carole is a tiny little fluff ball with a big personality. There are some people she will completely ignore (as cats are prone to do) and there are other people though that bring out an entirely different side of Carole!
A Katie's Place volunteer recently witnessed Carole flirting like crazy with one male visitor. She couldn't do enough to get his attention and once she had it - well! She was batting those baby blues, prancing around and purring up a storm.
Sometimes Carole hides during visiting hours if things get too hectic, but be sure to seek her out. It could be love at first sight - for both of you!
Will Carole be your new buddy?