The Vancouver Creatives 2 Call for Entries has been extended to February 15! Vancouver-based creators & entrepreneurs, only a few days left to enter your work for a chance to be portrayed, published and exhibited through July, 2015!
JUROR PROFILE: KARRI SCHUERMANS, CO-OWNER OF CHAMBAR RESTAURANT
Karri Schuermans, who hails from New Zealand, has called Vancouver home for the past 14 years. Prior to coming to Vancouver, Karri was the Director of the Peninsula Community Internet Network which went on to become CitySearch, and the Editor for Northern Beaches Magazine in Australia; both lending her valuable experience in advertising, publishing, tourism and internet marketing. She also worked for the Manly Chambar of Commerce before taking over the Publishing Department at the City of Sydney to rebranded the city services. She was part of the competitive tendering process which put the City of Sydney services up against the private sector, resulting in a profitable corporation owned by the City of Sydney and run predominantly by public sector executives. Karri then became the Marketing Manager for these diverse group of services. Following her work with the City of Sydney, she acted as the International Film Liaison Manager for the Sydney 2000 Olympic Games where she was charged with ensuring positive exposure for Sydney's competitive advantages and defining the city as the business centre for Asia South Pacific. After two seasons in Whistler, Karri moved to Vancouver after starting an organic fashion label, then went on to open and operate Chambar Restaurant, Cafe Medina and The Dirty Apron Cooking School with her husband Chef Nico Schuermans.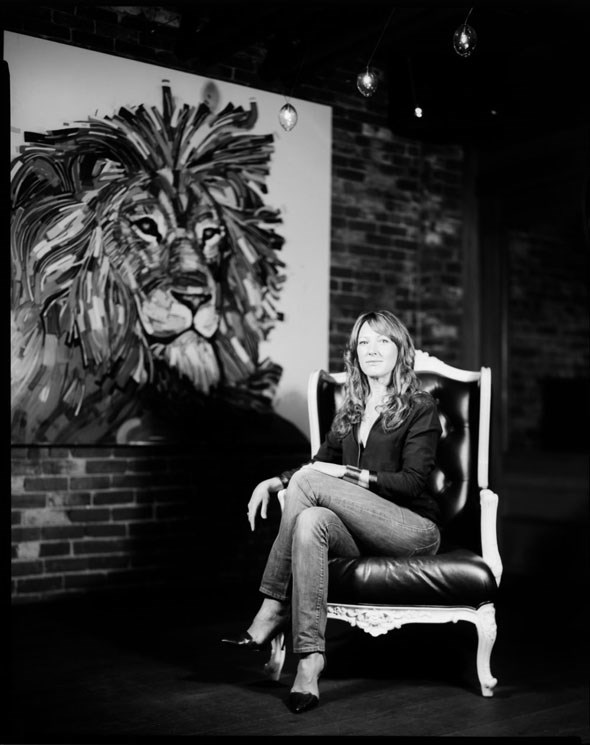 VANCOUVER CREATIVES 2
Vancouver Creatives 2 is the second opus of a unique-to-Vancouver celebration of entrepreneurial creativity and artistic innovation across a wide range of industries under the form of a historical portfolio and public exhibition. The goal of this original collaboration is to build tomorrow's creative legacy today by vesting some of the best established YVR talents with the task of recognizing and supporting young and emerging creators of significance starting up in our city. Picturing the vivid forces already shaping out Vancouver's future through 20 juried analogue large format portraits photographed and exhibited by VNB, Vancouver Creatives 2 invites all Vancouverites into a future perfect vision of our creative ethos.
THE JURY
The 11 Vancouver Creatives 2 Jurors are: Michael Green (MG Architecture), Gloria Macarenko (CBC), Nigel Prince (Contemporary Art Gallery), Niels Bendtsen(Bensen), Hajnalka Mandula (Mandula), Graham MacInnes (Pound & Grain), Marie Khouri(Artist), Bob Kronbauer (Vancouver Is Awesome), Jim Tobler (Montecristo magazine), Karri Schuermans (Chambar) and Sarah Bancroft (vitamin daily). You can view the Vancouver Creatives 2 Jury Portfolio presenting each Juror through his/her VNB historical portrait here.
THE EXHIBITION | JUNE 4 – July 3, 2015
The Vancouver Creatives 2 Legacy Exhibition is scheduled to take place at Make Gallery from June 4 through July 3, 2015 at 257 E. 7th Avenue (Make is Awesome at 7th & Main). A free public opening reception will take place on Thursday, June 4, 2015 from 6:00 – 10:00 PM.