A lot of times you'll read interviews with famous people and the writer starts their introduction off by telling you that "no introduction is needed" for them. Well, this is one of those interviews. I mean I could tell you that he was on Family Ties and in the Back To The Future series of films back in the day and I could tell you that he lives with Parkinson's disease and has championed a foundation that is paving the way for one day finding a cure for it, but I think the one thing I could tell you that you might not really know about Michael J. Fox is that he really is a genuinely nice, incredibly awesome person. I was fortunate enough to get to speak to Michael recently about all things Vancouver and before getting on the phone I had one of those "never meet your heroes because they could turn out to be a-holes and ruin your lifelong admiration of them" moments of apprehension but was left reeling after the conversation at how completely opposite to that it was. I am incredibly proud to bring you our interview with one of Vancouver's finest exports and ambassadors to the world.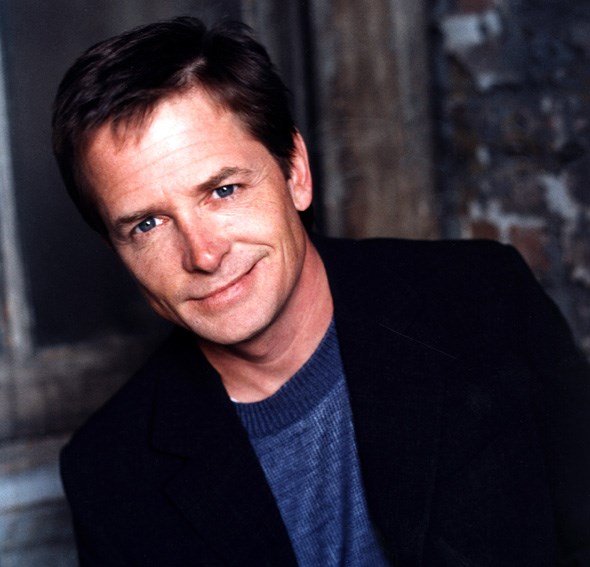 Photo: Mark Seliger
MJF: Hi Bob. How are you doin? What's it like at home today?
Bob K: I'm good, thanks. It's pretty nice, it's supposed to rain. So let's start with a broad question... what makes Vancouver so awesome?
To start with, on the top of the list, it's just visually stunning. There's a convergence of land, water and sky in a way that just doesn't exist anywhere else in a city. It's just amazing. And also it attracts people that are worthy of it, people who enjoy the hell out of it and use it and develop it and share it. The people know what they've got and they take full advantage of it.
Cool. I just saw that HelloBC.com commercial that came out, the "You Gotta Be Here" one that you were in. What was your experience with that?
The funny thing is that I shot mine in New York, but ironically the place that they green screened me onto, on Vancouver Island, I was right in that area for my mother's 80th birthday 2 weeks later.
Who's your favourite Vancouverite of all time?
I have to say Terry Fox. He was an amazing person.
Have you seen Douglas Coupland's book Terry? It's great.
No I haven't. I'd like to see that.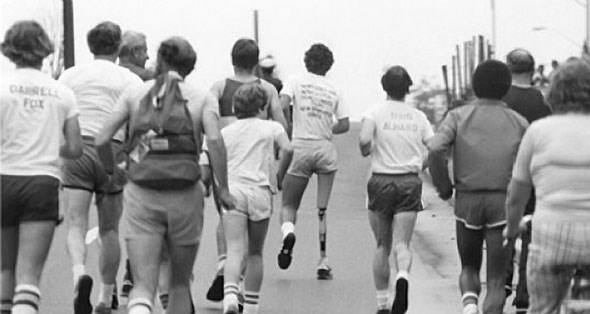 click to learn about the book, 'terry'
Growing up in Burnaby what was your fondest childhood memory of that place?
In the winter time when the pond would freeze over we'd go down and clear it off with a shovel, bringing a stick, a pair of skates and a puck and play hockey. I remember my childhood there just feeling easy and free. I knew all the streets and all the back trails through the woods.
How about as a teenager?
I remember going to Friday night skating at CG Brown's. Trying to figure out what girl you were going to skate with, couples only...
Wait, like roller skating?
Yeah, but ice skating. Friday nights, everybody did it. We'd all pile on the bus, go a couple stops and a couple friends would get on, a couple more stops and a couple more friends and by the time you got down to the rink the bus was full. It's just what we did.
Do you follow hockey at all?
Yeah, I follow the Bruins and the Canucks. My family is crazy about the Canucks, my mom's got seasons tickets. She's rabid.
Who's your all time favourite Canuck?
I gotta say Stanley Smyl. And my present favourite? Well, it's tough to argue with the league's top scorer.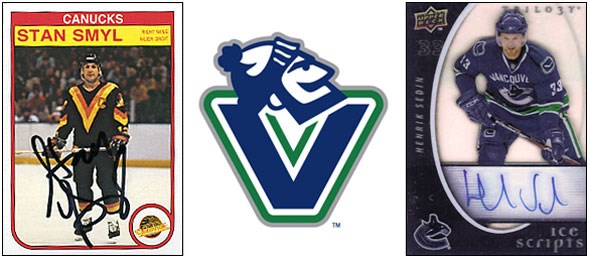 Yes it is! Let's move on from hockey. What's your all time favourite band from Vancouver?
There's a few... D.O.A. was great. Joey Shithead. There was another bar band from the early 80's called East Van Halen that was really good. I used to love going to the Commodore Ballroom, seeing the Boomtown Rats there, the floor was on springs and everybody'd be bouncing up and down.
I was going to ask you what your favourite venue was and I guess you just answered that question. The Commodore?
Yeah, the Commodore's pretty great. You can wipe stories off the wall with your hand there.
Growing up, what was your favourite restaurant to go to?
My favourite fancy resturant that I went to when I was a kid that I thought was a big deal was the Cannery. And then in terms of just regular restaurants we used go out to Mr Mike's Steakhouse and the Old Spaghetti Factory.
Mr Mike's! That's a blast from the past! When you come to town now what's your favourite restaurant?
Vij's.
Are you coming to town for the Olympics?
Yeah, I think I'm gonna watch a bit of hockey.
Were you in town for EXPO 86 and is there a highlight for you of that time?
I mean I had a great time. I wasn't around to see the transformation so to come back and see that False Creek area remade like that, it was amazing. I remember taking a picture with a cardboard cutout of me. This vendor had a stand where you could take your picture with cardboard cutouts of famous people and they had one of me and I took my picture with me, and the cardboard cutout was taller.

images from jeremy shaw's 'something's happening here'
In our interview with Ryan Reynolds [click HERE to read it] he talked about running the New York Marathon and his experience with that. What are the chances you'll get him to run it again?
Well, he looked good running it. I saw him at the 23 mile mark and it didn't seem to phase him physically. He's a great guy and it meant a lot to us that he did that.
What's the most awesome thing about that guy?
The way he bends his knees when he takes pictures with me to make himself look shorter, because he's like 6 foot 8. And we got him on the board of the foundation, I'm really thrilled about that!

Your first TV role was on The Beachcombers, is that right?
No, I was never on The Beachcombers. The first show I was on was Leo and Me.
What?! It says on your Wikipedia entry that you were on it.
No, it wasn't me. That's the thing with Wikipedia... you don't put your money in and you take your chances.
It's true! Are you aware of all of the hoopla that's surrounded that pair of futuristic Nikes you wore in Back To The Future 2?
Yeah, about a year ago they sent me a very cool pair of shoes that were designed in the same color spectrum. I've heard the rumors too but that's all I know.
Are you doing anything for the 25th anniversary of Back to the Future?
I hadn't planned anything, we're all just going to celebrate the fact that we're still alive. The cool thing is that people still like the movies a lot, that's awesome. And when we get to 2015, for the 30th anniversary, that's when I break out the double tie.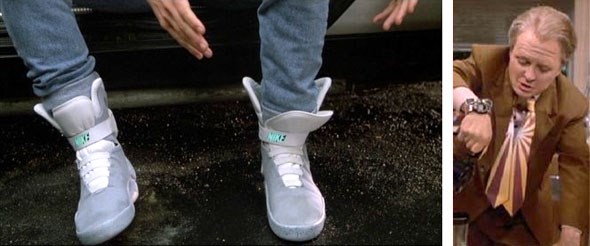 What's the best piece of advice anybody's ever given you?
Maureen Stapleton, who is a very talented actress, we were talking about acting and she said to me that whenever you're doing a scene and you walk into a room you should always just try to touch somebody in the room or make contact with somebody in the room on a really human level and it'll improve your performance. The same is true just in life. You acknowledge people's existence and that they've got stuff going on just like you do it makes you a little less judgmental and just a lot better.
Cool. What was her name again?
Maureen Stapleton. Wikipedia her.
[laughs] I will! If you were in Vancouver and we handed you a hundred bucks where would you go and spend it?
Probably Granville Island. Get a bite to eat and go through the market, there's usually all kinds of cool stuff there.