Fluffy and golden-fried, or cakey and crumbly. Kissed with glaze or draped in icing. Speckled with sprinkles or dusted with sugar. Oozing with cream or hole in the middle. It's hard to go wrong with donuts - or doughnuts - because no matter how you top 'em, cook 'em, fill 'em, or spell 'em, let's face it: they are awesome.
While a trip to Timmies can put a sweet note of donut goodness in your day, or a trek to Delta for a piping hot Krispy Kreme moment can cure the donut blues, in Metro Vancouver we are spoiled with several homegrown makers of delectable donuts. We even have sushi donuts and IG-bait donuts stuffed with mochi, for something a little left of centre.
These are the 10 essential places for delicious donuts in Metro Vancouver.
Lucky's Doughnuts are tasty as they are tasteful, offering gourmet flavours like lemon curd with torched meringue and earl grey with lavender. They serve all the traditional flavours like French crullers, old fashioned glazed, salted caramel and plenty of seasonal and rotating flavours. Keep an eye out for their wildly inventive specials, too.
Address: 2902 Main St and 2198 W 4th Ave, Vancouver; 93 Lonsdale Ave, N Vancouver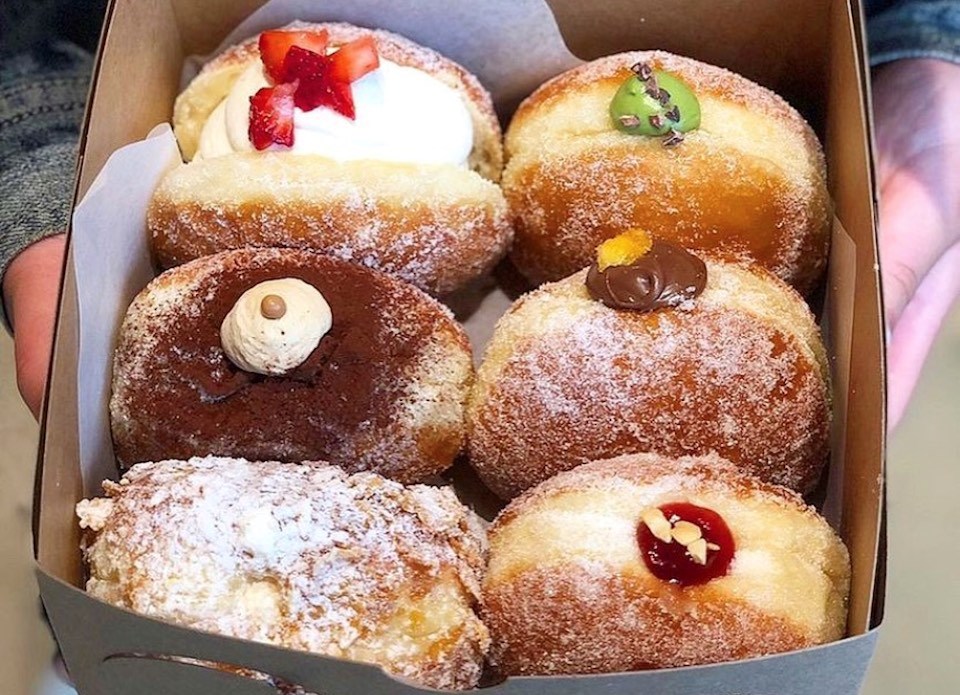 If you know, you know: Mello is home to some of the city's most treasured baked goods. The Chinatown bakeshop often sells out daily of its fluffy and filled brioche donuts. Their soft, decadent donuts come in a variety of flavour options, with fillings like lemon curd, tiramisu, cereal milk, and strawberries and cream. Inside there is some cafe-style seating, though many opt to simply load up a bakery box with treats to go. Plans for a second Vancouver location, in Kerrisdale, are in the works.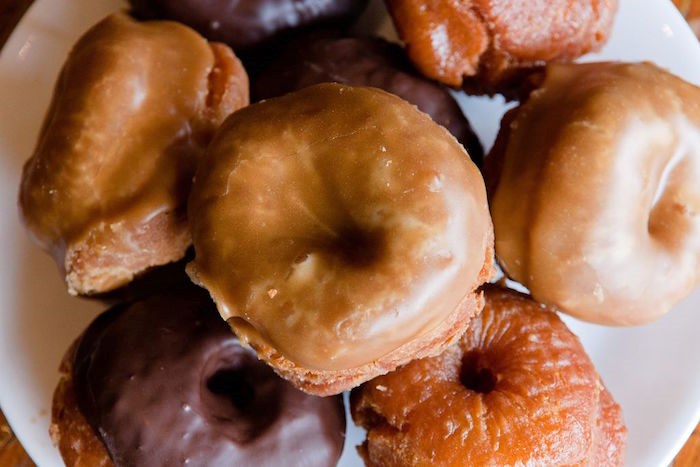 The perfect end to a day of hiking or paddling in North Vancouver's outdoorsy Deep Cove. Honey's sticks with classics, serving up honey, maple or chocolate doughnuts alongside plenty of other freshly made baked goods. They're dense, cake-like and massive. Don't be surprised to encounter a long doughnut-craving line depending on when you stop by. Oh, and maybe a celeb or two, too.
Address: 4373 Gallant Ave, North Vancouver (Deep Cove)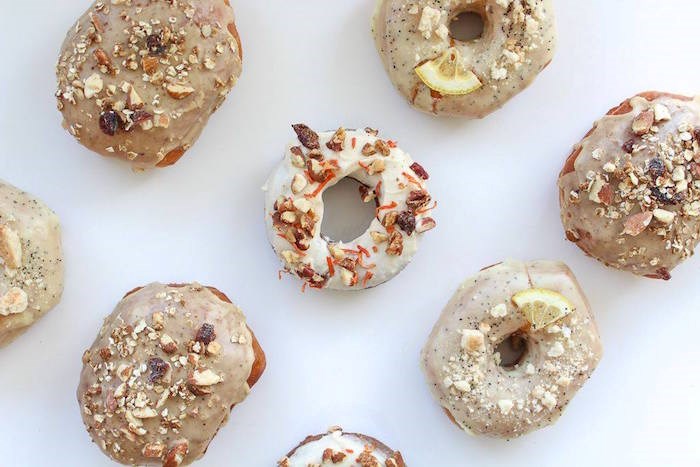 Cartems offers so many awesome flavours it's a borderline challenge to pick one when you walk into one of their shops. From the crave-worthy Cookies and cream to one of their adventurous rotating savoury options (like honey parmesan), not to mention their decadent filled "Stuffies" there's something for everyone here. Vegans take note: there are plenty of donuts for you at Cartems, too.
Address: Locations in downtown, Mount Pleasant, and Kitsilano; see website for details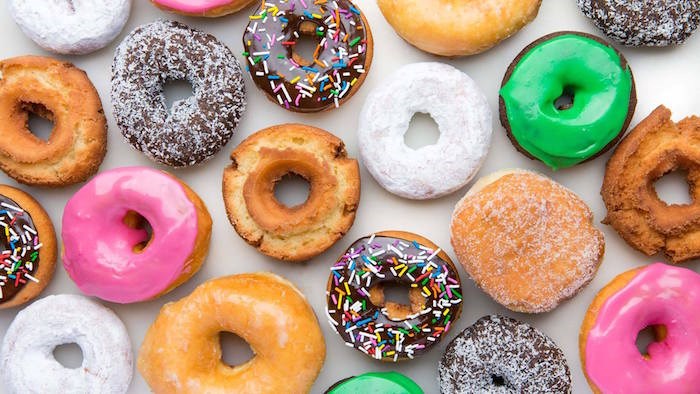 Lee's Donuts has been a Granville Island staple for almost 30 years. Their donuts are made fresh daily and have fans in us regular folk, and some famous faces, too. There's nothing like sinking your teeth into a giant donut from Lee's and doing some serious people watching in and around the Public Market. They're known for their maple bacon (with big pieces of bacon on top) and look for their vibrant fruit flavours like mango and strawberry.
Address: 1689 Johnston St, Vancouver (Granville Island Public Market)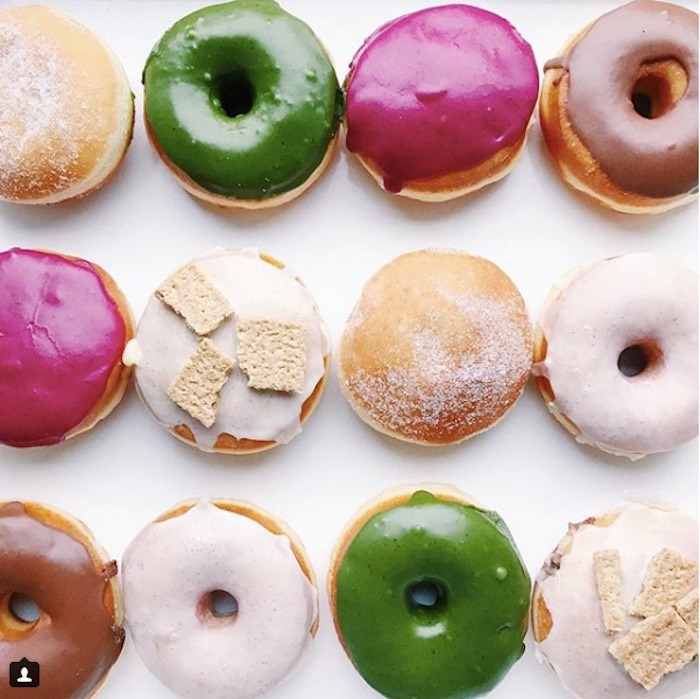 It's been busy for Royal City Donuts. The onetime itinerant vendor is now selling permanently out of their Donuteria cafe (a sibling to Bruncheria restaurant) in New West (where you can even pair a beer with your donuts) and is available via third party ordering platforms for delivery. Look for vegan donuts, maple bacon apple fritters, and fun flavours like bubble gum.
Address: 656 Columbia St, New Westminster
Harmony Donuts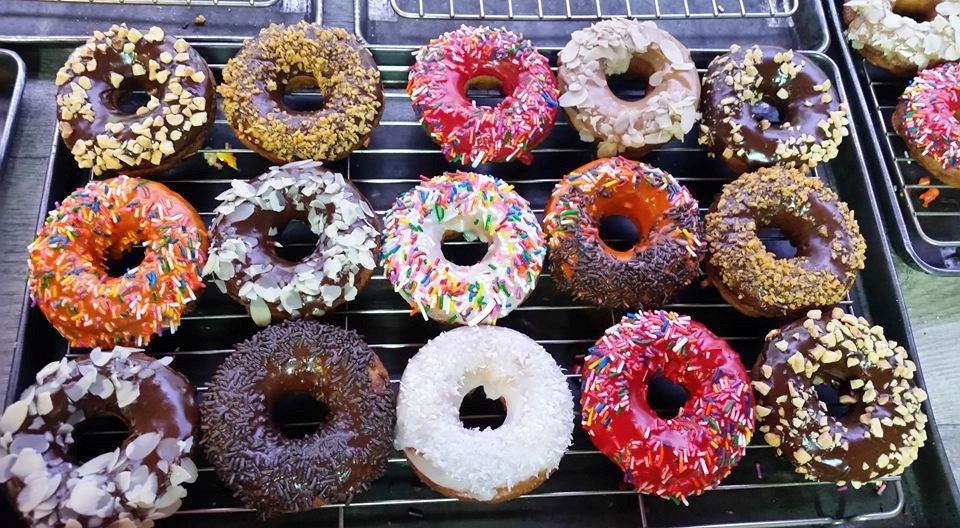 Harmony Donuts is so cute and so kitschy that we can't really imagine a better setting to eat donuts in. Like their shop, their cake-like donuts are brightly coloured, come in multiple flavours and are that perfect mix of classic and fun.
Address: 2945 Lonsdale Ave, North Vancouver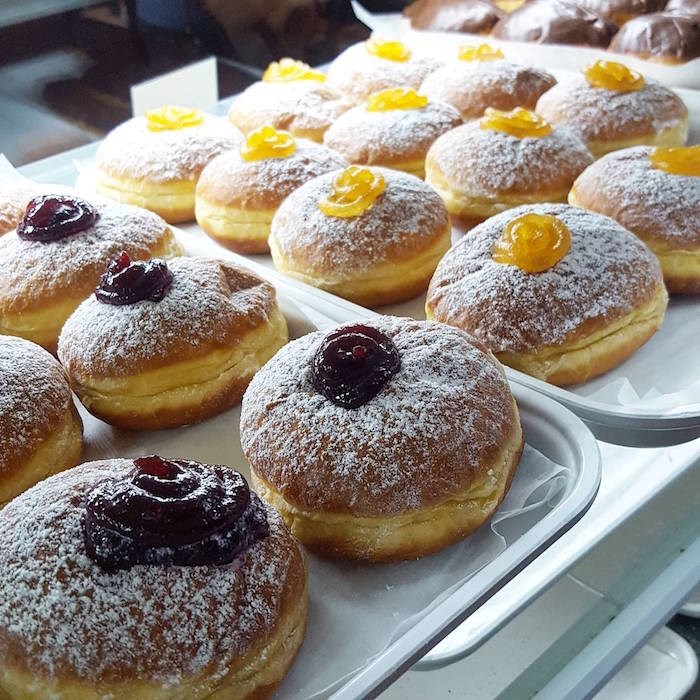 Our readers turned us on to the awesomeness that are Breka's freshly made doughnuts. With Boston Cream and Apple Fritters available 24-hours a day, it should definitely be on your go-to list.
Address: Multiple Vancouver locations check website for details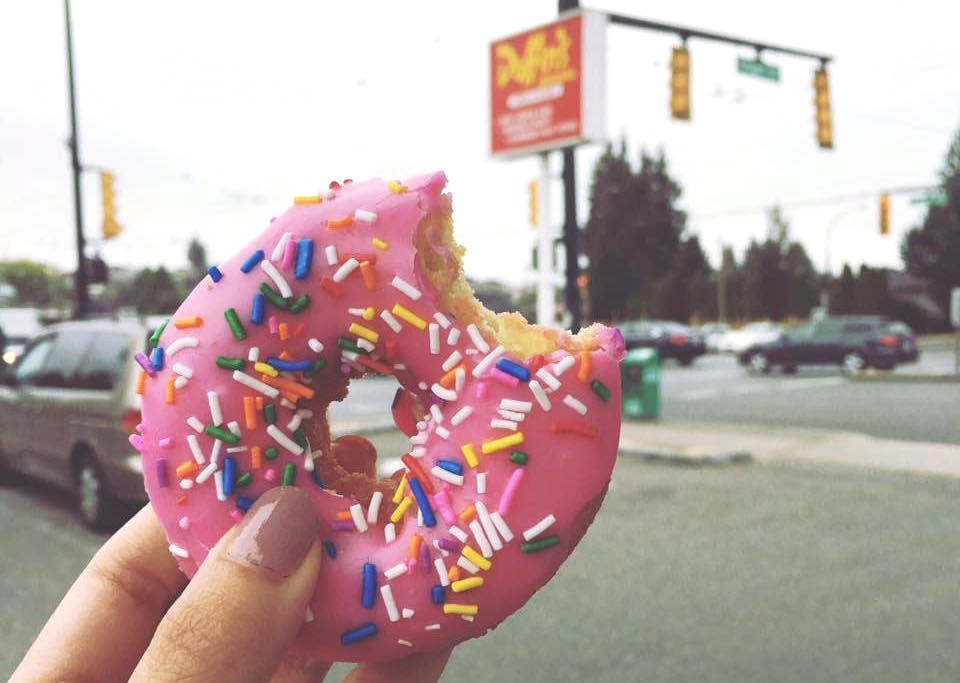 3 a.m. and you need a donut? Head to Duffin's! Their 30-year run of fresh baked and prepared in-house donuts has made them a Vancouver staple. They offer 50 varieties and also serve fried chicken and torta subs and are open 24 hours a day. What more could you ask of donut shop?
Address: 1391 E 41st Ave, Vancouver
A sibling to popular high-end restaurant AnnaLena, Kitsilano's Their There has become a go-to spot in the 'hood for incredible baked goods, including the trendy café's awesome line-up of donuts.
Address: 2042 W 4th Ave, Vancouver
With files from Adam Nanji