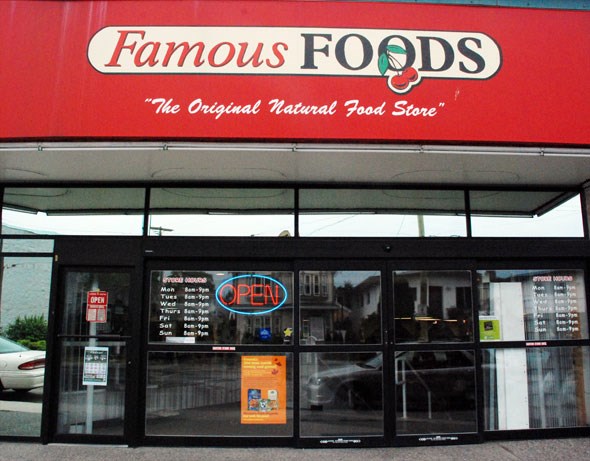 Nestled almost on a side street in a pocket of Kingsway that not many people have a reason to be hanging around, in that zone between Knight and Victoria, is a market I can't believe I'd never been into before a couple weeks ago. Famous Foods is an affordable health food store and as you'd expect they've got all sorts of veggies, a small deli, sweet juices, cereals, breads, meats, all at super decent prices... but what I didn't expect to find was their absolutely insane variety of packaged up bulk foods.
Look closely, this is 6 different photos of different types of stuff! Ranging from snacks to fruits to flour to candy to pasta to beans to everything for baking to... seriously, you name it, they have it pre-packaged up in their own bags on the cheap.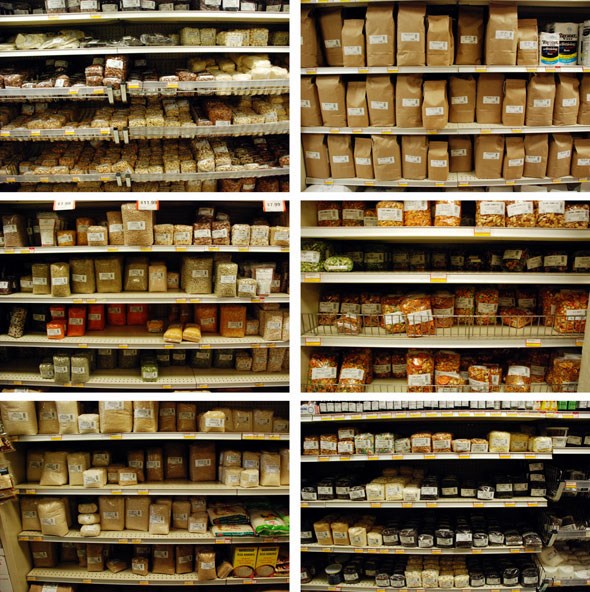 A true hidden local gem (even though I have seen ads for them on a couple of buses) they have no web site and little mention online. Here's the Google map on how to get there though.
Apologies if this is your spot and I'm blowin it up!