Since opening his first store in 2005, Thomas Haas has delighted Vancouverites with his award-winning pastries, cakes, macarons and heavenly chocolates. Paris may have the famed Ladurée or Pierre Hermé but Vancouver has Thomas Haas. Celebrate the holiday season, with delicious treats and gifts from Vancouver's legendary pastry chef, Thomas Haas.

The now famous Chocolate Sparkles have been called the "World's Best Cookie" and when Thomas Haas shared the recipe with the LA Times, it was ranked as one of the top ten recipes of the year. These award-winning gluten-free chocolate truffles are popped into a 350 F. oven for ten minutes before serving, making your home smell like heaven and having your guests convinced you made them yourself. Box of 6. $12.00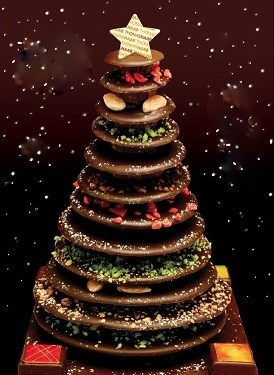 Thomas Haas exquisite handmade chocolates are available in gift boxes of all shapes and sizes. From gift boxes starting at just one chocolate to signature holiday boxes, there is something for every budget. Starting from $4.00.
"O Christmas tree, O Christmas Tree, Much pleasure do you give me". Splurge: Thomas Haas handcrafted edible chocolate trees, Tannenbaums, are decorated with caramelized chocolate covered nuts, sun dried fruits and accented with truffles. Serve with port and sherry, for a simple but impressive dessert. Available in three sizes: Small $39.00, Large: $59.00 Extra large: $199.00.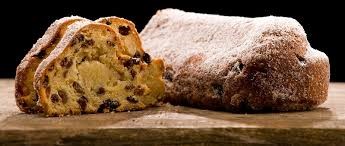 For those who love stollen, the traditional German holiday fruit bread, Thomas Haas offers the best in the city. Made from his own special recipe with almonds, rum-soaked golden raisins and freshly zested oranges, this heavenly stollen is a must eat. Small: $19.00. Large: $32.00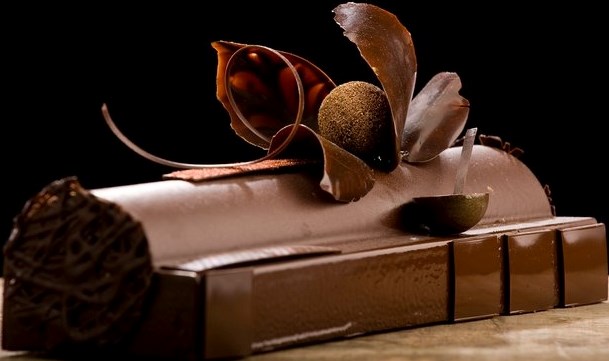 The eagerly awaited Thomas Haas designer Bûche de Noël (Yule Log) cakes must be pre-ordered and picked up on December 23 or 24. These sinful cakes, are the perfect finale to a Christmas feast. Available in four flavours: dark chocolate and orange, milk chocolate caramel and vanilla, white coconut and lime, and hazelenut chestnut. $35.00 Serves 6.
Festive French macarons are always wonderful for the holidays, especially when paired with champagne. Add brightly filled bowls of macarons as part of your holiday decor. Thomas Haas macaron gift boxes are also a delightful hostess gift.
Visit Thomas Haas Chocolate & Pâtisserie, at one of the city's two locations, to find an array of delicious Christmas treats, holiday gifts and stocking stuffers.
Thomas Haas Chocolates & Patisserie
Kitsilano Location
2539 West Broadway
(604) 736-1848
Tues-Sat. 8am-5:30pm
North Shore Location
Unit 128, 998 Harbourside Drive
(604) 924-1847
Tues-Sat. 8am-5:30pm.