A much-loved restaurant in the shadow of City Hall in the bustling Broadway-Cambie corridor has just closed its doors for good, and the owner says the ongoing construction for the Broadway Subway is to blame.
Heritage Asian Eatery began on Pender Street in Vancouver's financial district back in 2016 before expanding with its second outpost four years ago at 382 W Broadway. Heritage is known for its approachable menu of Chinese comfort classics, like dim sum dishes, loaded bao, and BBQ meats served to share or as plates with rice or noodles.
Shutting down was "unavoidable," according to a media release from Heritage Asian Eatery, whose owner, Paul Zhang, stated: "We have tried everything available to us, but we cannot sustain these disruptions."
"The ongoing limited access and visibility has left us unable to maintain a satisfactory level of service for our valued customers," continued Zhang.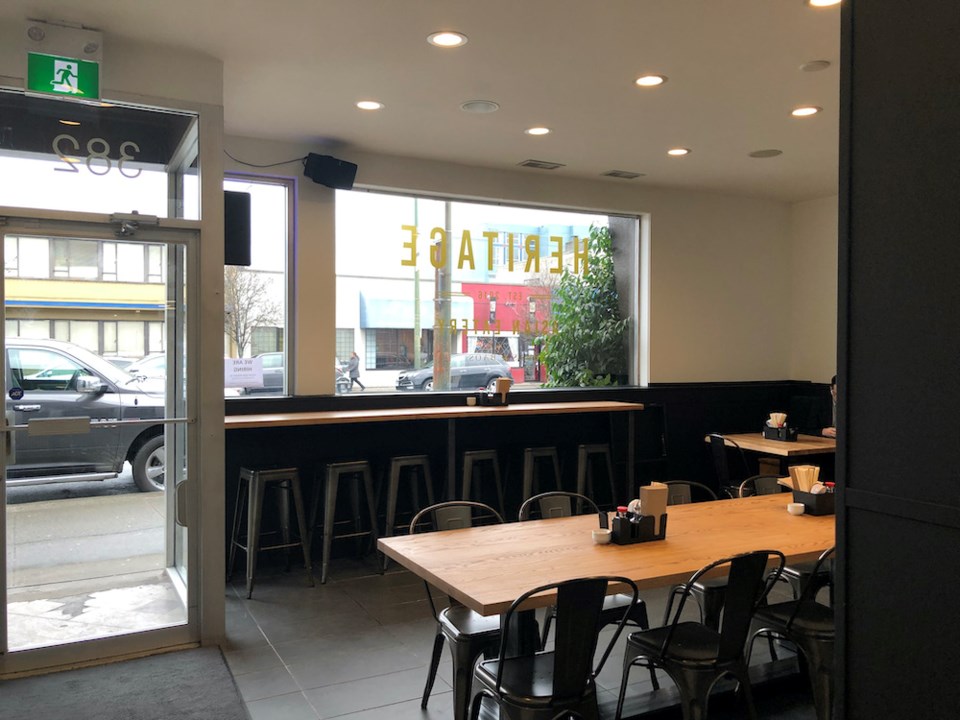 Fortunately, the restaurant has its original base from which to carry on operations. Last year, Heritage's Pender location underwent an interior refresh. The business says it will continue to offer dine-in, take-out, and delivery via third-party apps from the remaining Vancouver location.
Further, the brand has expansion already in the works, with its planned location in the revamped Lonsdale Quay marketplace and dining hall set to open sometime later this spring or early summer.
Meanwhile, Heritage is not the only food business in the area to shut down due to the Broadway Subway project's construction in the area.
A 13-year-old Subway franchise on West Broadway between Yukon and Cambie will shutter Jan. 27. Co-owner Sandy Sangha says fencing and noise from Broadway subway construction has significantly slowed foot traffic, and, to make matters worse, the landlord was set to boost rent by 50 per cent starting in March.