There's always something to do in Vancouver…but first we eat!
If you like to make food and drink the focal point of fun, we've got 26 (and counting!) delicious food events happening in and around Vancouver this December.
Check back during the month to see what events we've added to the delicious line-up.
ONGOING
Disco Dumplings Happy Hour at Burdock & Co.
Disco Dumplings happy hour continues every Monday at 8 pm at this Main Street favourite. Throughout the evening, local DJs spin vinyls while an evolving menu showcases local beers and wines at a discounted price.
When: Monday nights at 8 pm
Where: Burdock & Co. – 2702 Main Street, Vancouver
When you run a successful restaurant and food truck, and your truck breaks down, what else is there to do but put your restaurant to work as a temporary lunch spot serving up your food truck eats. That's exactly what's happening right now as the Le Tigre food truck is using their sibling brick-and-mortar restaurant Torafuku as a "temporary parking" spot for a fun lunchtime pop-up. Order all your faves from the truck at the counter.
When: Tue.-Fri. from 11:30 am to 4pm 
Where: Torafuku - 958 Main St., Vancouver
DownLow Burgers Pop-Up
It's impossible to keep this a secret: The DownLow Chicken Shack has been morphing into a burger joint Monday nights since October 1. The menu currently consists of four core burgers, with weekly burger specials.
When: Monday nights
Where: DownLow Chicken Shack – 905 Commercial Dr., Vancouver
HOLIDAY LUNCHES
Several of Vancouver's top restaurants are offering special holiday season lunches and menus, including several places that aren't typically open apart from dinnertime.
Holiday Prix-Fixe Lunch at West
Take advantage of West Restaurant + Bar's weekday holiday lunches crafted by Executive Chef Bobby Milheron. Shop, sip and savour on South Granville. Their two-course holiday lunch prix fixe menu is $35.
When: Dec. 1-31
Where: West -2881 Granville St., Vancouver
Ancora Prix-Fixe Lunch Service
Ancora Waterfront Dining and Patio will capture the spirit of the holiday season by hosting weekday Prix-Fixe Lunch Services throughout December. Executive Chef Ricardo Valverde will showcase his signature brand of Peruvian-meets-Japanese 'Nikkei' cuisine with a three-course, holiday lunch prix-fixe menu that features a choice of appetizers (Nikkei quinoa salad or free-run chicken empanadas), mains (prosciutto-wrapped Atlantic cod or winter vegetable risotto) and dessert for $29 per person.
When: Dec. 3-28
Where: Ancora - 1600 Howe St., Vancouver
Holiday lunches at CinCin Ristorante + Bar
Gather family and friends around the table for the always-exciting holiday lunch offerings at CinCin on Robson St.
When: Dec. 3-21
Where: CinCin Ristorante + Bar - 1154 Robson St., Vancouver
Festive lunches at Forage
Forage is offering a special festive four-course lunch (including a gorgeous main course turkey or pork board) with a wine flight Weds.-Fri. from Dec. 5 to 21. Reservations are required to get in on this delectable deal.
When: Weds.-Fri. from Dec. 5 to 21 from 11:30 am-1 pm
Where: Forage - 1300 Robson St., Vancouver
Holiday lunches at Blue Water Cafe
Raise a glass to the festive season over a holiday lunch with us. Taste the bounty of the sea with Executive Chef Frank Pabst's a la carte holiday lunches.
When: Dec. 6-23
Where: Blue Water Cafe - 1095 Hamilton St., Vancouver
DECEMBER EVENTS
40th Anniversary Menu at The Teahouse
To celebrate their milestone 40th anniversary, the Teahouse in Stanley Park has crafted a special three-course meal that features classic dishes pulled from the original menu. The anniversary menu is available for $40 per person and diners can choose from three dishes for each course: appetizer, entree, and dessert.
When: Now through Dec. 10
Where: The Teahouse -  7501 Stanley Park Dr., Vancouver
Festive Afternoon Tea at H Tasting Lounge
Traditional afternoon tea takes on a distinctly seasonal flavour at H Tasting Lounge. Sink your teeth into fresh-baked scones, apple fritters, pancetta bread pudding complemented perfectly with seasonal Tealeaves loose-leaf selections, like the Sugar Plum Fairy and Nutcracker Black Tea. $55 per person. For an additional $10, take your festive tea tasting to new heights with the Holiday Flip tea-infused cocktail.
When: Weekends only, now through Dec. 30 from noon-3 pm
Where: H Tasting Lounge - Westin Bayshore, 1601 Bayshore Dr, Vancouver
Reflections Winter Pop-Up
Running for its third year, the Reflections Garden Terrace is the perfect posh escape from the shopping madness. The fourth-floor space is cozied up for the chillier weather with blankets and heat lamps, and decked out with twinkling trees, mistletoe, big candles, and a special menu of festive cocktails and share-plates.
When: Now through Dec. 31
Where: 4th floor, Rosewood Hotel Georgia - 801 W Georgia St., Vancouver
Winter Wonderland Afternoon Tea at Notch8
It's a winter wonderland in Notch8 at Fairmont Hotel Vancouver with delectable scones, festive sweets and savoury items. For wee tea goers there are kid-friendly finger sandwiches, scones, sweet treats and a bubble gum tea and to celebrate Ballet BC's presentation of Royal Winnipeg Ballet's Nutcracker, select costumes are on display until December 9. Adults are $65 and it's half price for kids 12 and under.
When: Now through Dec. 30. Seatings are Wednesday through Sunday at 11 am, 1, and 3 pm
Where: Notch8 - Fairmont Hotel Vancouver, 900 W Georgia St., Vancouver
Vancouver Christmas Market
The 9th annual Vancouver Christmas Market will set up at Jack Poole Plaza and offer guests a festive, cheery escape into a Christmassy wonderland. You'll be able to chow down on tons of goodies, including Glühwein (a hot-spiced mulled wine); German Bratwurst; Gulasch; Spätzle; Schnitzel; Strudels; Transylvanian Chimney Cakes; a selection of German beer; award-winning German style wine; vegan and vegetarian fare from the Organic Villa Vegan Haus; charcuterie from the Charcuterie Haus; sweet and savoury macarons prepared by Bon Macaron Patisserie; syrup-filled pancakes made by Mr. Hot Cakes; warm roasted chestnuts from JJ's Fresh Roasted Chestnuts; and gluten free hard apple cider made by Howling Moon Craft Cider.
When: Now through Dec. 24
Where: Jack Poole Plaza, Vancouver
Vancouver Foodster and Tasting Plates Holiday Edition Market
It's the most delicious time of the year, and you can embark on an epic night of holiday eating during this one-night roving tasting event. Rove from neighbourhood to neighbourhood, with stops at Be Fresh in Kitsilano, Silk Road in Kitsilano, and Espressotec in East Vancouver. The Main Street Honey Shoppe in Mount Pleasant is the starting point for the night, where you'll pick up your tasting "passport" you'll take with you to the markets to get your eats and drinks. $30-50; tickets available online
When: Weds. Dec. 5, 2018 from 6-10 pm
Where: Begin at the Main Street Honey Shoppe – 4125 Main St., Vancouver
Old Forester Old Fashioned Face-Off
Escobar has teamed up with Old Forester to bring you an Old Fashioned Face-Off. They have five bartenders competing head to head to produce the best tasting cocktail they can with 2 ounces of Old Forester. Competitors for the evening include Devin Mckeigan (Elisa); Philip Karatsyupa (Bao Bei); Nate Jackman (H Lounge); Dylan Riches (Brix and Mortar); and Simon Aukett (Rough and Tumble Bar Service).
When: Sun. Dec. 9 from 7-9 pm
Where: Escobar - 4245 Fraser St., Vancouver
Enjoy an unforgettable taste of Spain featuring Paella Guys. Chef Javier Blanc and Chef Shay Kelly will prepare a giant Paella Mixta and an impressive Plant Based Paella on site. La Mezcaleria's Executive Chef, Mariana Gabilondo, will be featuring tapas, signature cocktails, and a wine selection from different regions of BC. Witness the creative, elaborate process of crafting the perfect paella right before your eyes. $45 per person.
When: Mon. Dec. 10 at 6 pm
Where: La Mezcaleria - 68 E. Cordova St., Vancouver
Cultural Dialogues Through Food
The newly opened coworking and community hub Chinatown House is set to collaborate with non-profit social enterprise Flavours of Hope to bring together an intimate group of people to experience the first Cultural Dialogues Through Food. Volume One of the food series features a cooking demo of traditional Venezuelan party snacks, tequeños con salsa guasacaca (cheese sticks with green salsa) and tostones (plantain chips), by chef Marialejandra Reyes Valerio, a talented Venezuelan woman who came to Canada nine months ago as a refugee seeking a safer and better life with her partner. Tickets are available online.
When: Tue. Dec. 11 from 5:30-7 pm.
Where: Chinatown House - 188 East Pender St., Vancouver
Mensch. Jewish Delicatessen Pop-Up
Hand-crafted and hand-sliced hot pastrami piled high on fresh rye bread. Beet cured lox on a poppy seed bagel with a schmear of house-made labneh. Briny pickles. The very best of the Jewish deli experience is the hallmark of the itinerant Mensch. Jewish Delicatessen, which has been doing pop-ups in Vancouver over the last couple of years. Catch them for one night only this month!
When: Tue. Dec. 11 from 6 pm until sold out
Where: Faculty Brewing – 1830 Ontario St., Vancouver
Vancouver's most exclusive vegan cooks, artisans, artists, social influencers and much more will be at the Vegan Night Market's Holiday Edition. Shop, chill, eat, drink, make memories in our photo booth, network and give back.
When: Thu. Dec. 13 from 6-10 pm
Where: The Waldorf - 1489 E. Hastings St., Vancouver
Holiday Baking Master Class
Join H2 chef Caitlin Mark for an evening of leisurely culinary creation. Enjoy a complimentary festive beverage and savoury nibbles while you whip up classic sugar cookies, Guinness gingerbread loaf, and more. Chefs in training will take home oatmeal pumpkin cookies with a cranberry maple glaze, classic sugar cookies, thyme scones, and orange marmalade for an unbeatable holiday spread. $75 per person; pre-register at h2restaurantwp@gmail.com or call 604-691-6966.
When: Thu. Dec. 13 from 6-8 pm
Where: H2 Restaurant - Westin Bayshore, 1601 Bayshore Dr, Vancouver
Tea with Santa at Fairmont Vancouver Airport
Tea with Santa takes place with live music, cookie decorating, hot chocolate station, popcorn and candy bar, and a take home photo with jolly Santa. Tickets are $79 for adults and $35 for children 12 and under with proceeds to Make-A-Wish Foundation. Reservations are recommended and can be made by phone at 604-248-3281 or email at vancouverairport@fairmont.com.
When: Sat., Dec. 15
Where: Fairmont Vancouver Airport - 3111 Grant McConachie Way, Richmond
This Espresso at Home class covers everything you need to know about how to pull the perfect espresso shot at home. Lead by a professional barista, the class covers dosing, tamping, grinding and extracting espresso. Sign up for this intensive, hands-on class to learn how to pull the shots like a pro.
When: Sat. Dec. 15 from noon-1:30 pm
Where: Depot by Timbertrain - 551 McLean Dr., Vancouver
12 Days of Bubbles
Starting Dec. 17 and culminating on New Year's Eve, Provence Marinaside, renowned for having the largest collection of bubbles in Vancouver (35, including champagnes), will be offering a selected bottle of champagne at 25 percent off each day leading up to the bubbliest night of the year when all the champagnes in their collection (17 in total) will be 25 percent off. The daily offer will apply while supplies last as there is a limited number of bottles of each wine, and when they are gone, there will be no substitutions. The NYE discount applies only to Champagne, all other sparkling wines will be at regular price.
When: Dec. 17-31
Where: Provence Marinaside - 1177 Marinaside Crescent, Vancouver
Taste your way through some special one-of-a-kind brews, and feasting on a spread of seasonal fare. Enjoy an innovative beer-based cocktail created to pair with charcuterie boards from Oyama & house-made flat bread, followed by your small group tour of how these unique beers are created. Local seasonal provisions of Granville Island Market, roasted produce, and large format platters take centre stage for this communal beer-makers dinner and a selection of the Small Batch Beer Series and limited release in-house beer on the taps.
When: Weds. Dec. 19 from 7:30-10:30 pm
Where: Granville Island Brewing - 1441 Cartwright St., Vancouver (Granville Island)
Cibo – Feast of Seven Fishes
Executive Chef Curtis Luk of Cibo Trattoria will host a pair of Italian-inspired 'Feast of Seven Fishes' dinners. Each traditional holiday meal features a seven-course menu showcasing the best fresh, local seafood and ingredients available in dishes such as crispy smelt, slow-cooked octopus, timballo di frutti di mare, and sogliola ripieno. Cibo's Feast of Seven Fishes dinner is priced at $88 per person (plus tax and gratuity) or $163 per person (plus tax and gratuity) with wine pairings. Reservations are strongly recommended and can be made online.
When: Dec. 23-24
Where: Cibo - 900 Seymour St, Vancouver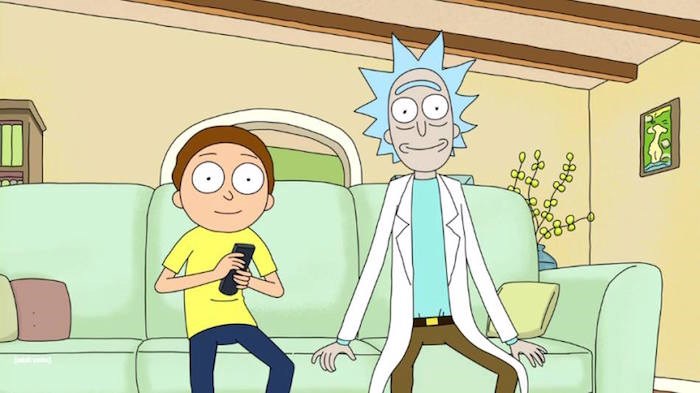 Recover from all that cheer, merriment and extensive periods of time pretending to like Aunt Bertha's fruitcake with an escape to Storm Crow Alehouse's Holiday Hangover edition of Brunch Cartoons with Rick and Morty.
When: Sat. Dec. 29 from 11 am-2 pm
Where: Storm Crow Alehouse - 1619 W Broadway, Vancouver