With over 600 sushi restaurants in Metro Vancouver, people think we're obsessed.
And that's okay. We are obsessed.
Now a new ranking confirms Vancouver is the most "sushi-crazed" city in the world outside of Japan, giving us a perfect 100 score on its "popularity" scale.
The honour comes from Chef's Pencil, which analyzed Google Trends to determine which cities had the highest concentration of sushi lovers using the search engine to find their way to anything sushi-related.
"Google Trends provides popularity scores for countries and cities, showcasing the places with the highest concentration of sushi-related searches the world over," explains Chef's Pencil. "For example, if Vancouver has a sushi popularity score of 100 and New York has a score of 82, it means that a higher percentage of Vancouverites are searching for sushi than New Yorkers."
Globally, sushi is wildly popular, and its popularity is growing, according to Google Trends data.
But, outside of the "land of the rising sun," nowhere tops Vancouver, which Chef's Pencil dubs a "foodie paradise" and "the non-Japanese sushi capital of the world."
In addition to just traditional sushi, Vancouverites can also find spins on the Japanese classic, like sushi tacos, sushi pizza, and even plant-based sushi.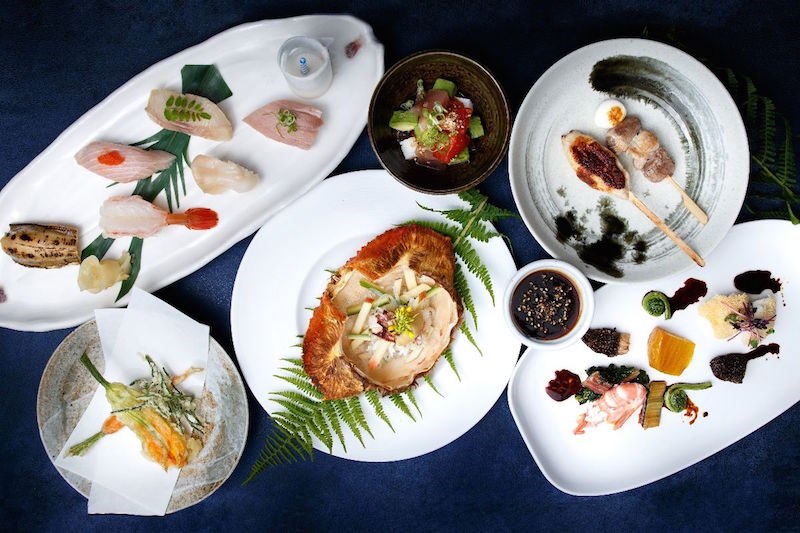 Vancouver is packed with a range of sushi restaurants, from high-end omakase (chef's choice) that will set you back hundreds of dollars per person to neighbourhood staples, to all-you-can-eat values, to grab-and-go spots. We can even get our sushi orders delivered right to our tables via a mini bullet train in Vancouver, and have the claim to fame of being home to Tojo's, where Chef Hidekazu Tojo is credited as creating the California Roll.
So where else in the world are people bonkers for sushi?
Second to Vancouver is Novosibirsk, Russia, followed by three Ukrainian cities: Odessa, Kharkiv, and Kyiv. The top ten is rounded out almost entirely by Scandinavian cities: Copenhagen, Denmark (6), Gothenberg and Stockholm, Sweden (8-9), and Oslo, Norway (10). Minsk, the capital of Belarus, slides in at number seven.
The only other Canadian city on the list is Montreal, which ranks in 11th position.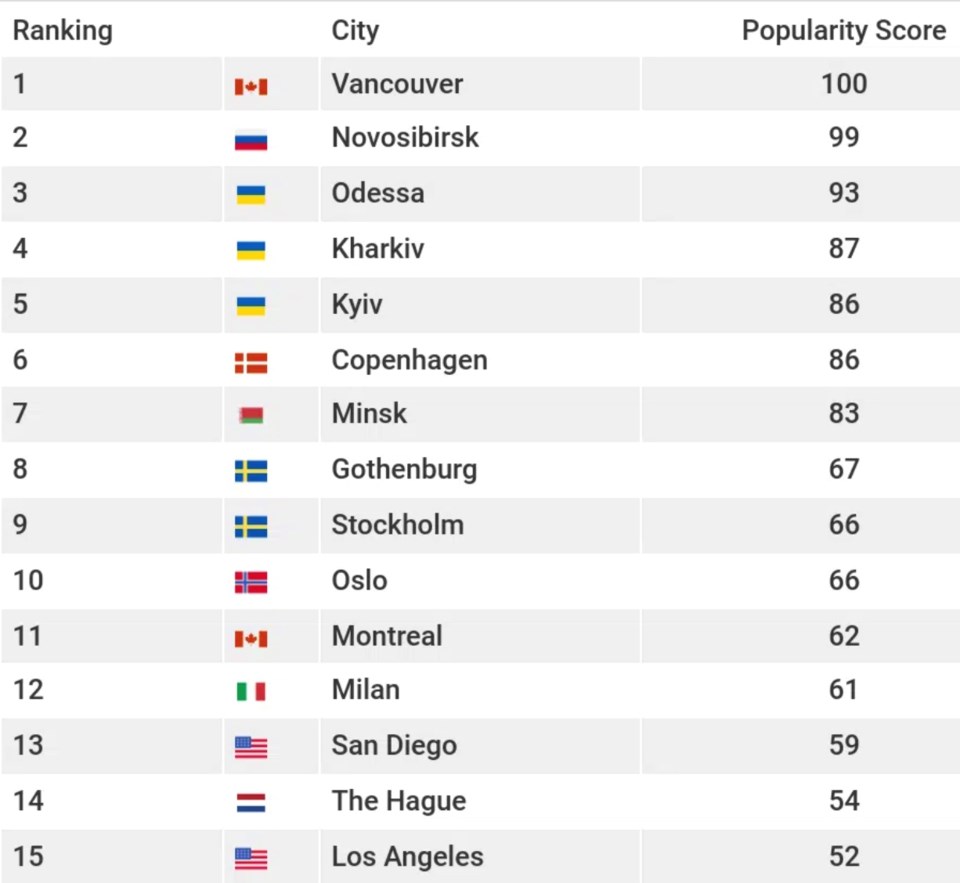 We don't blame you if you're suddenly craving sushi - or if maybe you never stop craving it. You probably have your go-to spots, but in case you want to treat yourself or venture outside of your usual zones, there is a staggering array of sushi restaurants worth checking out.
Here's just a little (photographic) taste: