This well-preserved 1906 building overlooking Victory Square has seen many tenants, including Wrigley Directories and the Odd Fellows Hall.
"In 1906 construction was completed on a new building at 505 Hamilton (corner of Hamilton and Pender). The Odd Fellows Hall at 505 Hamilton housed three lodges Vancouver #8, Western Star #10 and Pacific #26. The Odd Fellows Hall was sold in 1945," chronicles the Odd Fellows' Vancouver history webpage.
Today it is home to a high-end home furnishing store (with the 300 W Pender address).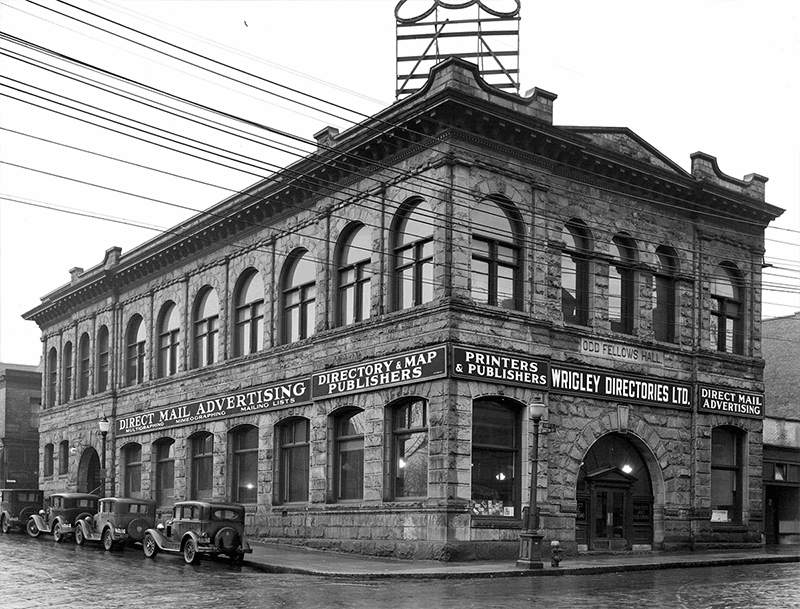 John Bentley is an architectural photographer who has photographed the inside and outside of thousands of buildings around Vancouver. Using images from the Vancouver Archives he offers a glimpse of the past and present on his site Vancouver Now & Then.