In the space of one week in June, Vancouver criminal defence lawyer Melanie Begalka heard something from three of her clients that bothered her enough to go public.
In this case, "public" was posting a comment on Twitter, the social media platform now known as X.
"I've had three clients this week asking to extend their time in custody," Begalka wrote. "The extreme housing crisis, fear of dangerous drugs on the street and general lack of resources, it's all real. And a terrible indictment of society when the best people can do is jail."
In an interview this week, Begalka said two of her three clients — all men — are still in custody. After they were arrested, all three decided not to seek bail or plead guilty, knowing it will lengthen the time they have access to regular meals and a place to sleep.
Begalka wouldn't disclose details of why her clients were arrested or in which municipality the alleged offence or offences occurred. But she said the concern from the three men was that a request for bail or a guilty plea could lead to a sentence that would soon put them back on the street.
"[They say], 'Let's just push this off, because I'm still waiting to hear from housing providers, I'm still trying to get on to a wait list for treatment, and still trying to find somewhere to go after jail,'" she said. "So jail is a better option. It's really horrible, it's really sad."
She raised her concern via Twitter not to bring attention to her clients' cases, but to the fact that there is a gap in the justice system where people who desperately need housing and support services can't immediately access them.
"It got to me that day," said Begalka, who has been a defence lawyer since 2018.
'Three hots and a cot'
Begalka said a person wanting to extend their time in custody was "not unusual," noting that while in law school she encountered inmates who told her they wanted a few days to sleep and eat before being released.
The phenomenon, though, has become more acute, she said.
"It's almost always people who are homeless, who are using drugs, who are tired," Begalka said.
"It's exhausting to be homeless. It's really, really hard. They call it 'three hots and a cot' — that's what you get when you go to jail. You get three hot meals and a bed, and that's more than some people get anywhere else."
She noted that pre-trial centres have what she described as reintegration workers for people leaving custody.
"They help people apply for disability or welfare, make sure that they're on MSP and stuff before they leave — and they're great, they're trying their best, but they can't manufacture housing," Begalka said.
A Metro Vancouver homeless count report in 2020 revealed that 107 people who agreed to be interviewed by volunteers said they didn't have a home because they had previously been in jail or prison.
A study published in 2016 in the Canadian Journal of Public Health examined the effect of incarceration on housing stability among homeless and vulnerably housed individuals in three Canadian cities.
The authors' conclusion: "Homeless and vulnerably housed individuals reporting recent incarceration were less likely to be housed over a two-year follow-up period. These findings highlight the importance of assisting individuals experiencing incarceration with securing stable housing during discharge and post-release planning."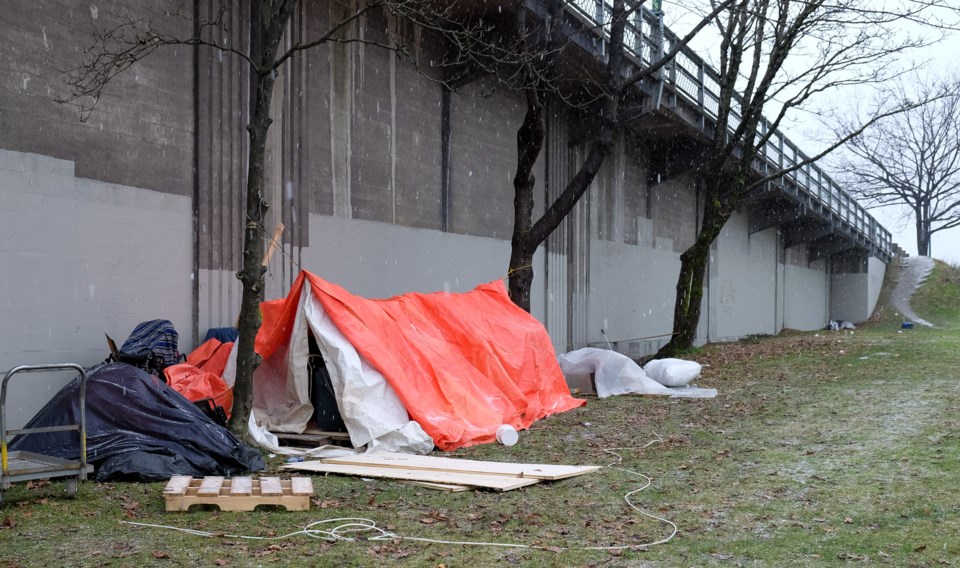 'Traumatic experience'
Begalka's story about her clients concerns Liz Vick, vice-president of strategy at Connective, a non-profit social service agency that operates in B.C. and the Yukon. The agency is staffed by 700 people.
"It really speaks to the fact that people are fearful for their health and for their lives," Vick said of Begalka's clients. "It basically means that our services aren't up to the job that people are needing."
Connective offers a range of services to people in custody, including helping direct them to housing, treatment and other supports a person needs when leaving jail.
The agency has been doing this work for decades.
So have various provincial government departments, as the ministries of Housing, Social Development and Poverty Reduction, and Public Safety and Solicitor General outlined in emails to Glacier Media this week.
But while the effort is there, Vick said it's housing, treatment and other services that aren't immediately available for people getting out of jail, meaning long wait lists and more scenarios unfolding like the one involving Begalka's clients.
The alignment between government and social services agencies also needs work.
"If there was a comprehensive, reliable plan for somebody as they leave jail, there's no reason for them to want to stay inside because being incarcerated is a traumatic experience in its own right," she said.
"We would say it's traditionally a poorly and inconsistently funded area of service that actually involves multiple government departments. So the risk of people falling through the gaps in service are huge."
Vick's take is that people are underserved, both before they're incarcerated and while in custody. She emphasized a need for government to supply safe housing, access to health care, and supports for substance use and mental health.
"Our staff work extremely hard to understand the housing market that they're working in, understand the kind of housing that people require," she said.
"But this is also working in an environment where there's a critical housing crisis across the province. And it's very challenging to secure housing, especially on very short notice."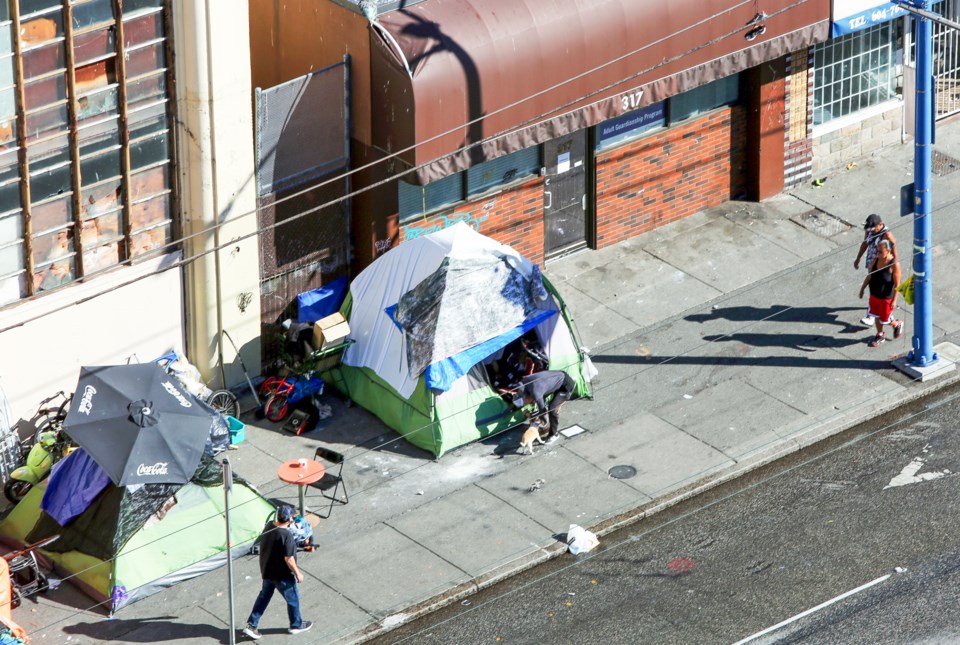 'There's not enough beds'
Reconnecting a person to their community or culture and providing reliable access to their income also has to be part of a better transition plan for inmates, she said, noting Connective offers an employment program and distributes rent supplements for people leaving custody.
Vick cited a substance use treatment program Connective offers at the Nanaimo Correctional Centre, which has been successful in addressing addiction needs of inmates. She described the program as "a tried and tested philosophy" for engaging people.
"Most people have the opportunity to transition into a community-based therapeutic community," she said.
"That's a really effective transition and a very supportive environment for people to move through. But there's not enough beds. It's one program in the province, and we feel there could be a lot more, and more could be done with more resources."
In October, Connective senior staff will spend two days at a leadership gathering focused solely on developing recommendations for government to make the transition from custody to society better for people.
Housing will, no doubt, be at the top of the list.
"If people are being released to the street, that's a really strong indicator for poor health outcomes for that person," Vick said.
"It's very difficult to get anything organized in terms of accessing your income, accessing your health care, being in the physical space that you want to be — near your family, your friends, your culture. It's very challenging if you don't have a home base to work from."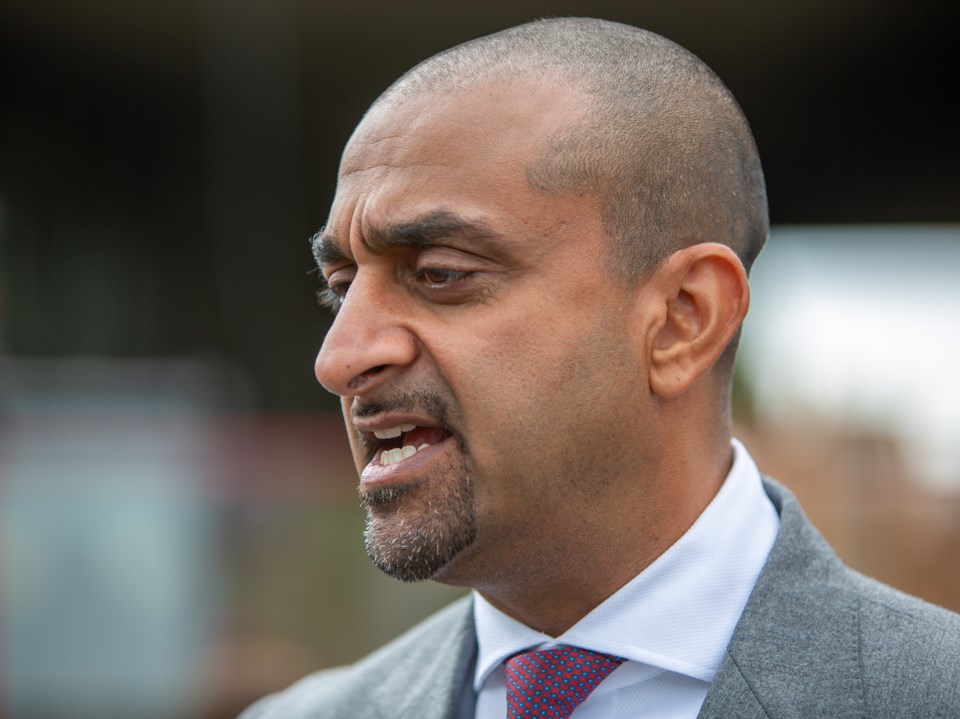 Housing minister not surprised
Housing Minister Ravi Kahlon agreed government has to improve the transition for people leaving custody, saying in response to Begalka's story that "in one way, it doesn't surprise me given the crisis that we're in right now with the shortage and lack of housing we have available for people."
Kahlon acknowledged the government's own data shows there are people who leave jail and hospitals who end up on the street — it's data, he said, that has informed the government's housing strategy.
"So part of our strategy is not only to build housing, but also to look at these pathways and figure out how we intercept people when they come through the system, so that we can get them into housing as opposed to that cycle continuing to repeat itself," he said.
"I wish there was an easy solution to this. There is no easy solution. Every solution is complex, and it takes time."
Added Kahlon: "The criminal court system is a big challenge that we have to fix. So it doesn't surprise me that this is the case [with Begalka's clients]."
The minister spoke to Glacier Media following a news conference earlier this month, where he joined representatives from the federal government, City of Vancouver and the Aboriginal Friendship Centre Society to announce a $97 million development in the Downtown Eastside.
Two concrete towers will include 143 low-to-moderate-income rentals, 25 supportive housing units and 80 shelter beds. The project at 1015 East Hastings St. is expected to open in 2025.
"We need more types of housing like this," he said. "Shelters are important, but we want to make sure that there is more stable housing because this is the type of housing we want to see people in."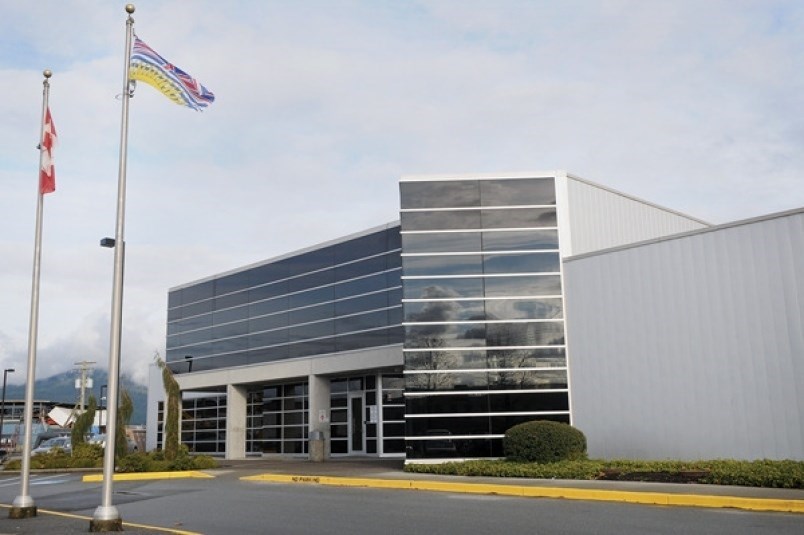 Community transition teams
Kahlon's ministry, along with the Ministries of Social Development and Poverty Reduction, and Public Safety and Solicitor General, responded in more detail in a group email this week in response to services in place for people released from jail.
"BC Corrections is committed to supporting individuals being released from custody," the email said.
"Where possible, BC Corrections staff, health care staff and other service providers help prepare individuals by working with them to develop a transition plan that is based on their unique needs."
That includes establishing a network of personal supports and connect them to government and community-based services such as housing, recovery homes and social assistance — "with particular attention given to those with mental health and/or substance use concerns."
BC Corrections, the email continued, leads or is a partner in multiple integrated programs with justice, health and social services, and other community partners to support people as they transition from custody to community.
One example is "community transition teams" operated by the Provincial Health Services Authority at 10 B.C. correctional centres. The teams' role is to aid those with acute mental health and substance use challenges for up to 90 days after release.
The teams include social workers, nurses, peer support workers and Indigenous "patient navigators" to provide immediate supports and help establish ongoing supports, according to information supplied by the ministries.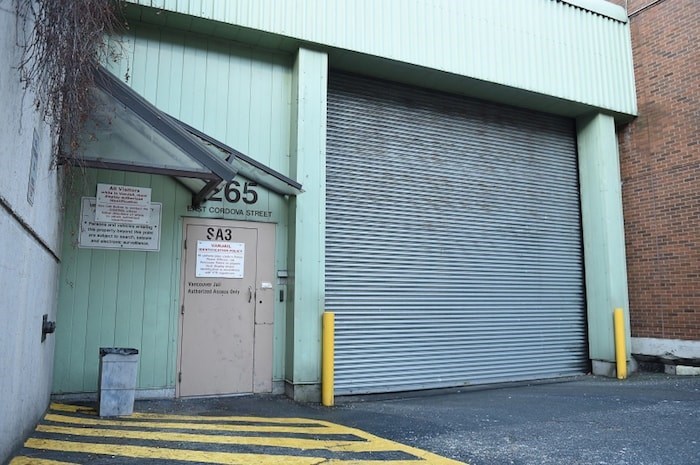 'An impossible situation'
In addition, the Ministry of Social Development and Poverty Reduction has a "corrections protocol," which includes a specialized intake team that virtually completes applications for individuals transitioning out of 16 provincial and federal correctional facilities.
"The ministry also has community integration specialists that provide referrals to housing when necessary," said the email, noting that service is in addition to a program where staff work with sentenced individuals who are homeless, or at risk of being homeless on release from custody.
But the ministries said sometimes people are released from custody without warning, including when they are released to bail or during court proceedings, and that "may impact release planning efforts."
Meanwhile, the twin housing and drug crises continue.
Between January and June of this year, BC Coroners Service data shows 1,228 people in the province died of a drug overdose.
Data collected from 25 homeless counts conducted across B.C. in 2020 and 2021 showed 8,665 people identified as homeless, including 222 children under the age of 19 who were accompanied by a parent or guardian.
"There's an endless number of causes and an endless number of solutions," said Begalka, a former Downtown Eastside mental health worker.
"I think it's housing. I think it's a safe supply of drugs. I think it's more treatment — more accessible treatment — universal basic income, so that people have some choices."
Added Begalka: "There's 100 things that go into creating this sort of trap that people fall into, and very, very little of it is personal responsibility. I think it's largely large systemic factors that are putting people in an impossible situation that are hard to get out of."