They rode in on an ABC Vancouver wave to city hall and will soon get down to the business of governing.
Lenny Zhou, Brian Montague, Peter Meiszner and Mike Klassen will be sworn in Nov. 7 as Vancouver's four newest city councillors.
But who are these political rookies, and what do they stand for?
Their leader, Ken Sim, garnered all the media attention during the campaign and his ascension from son of Hong Kong immigrants to successful businessman to the mayor's chair has been well told.
The stories of ABC incumbents Lisa Dominato, Rebecca Bligh and Sarah Kirby-Yung — on their priorities, on their voting record, on their reason for leaving the NPA — are already familiar to watchers of the municipal government's last term in office.
Vancouver Is Awesome spoke this week to Zhou, Montague, Meiszner and Klassen to learn about their lives prior to politics and what residents can expect from them over the next four years.
In brief, they all say they are committed to providing more affordable housing, breaking the building permit logjam, increasing public safety and carrying through on the city's newly approved UNDRIP strategy with First Nations.
Climate change is also a priority, although aside from a commitment to plant 100,000 trees, the party didn't spend much time on the campaign trail explaining how it planned to make Vancouver a greener, less polluted city.
ABC — an acronym for A Better City — won a majority Oct. 15, giving the party eight of 11 votes on the new council.
Which raises the question: Does such power translate to predictable bloc voting from Sim and his team?
Or will there be disagreements among party members and space given to support motions from the Greens' Pete Fry and Adriane Carr and OneCity's Christine Boyle?
The current council shattered records for the number of hours spent in meetings and was widely criticized as dysfunctional.
Will an ABC government be any different?
Will people living with a mental illness, a drug addiction, or both, still be residing in tents on East Hastings Street come election day in 2026?
Will renters' concerns be addressed?
Those were some of the questions posed to the four new councillors, who all acknowledged a steep learning curve to begin a job that comes with great expectations.
The following is a brief biography of each councillor-elect and a condensed and edited version of the interviews.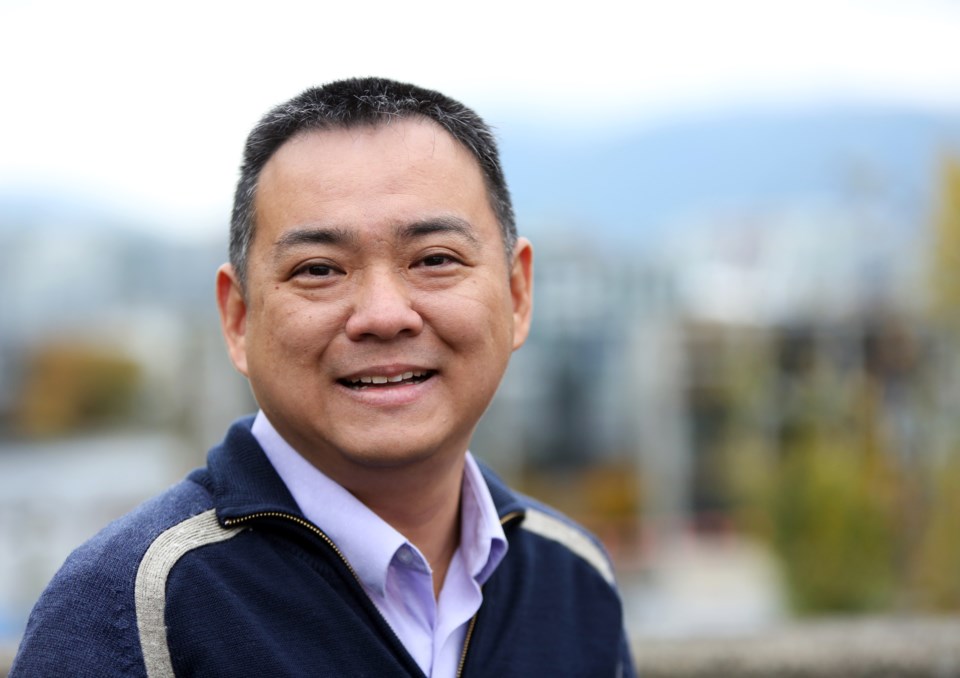 Lenny Zhou
Zhou, 40, came to Vancouver in 2005 as an international student.
He left his home in Beijing to enrol in the Sauder School of Business at the University of B.C., where he successfully completed a master's degree in operations research.
He then got a job with the Fraser Health Authority and is now employed as a manager of operations engineering at B.C. Children's Hospital. He's also helped organize humanitarian missions to developing countries, he said.
Zhou, who is now a Canadian citizen, lives with his wife and 11-month-old son in Renfrew Heights.
Why did you run for council?
"For my son. Before we had the baby, my wife and I were pretty happy with everything. Now I have to think about his future in the city. He's going to receive some racism in the future. Will he be able to afford a house, or a property here? Will he be able to find a job in Vancouver? I have to think about his future. That's the main reason why I wanted to be a councillor."
How has your life before politics prepared you to become a councillor?
"I didn't know anything about Canada when I came here. I'm a really fast learner. So I learned the language, learned the culture, learned the system. This is new for me for sure. There will be a learning curve. I will be adapting and learning.
My current working environment at the hospital and health authorities are very political. There are different stakeholders. I've been doing really well in that political environment, and I have a lot of good learning experience, good knowledge to prepare me to get ready for this job."
Is there one area or topic you hope to focus on over the next four years?
"This is a team decision, but we all have a different experience and different expertise. But if I can choose one, I'd like to specialize in Chinatown. My ancestors came to this country and helped build the railway and build up this city. What is happening in Chinatown right now…my heart breaks.
So I really want to make sure Chinatown is more prosperous and safer. But as I told everyone in the Chinese community throughout the campaign, I'm running for Vancouver city council — not as just a Chinese city councillor. I want to talk and advocate for other communities. I want to emphasize that because that's the diversity I've learned about Canada."
The ABC campaign was heavily focused on public safety — hiring 100 police officers and 100 mental health nurses was part of the paty's commitment. Do you not feel safe in Vancouver?
"My wife is not feeling safe when she walks with our son on the street. I always see the used needles in the park. I don't normally walk after dinner."
The current council shattered records for the number of hours spent in meetings and was widely criticized as dysfunctional. Will an ABC government be any different?
"In the past four years, there was a lot of ideological debate in the council. But a lot of civil problems has nothing to do with ideology. So now that we have a majority in the council, we should eliminate the useless ideological debate as much as possible. Let's focus on common sense and on what the city should be doing. But it's important we keep our democracy system. If we have 200 people for a public hearing and they want to express their opinion, we need to respect that."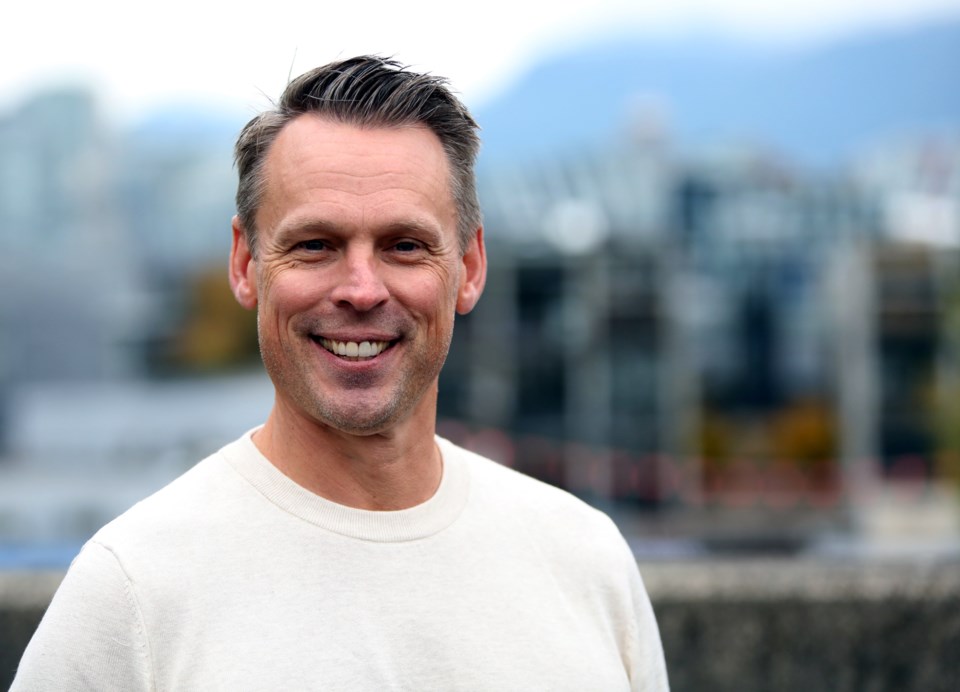 Brian Montague
Montague, 53, retired in May from the Vancouver Police Department after a 28-plus year career. Many citizens will probably be familiar with his role as a VPD spokesperson for almost five years, appearing on television, radio and in print and digital stories.
Montague worked in various roles, including patrol, walking a beat in the Downtown Eastside, he spent time as an undercover operator and finished his career in the collision investigation unit.
He is the only member of the new council who doesn't live in the city, which is not unprecedented, with former NPA councillor Tung Chan having lived in Richmond when he served from 1990 to 1993.
Montague went to elementary and high school in Vancouver — some of it with Ken Sim, although he didn't know him well — and moved to the North Shore after he joined the police force.
Why did you run for council?
"It was not an easy decision. It took many months and endless conversations with a variety of people. I know what it's like to be in public service. It's not an easy job. I've been serving for almost three decades and I wanted to continue. For the most part, it was that I felt the city in recent years wasn't moving in the direction of becoming better or planning for a better future.
Obviously, we want the city to be in a place where year after year it improves. I felt decisions [from the current council] were more based on emotion and personal feelings rather than fact-based and evidence-based and common sense. So hopefully I can look back four years from now and see a drastically improved Vancouver."
With the Vancouver Police Union endorsing Ken Sim and ABC, critics have said police will be expecting an ABC majority to be on side with everything the department asks for. How do you respond to that?
"I was very proud to receive that endorsement. I think a lot of the criticism that we hear is from the same individuals we hear from all the time. It's not my job or city hall's job to run the police department. That's why we hire a chief of police and why he has an executive and why there's a police board.
I think the police union made that decision because city hall was making decisions that affected their membership. So when the mayor and council members make decisions that directly affect employees of the city — and they feel that those decisions are affecting them negatively — I think the union felt they had no other choice."
Some residents might assume that you're now going to be the voice of the VPD on council. What do you say to that?
"No. The VPD has their own spokespeople. That was my job six years ago, it's not my job anymore."
What's going to be your biggest learning curve?
"In many cases, it's going to be a lot of the procedural stuff and the politics of things. Obviously, that's something I'm not used to. What I have going for me is that within my policing career, I switched jobs about every four or five years. I fully admit that things are going to be strange and difficult for the first little bit until I get my feet wet. But I'd like to think that I'm someone that can adapt quite quickly, so hopefully that's the case."
With your policing background, do you expect to be ABC's go-to person on public safety?
"I would be happy to have that public safety portfolio, especially in the beginning, when it's something that I'm familiar with. But as time goes on, obviously, there's all kinds of things I want to tackle. I'd really like to be a part of improving arts and culture. We want to make Vancouver not just safe, we want to make it fun, as well."
Will East Hastings Street still be lined with people sleeping in tents come election day in 2026?
"I sure hope not. We really need to focus on what's going on down there. It's going to take all three levels of government. We have to look at long-term, medium and short-term solutions. Vancouver can't do it alone. We haven't even been inaugurated yet and already we've had some really positive conversations, some really positive ideas.
We think that we can make some real impact in the Downtown Eastside, Chinatown, Gastown, the downtown core. But it just can't be the Vancouver taxpayer that foots that bill or carries that burden."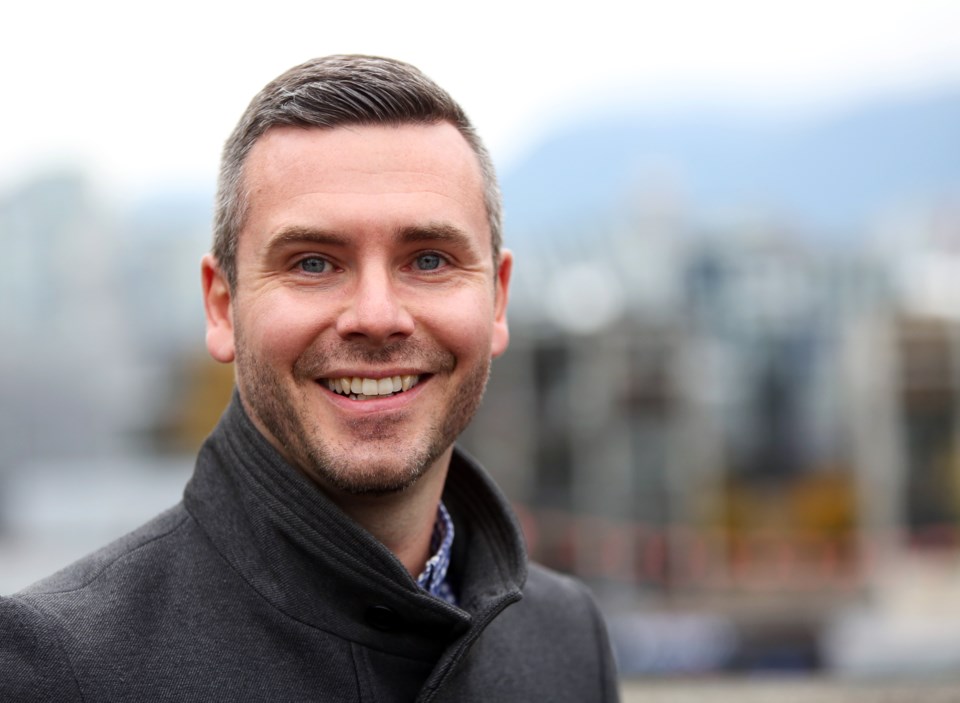 Peter Meiszner
Meiszner, 39, studied broadcast journalism at the B.C. Institute of Technology before working for Canwest News Service and Global News. He currently works in media relations at UBC.
Meiszner, who moved from Nanaimo to Vancouver in 2002, regularly writes on his website, urbanYVR, about real estate, architecture and urban affairs. He is a former Gastown resident, where he served on the Gastown Historic Area planning committee.
He now lives in the West End.
Why did you run for council?
"I ran for my friends here in Vancouver, many of whom are young professionals like myself or going to school, many of whom have moved away. I've had a lot of friends leave Vancouver, due to the cost of living or better opportunities elsewhere. The cost of living here is very high, and the salaries and employment options can be limited.
So I want to make progress on that, in terms of attracting good paying jobs and expanding housing options, especially for renters and younger people. Also I was dismayed to see what was happening to Vancouver in the past four years. I feel like the city has really deteriorated over the past four years — public safety and the state of downtown, especially."
What in your life has prepared you to serve as a city councillor?
"I grew up in a very blue-collar household. I came out when I was a teenager, and that was not well received. I left home in high school and I came to Vancouver with nothing really. I put myself through school, I worked three jobs here when I was going to BCIT. I'm very interested in cities and urbanism. That's why I have my website urbanYVR because I've always been interested in developments and tracking the changes in the city.
I feel like a lot of these things have led me to this moment. When I was at Global, I loved doing city hall stories. I know there's going to be a learning curve for sure, like a steep learning curve. But I do feel I have a really good background, especially around urban developments and urban issues."
Is there an area or topic that you'd like to specialize in over the next four years?
"I'd really like to make progress on housing — whether that's speeding up permitting, and just building more types of housing and creating more supply, especially attainable housing. For young people that want to stay in Vancouver and want to buy something, there's not really any options. In 2009, I was making $60,000 a year and I bought a small condo in Gastown for under $300,000. That's not possible now."
I heard a statistic from one of the city's senior planners that 75 per cent of newcomers to Vancouver are renters. What can renters expect from an ABC government?
"From my perspective, more rental housing, for sure. And to make it easier to build too — maybe removing parking [spot] minimums, for example. I know that's a bit of an issue with rental development. I would like to see us be more ambitious about encouraging the development of rental housing, much like what was done in the West End in the 70s and 80s. Part of the reason why it's such a great neighbourhood is that mix of rental and different building types. I want to be a big part of that push to create more rental".
With ABC Vancouver having a majority on council, should citizens assume every vote is going to be 8-3 in favour of ABC?
"I don't think so. We're certainly united, but we have different perspectives on things. And I've already experienced that in our meetings. We are a team, but we have different perspectives and we try to come to consensus. There's never really been anybody telling me what to say, or what to post or how to respond. I've been able to do what I think is right, and I expect that to continue. If I strongly disagreed with something, I wouldn't vote in favour of it. It doesn't matter what the party says."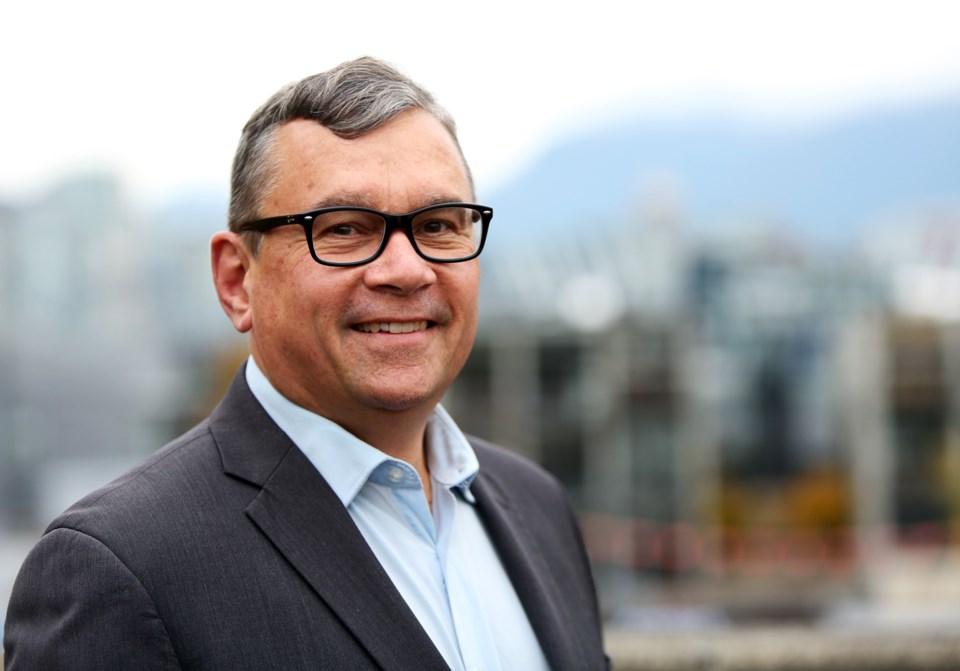 Mike Klassen
The 60-year-old Klassen, who ran unsuccessfully with the NPA in 2011 for a council seat, is currently the vice president of public affairs with BC Care Providers Association and an active community organizer in his Fraser Street neighbourhood.
He served as president of the board of directors for PAL Vancouver, a unique social housing organization that supports the local creative and performing arts community. He also served as vice-chair of the Vancouver City Planning Commission and as a director on the B.C. Small Business Roundtable and Canadian Federation of Independent Business.
Klassen has his own podcast and wrote a column for the now-defunct Vancouver Courier.
Why did you run for council?
"I really did feel that some of Vancouver's institutions were really struggling, and good governance is critical to their success. Also, having worked in the seniors' care sector, I was becoming increasingly alarmed by what I think is a potential existential crisis around our aging demographic. If we don't have policies and programs in place that will make our society more resilient to that aging demographic, we could be in big trouble."
Are you going to focus on a specific area or topic over the next four years?
"Seniors, without question. The health of the city and livability is important to me. I've been a pretty active community organizer in the Fraser Street area for the last 20 years. I have that kind of grassroots experience of just bringing people together.
The heat dome was just an incredible wake-up call for me. We had over 600 people die, and most of them were elderly people living alone, with no supports and no social network and no place to go. To me, that's something that was extremely preventable, and it's some of the work that I'd like to focus in on council."
With ABC having a majority, should citizens assume every vote is going to be 8-3 in favour of ABC?
"No, I don't think so. I've known [Green Party councillor] Pete Fry for many, many years, going back to the 1990s when we both worked on Terminal City weekly. I've known Adriane [Carr] for a long time, and I'm just getting to know Christine [Boyle] a little bit. I understand where her aims and priorities are. And, as I said to her, I think we have a lot of common goals — it's just about how we get there.
So I truthfully believe that we're going to see a very collaborative council. Obviously, there's going to be some differences of opinion and even within our own caucus. But we'll come together and we'll make sure that we do what's right for the city."
I didn't hear a lot from ABC on climate change during the campaign, why not?
"Well, one of the areas that I pushed very hard internally on was a plan was the 'no-net new GHGs.' What that means is that within the municipal boundaries of Vancouver that a new development would have the ability to offset its greenhouse gas emissions related to construction, and for a period of time for occupancy. Let's say for 30 years. What we'd like to do is invite the marketplace to come in and tell us how they can do that as a condition of building.
The problem that we've had with a number of our sort of green-related policies in the past is that they've been far too prescriptive — and we continue to miss our greenhouse gas reduction goals. We talked about planting 100,000 trees, we know that's going to be a costly line item, but we know that it'll benefit our city. We do have a focus on climate and I think all of us take it very seriously. It's certainly a priority for me to make sure that we have real tangible measurable ways of reducing greenhouse gases."
As you're probably aware, the current council passed the city's UNDRIP strategy Oct. 25. So can we expect the new council to carry that through, or is going to end up on a shelf somewhere?
"I think that our relationship with the Squamish, Tsleil-Waututh and Musqueam is going to be an excellent one. We also have other First Nations populations, Metis and urban Aboriginals that we need to work with closely, as well. ABC is committed strongly to the UNDRIP process and I think it's just a matter of time for us to identify how that will roll out. There are going to be some quick actions, but there are other ones that are going to take time. But we are full throated in our commitment to reconciliation in the city."
The last time city hall had a majority was in 2018 with Vision Vancouver. When Vision first entered office in 2008, there were great expectations for that administration. Based on the resounding mandate given to you and the ABC candidates, there are great expectations for this new council to get things done. What do you say to citizens?
"Every time I've been on the doorsteps speaking to voters, I've always wanted to level with him — that what we're attempting to do is going to take a lot of work. I never tried to convince them that we were capable of doing something we couldn't. But there's a lot to be said for a very strong esprit de corps among all of our caucus, including park board and school board.
There are a lot of very smart, accomplished community members on this team. You can expect that we're all going to work very hard. And I know that when I lean in on something, good things often happen. So I can only promise that we will work hard, and try to use our collective wisdom to make sure that we support our communities and the needs of the city."
@Howellings