A Vancouver police superintendent who was considered an ally in the fight for drug policy reform in Canada and equally respected by his peers for his commitment to take down major illegal narcotic operations lost his battle with cancer Sunday.
Bill Spearn, 54, leaves behind a wife and two daughters and a career in which he evolved from an anti-drug injection site hardliner to an officer who believed the city's lone prescription heroin program should be expanded across the province.
"I felt really alone in this world of law enforcement, but I can tell you that over the years as this [overdose] crisis has spread across North America, I'm not the only policeman that feels this way," said Spearn in a video produced a few years ago by the Canadian Drug Policy Coalition.
His death has consequently left a deep hole in drug policy expertise at the Vancouver Police Department and deflated harm reduction advocates engaged in the fight to decriminalize drugs and bring widespread medical-grade substances to users.
Condolences and kind words from workmates, community members and officers across the globe have poured in for Spearn, who only last summer was involved in the B.C. government's application to the federal government to decriminalize drugs.
The year before, as officer in charge of the VPD's organized crime section, he was in front of media cameras announcing a $3 million drug bust.
Twenty kilograms of fentanyl — the synthetic opioid that has been linked to more than 80 per cent of the province's overdose deaths — was seized in the operation.
"This is probably the most fentanyl I've seen in one spot in my 24 years of drug enforcement," he told reporters at the time.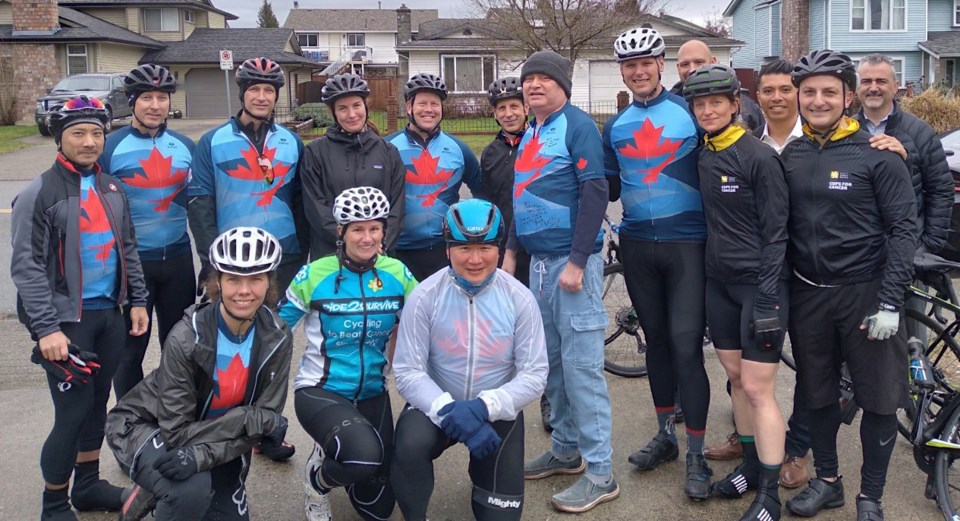 It was only three weeks ago that Spearn was posing for a photograph in his driveway with 15 of his police colleagues, many of them on bicycles and there to give their friend a lift from his months-long battle with cancer.
Standing strong, arms at his side and eyes focused on the camera, he looked happy.
"What a group — love 'em all," he wrote later on Twitter.
The gesture, which Spearn described as wonderful, was a continuation of the steady procession of visitors to his home in the Fraser Valley since he was diagnosed in August 2021 with stage four glioblastoma cancer.
Two days before the diagnosis, Spearn was talking with Mike Serr — a longtime VPD cop until joining the Abbotsford Police Department, where he is now chief — about the provincial government's application to decriminalize drugs.
The pair was on a committee preparing the application.
"We were just on a phone call with the province and we were having some challenges with how this was being proposed," said Serr, who was among the cyclists who visited Spearn earlier this month.
"Bill was so passionate and saying we've got to do this the right way. And I just remember being devastated to hear a few days later that he had cancer because Bill was that guy who was going to make a difference — and did make a difference."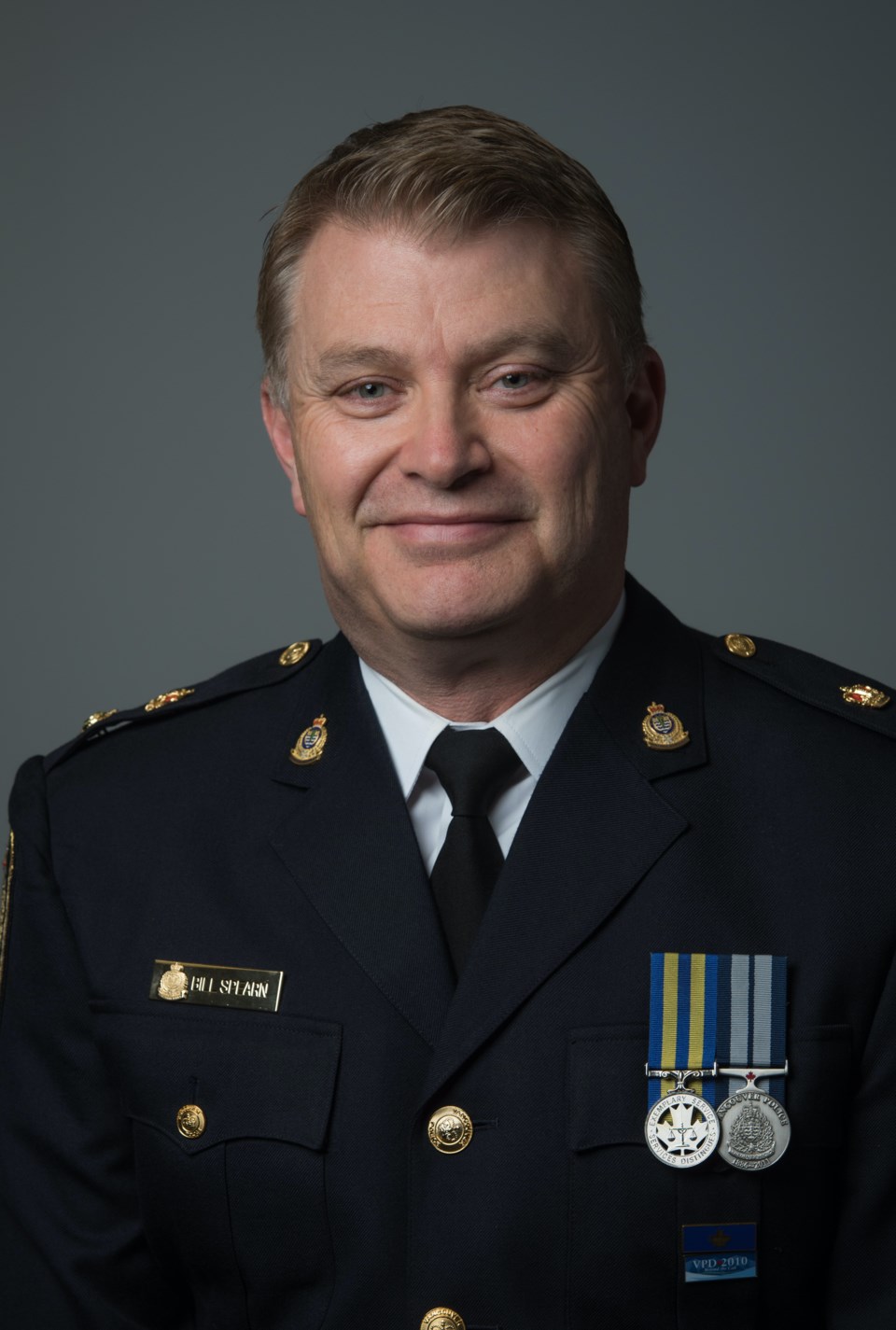 'Best health in the world'
Serr and Spearn were members of the drug advisory committee for the Canadian Association of Chiefs of Police, which formally announced in July 2020 its support for the decriminalization of drugs for personal use.
The pair met with various police leaders who were opposed to decriminalization.
"Bill was always very articulate, and people who were very steadfast against decriminalization would listen to Bill's impassioned pleas and listen to him talk about it and then say, 'OK, maybe we need to think about this differently,'" Serr said.
Spearn travelled across North America to present his views at conferences, meetings and workshops. He visited the United Kingdom, Norway, Portugal and Poland both to educate and learn about the intersection of drug policy and drug enforcement.
He also worked with the Pompidou Group, the Council of Europe's drug policy cooperation platform on the role of police in drug prevention. The group sent Spearn a video message last fall on the day before he was to begin his cancer treatment.
"We just want to wish you the best health in the world," one of the members said. "We're worried about you and we know that tomorrow is going to be a very important day for you, and we hope that you will be behind this as soon as possible."
'Dog on a bone'
On the enforcement side of Spearn's career, Serr described his friend's work ethic as being "like a dog on a bone." When Serr was the inspector in charge of the VPD's organized crime section, Spearn worked under him as a sergeant.
"You give him a file, and you just get out of his way," he said. "He understood major case management, major crime major investigations. But even doing that, he was always focused on those who are causing the harm and really compassionate about the people who are hurting."
Early on in his career, Spearn's long-held belief was "the easy way out was to arrest everybody." Spearn began his career in 1996 as a patrol constable in the Downtown Eastside, which at the time was seeing a sudden increase in overdose deaths linked to high purity heroin.
He talked about that experience and how he shifted his thinking about drug addiction in the video interview he did in 2020 for the Canadian Drug Policy Coalition.
"When I came back to the Downtown Eastside in 2011, there were all sorts of harm reduction initiatives that had taken place, like needle exchanges and Insite had been around," he said.
"And the one thing I noticed right away was I wasn't going from overdose to overdose. I think I needed to see harm reduction work, and that changed my mind."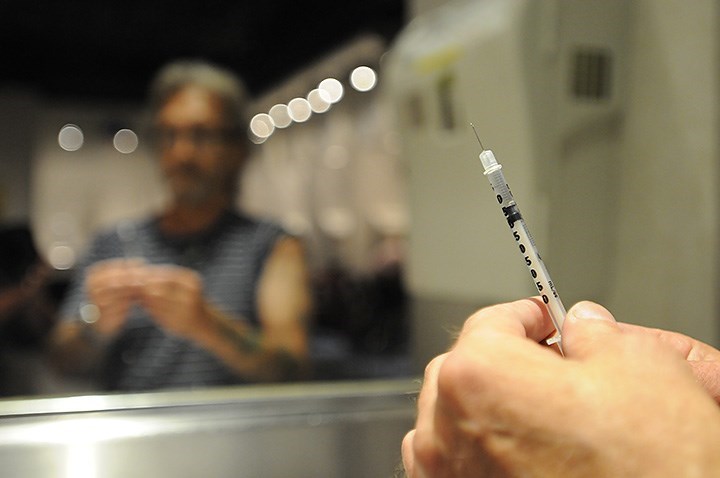 'A good human and a good friend'
In recent months, Supt. Lisa Byrne had been visiting Spearn once every two weeks, if not more. She organized the cycling trip to Spearn's home earlier this month, a moment not lost on her as the executive lead this year for the Cops for Cancer annual bike ride.
"It certainly hits home and reinforces to the team why we do what we do and why we raise funds for cancer," said Byrne, who met Spearn several years ago when they both were seconded to the Combined Forces Special Enforcement Unit of B.C. "His work was his work, but he was a good human and a good friend."
A few months ago, she and Deputy Chief Fiona Wilson spent time with Spearn to write down all his thoughts on addiction, which included providing a safe supply of alternatives to toxic street drugs.
"He was just so adamant that he had more to contribute, despite the fact that he was terminally ill but just wanting to carry on his work and making sure his position was well documented so we could carry it forward," she said.
Spearn was a supporter of the Crosstown Clinic's prescription heroin program in the Downtown Eastside and thought it should be expanded across the province. He also backed Dr. Mark Tyndall's MySafe vending machines, which dispense hydromorphone pills to program participants.
In 2019, he and Dr. Jennie Gill produced a lengthy report for the VPD titled, "A Journey to Hope," which outlines the department's approach to drug addiction and emphasizes support for drug consumption sites such as the ones operated by the Overdose Prevention Society in the Downtown Eastside.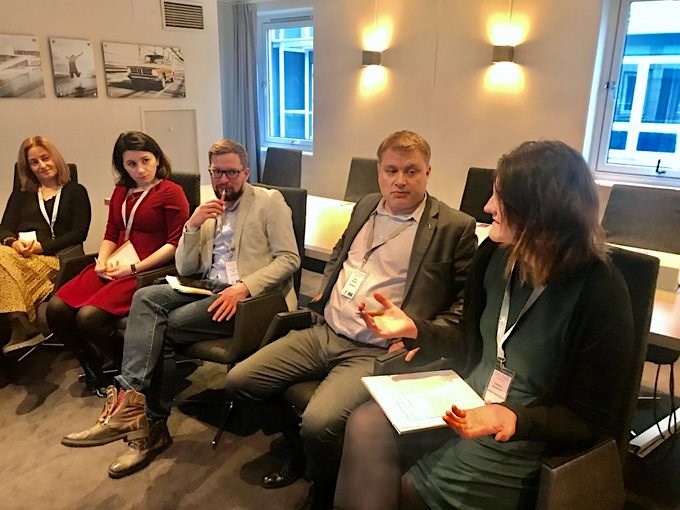 'We loved Bill'
Sarah Blyth, executive director of the society, had appeared on panels with Spearn to discuss solutions to the toxic drug supply, which killed 8,000 people in B.C. in the past five years, with more than 2,200 dying last year, including 524 in Vancouver.
Blyth was shocked to learn Spearn was gone.
"We spend a lot of time going after the police for different things like criminalizing people and things like that, and then there's certain police officers that do a lot of good work, and he was one of them," said Blyth, who regularly takes to Twitter to criticize actions taken by some officers in the Downtown Eastside.
"So it's a sad situation to lose an ally like that. He was one of a kind and we were lucky to have him."
Added Blyth: "We loved Bill, and I wish that everybody was a Bill on the streets."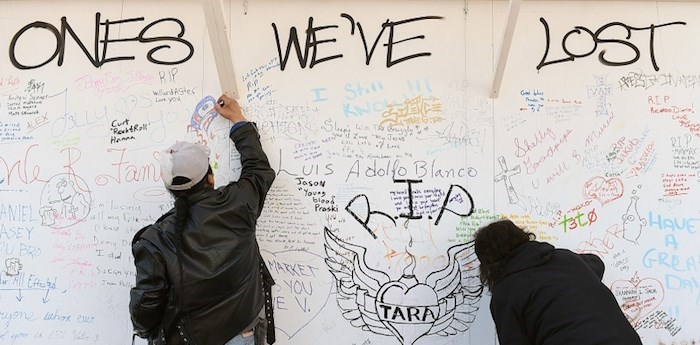 Donald MacPherson, executive director of the Canadian Drug Policy Coalition, recalled his first meeting with Spearn several years ago in a coffee shop across from the former police station on Main Street.
"We had a really wholesome discussion about harm reduction, and where we needed to go," MacPherson said.
"He was really curious as to what my views were on how things might look should we go down a certain path of decriminalization or even legalization. He had that curiosity to try and understand different paradigms because he was very clear that the status quo was not working."
MacPherson described Spearn as an important voice in the Vancouver police department and knows his evidence-based views helped change minds of hardened officers who believed arresting drug users was the only solution to ending overdose deaths.
He pointed out that Spearn was the recipient in 2019 of the H.B Spear Award, an international award given by the U.S.-based Drug Policy Alliance to those involved in law enforcement who have demonstrated a balanced regard for the needs of enforcement and human compassion.
"Which means his voice carried far and wide," said MacPherson, whose relationship with Spearn led to the video interview with the coalition.
"He was very open about the evolution of his thinking. It was always refreshing. I really think the VPD should see that as a win, and should support people exploring those sorts of avenues and make a whole educational program out of it within the department."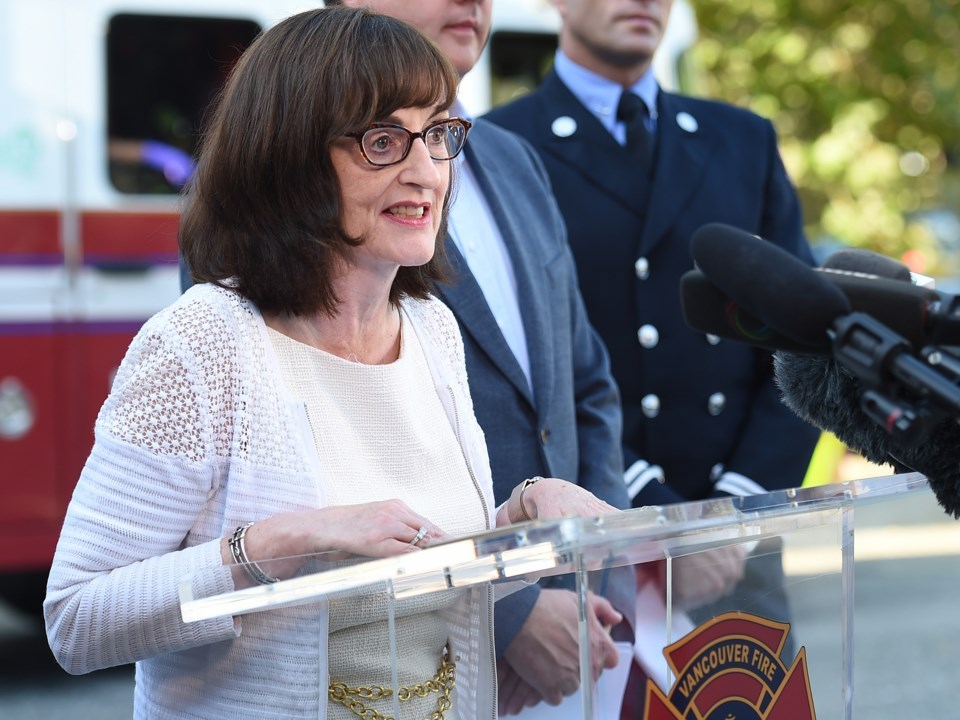 'Knowledgeable but humble'
Dr. Patricia Daly, the chief medical health officer for Vancouver Coastal Health, met frequently with Spearn to discuss the overdose crisis and was "deeply saddened" to learn of his death.
Daly said in an email that Spearn worked tirelessly on the crisis and described him as an "unwavering and passionate advocate for a progressive public health-informed response."
"We appreciated his significant efforts to address substance use as a health issue rather than a criminal justice issue, to destigmatize people who use substances and encourage engagement in care," Daly said.
"He was knowledgeable but humble, and respectful of others, which served him well in his partnerships with other organizations, including VCH public health and the broader community."
'Huge hole in our city'
Mayor Kennedy Stewart said in a text message Wednesday that he sent Spearn a long letter while he was in hospital to thank him for his service to the community and everything he did to help the most marginalized in Vancouver.
"He was front and centre in our work to tackle the overdose crisis," Stewart said. "His passing has left a huge hole in our city."
Since diagnosed in August, Spearn spent some of his time on Twitter, retweeting news about police arrests, drug policy and thanking the various people who sent him well wishes and gifts, including commemorative "challenge coins" from agencies such as the Israel Police.
His last series of tweets occurred March 2, the day he had the visit from Serr, Byrne and 13 other officers, who presented Spearn with a signed cycling jersey and another coin for his collection.
It was the last time Serr saw his friend.
"I communicated with him throughout this, like many people did," he said, noting Spearn's wit was present on that day.
"I never once heard Bill ever feel sorry for himself. I never heard Bill say, 'Why me?' I never heard him whine about anything. Which, you know, is not an easy thing to do. That man had a lot of character. He died with dignity."
@Howellings