Take a break from the news cycle and help us celebrate the things we covered this week that are making Vancouver Awesome with a capital "A."
February 23 – March 1, 2019
1. This week on the Vancouver Is Awesome Podcast, we're joined by Elizabeth "Liz" Rose, who at 26 years old became the youngest Canadian to reach the peak of the Seven Summits – the highest mountains on each of the seven continents. And, because she's not a total millennial slacker, she wrote a memoir about her journeys, too.
2. Five free walking tours that will teach you about Vancouver's heritage.
3. Vancouverites take home Oscar for visual effects work on "First Man".
4. Feast on eats at this weekend's Japan Food Fair.
5. Win a Google Pixel 3 valued at $749 courtesy of The Mobile Base in Gastown #sponsored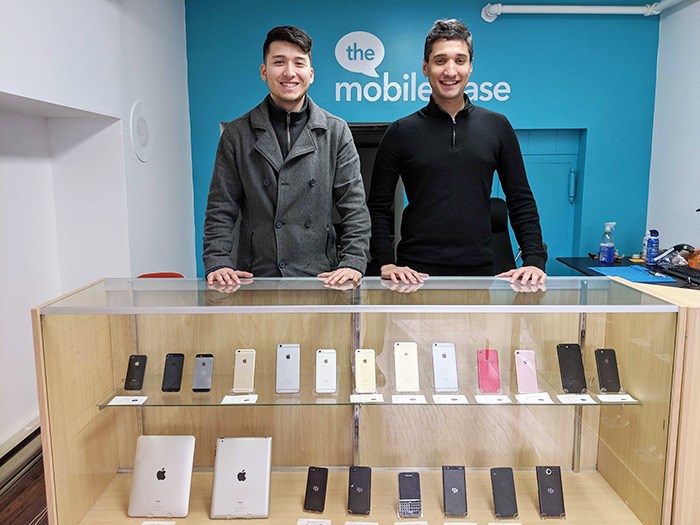 6. Surround yourself with over 250,000 cherry blossoms at this epic free art installation.
7. These are the best places to get Chinese food in Metro Vancouver right now.
8. You can get a salted egg yolk Timbit at Tim Hortons…in Shanghai.
9. The Weather Network released its spring 2019 forecast for B.C.
10. How this North Vancouver brickmaster may make his LEGO dreams come true.
11. 19 awesome Vancouver food events to check out this March.
12. Canada ranked #1 LGBT-friendly travel destination in the world.
13. Vancouver Art Gallery to host interactive art-making spring break adventure.
14. An epic ukulele festival takes place in Vancouver next month.
15. The world's most beautiful duck has learned to pose for admirers at Burnaby Lake.
16. Canada's largest LEGO convention will be in Metro Vancouver this spring.
17. Here comes the sun: Vancouver forecast calling for a week of straight sunshine.
18. Seth Rogen spotted at popular old-school Vancouver Italian restaurant.
19. This fire-breathing dragon is coming to Burnaby, and you need to be there.
20. Get ready for the return of the epic Richmond Night Market.
21. Nine years ago, Canada got its Golden Goal in Vancouver.
22. Here are the top 10 cheapest places to travel to from Vancouver this spring break.
23. 8 winning books about board games you'll want to check out, mate.
24. Kids join forces to rescue eight-year-old boy dangling from chairlift at Grouse.
25. Vancouver Cherry Blossom Festival announces spring 2019 lineup.
26. British nautical maps from century ago help B.C. researchers chart kelp beds.
27. Time travel to Vancouver in 1958 via this sweet but cringe-y British newsreel.
THANKS FOR BEING AWESOME!