Summer is winding down, and before we know it, September will be here.
Can't believe it? Neither can we!
If you haven't yet had a chance to take a break and get away over these past few months, don't stress! It's not too late to take advantage of your vacation days. In fact, there are many benefits to vacationing in the late summer and early fall, from smaller crowds to better rates.
Here in B.C., you don't have to go very far to enjoy a local vacation that feels like you're on a trip around the globe. Victoria's Oak Bay Beach Hotel, located just a short ferry ride away from Vancouver, is only a short walk to Oak Bay Village and a 10 minute drive to downtown Victoria.
Named Canada's #1 Hotel by Condé Nast Traveler, Oak Bay Beach Hotel will make you feel like you're halfway across the world with the seaside resort's picturesque location and internationally-inspired onsite amenities, all while experiencing quintessentially West Coast living.
Heated outdoor pools on the ocean's edge
A highlight of Oak Bay Beach Hotel, the resort's heated outdoor mineral pools are situated right on the edge of the Salish Sea, providing that Scandinavian spa experience while overlooking the spectacular Pacific Ocean.
Open year-round in all seasons, the three heated mineral pools are exclusive for overnight hotel guests and Boathouse Spa guests. As Victoria's only licensed oceanfront pool deck, there are many other pool amenities available, including assigned lounge chairs, bottled water and towel service, and access to the Boathouse Kitchen & Bar for signature cocktails and freshly-baked pastries.
A day at the spa
As Victoria's only oceanfront spa, the world-class Boathouse Spa has a selection of holistic treatments and therapies to rejuvenate the mind, body, and soul, from full body massages to a eucalyptus-infused steam room.
Much like the heated mineral pools, the award-winning spa at Oak Bay Beach Hotel is similar to the Scandinavian spa treatment with West Coast flair and set against the surrounding natural backdrop of the ocean.
Handcrafted Neapolitan-style pizza
Indulge in the culinary delights, and outdoor patio setting, of FARO Handcrafted Pizza and Tasting Room.
Made in a woodstone pizza oven for added authenticity, the delicious, Neapolitan-style pizzas will have you questioning whether these pies were imported directly from Naples in Italy or baked in-house (hint: it's the latter).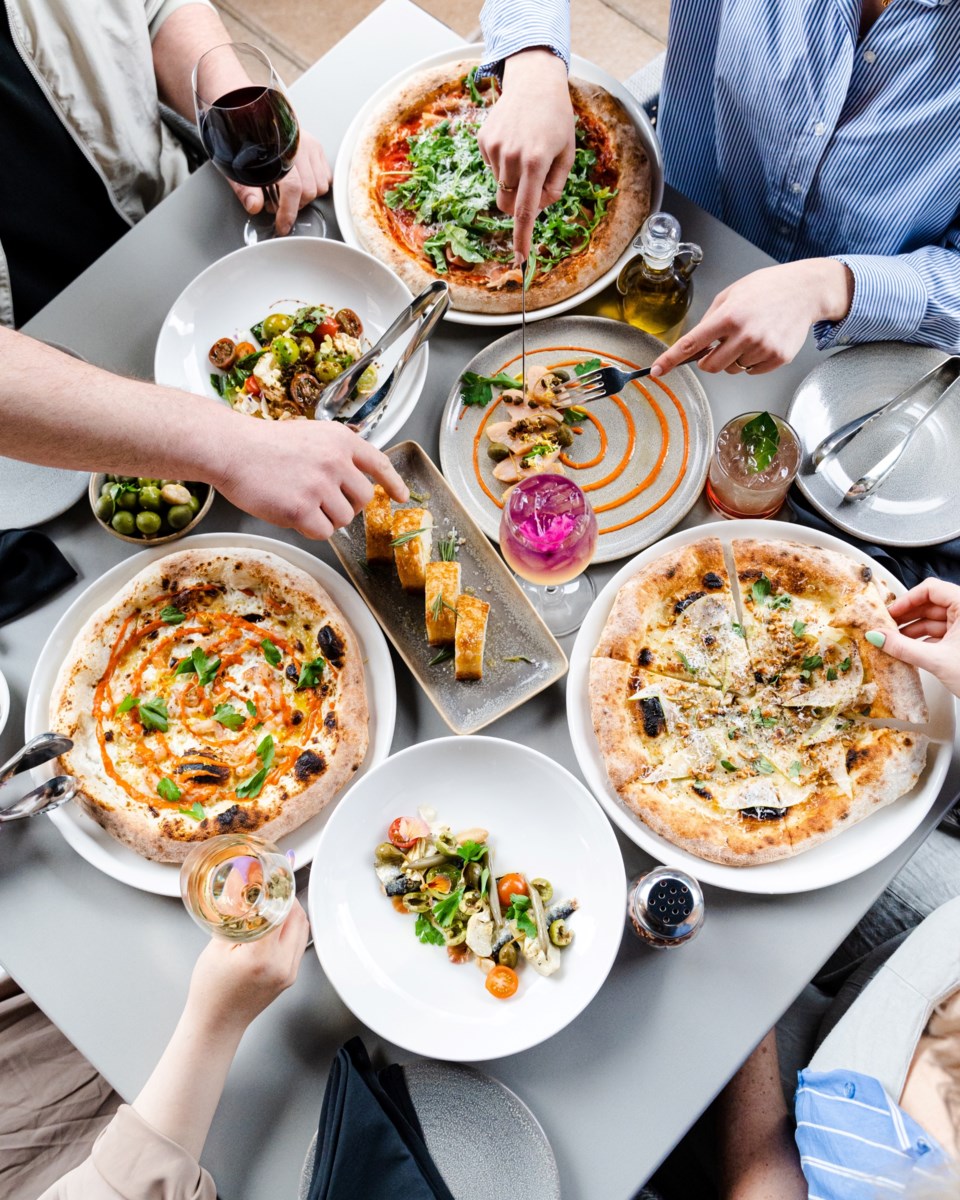 Victoria's first neighbourhood pub
Founded back in 1954, The Snug Pub is an iconic Victoria establishment in its own right.
The pub's welcoming and laid-back atmosphere, with comfort food classics and brews on tap, will have you feeling like you've wandered into an English watering hole, while the local-inspired menu and outstanding oceanfront patio will remind you that you're right at home.
A fine dining experience
For a Parisian-esque, Michelin stars-like dining experience, feast your appetite on three-course fine dining at The Dining Room.
Featuring the best of the Pacific Northwest, this intimate spot's refined and approachable menu showcases the season's best locally-sourced ingredients, with pairings of local and international wines. As the French say, bon appetit!
Oceanfront guest rooms with spa-inspired bathrooms
Wake up to breathtaking views of the Salish Sea and fall asleep to the waves of the ocean with an overnight stay at one of Oak Bay Beach Hotel's luxurious 100 seaside guest rooms.
A blend of style and comfort, each bedroom is paired with spa-inspired bathrooms, complete with soaker tubs, rain showers, and heated floors, to present each guest with their own personal paradise during their stay.
B.C. residents can enjoy the best rates of the season by booking a West Coast staycation with the B.C. Residents Rate. Start planning your fall escape today!