The community of Gibsons on the south end of B.C.'s rugged and charming Sunshine Coast is small, but you'll eat mighty well while you're there.
Located just a few minutes' drive from the BC Ferries terminal in Langdale - itself just a 40-minute ferry trip from Horseshoe Bay on the Lower Mainland - Gibsons is a postcard-perfect town with a rich history - not to mention a bit of enduring TV fame thanks to CBC's iconic The Beachcombers.
The town's core stretches from the seawall stroll and pier lined with boats up the hill and is packed with shops, galleries, and all sorts of great places for a coffee, treat, or meal. Beyond the centre of Gibsons, however, you'll find all sorts of culinary gems. Venture down the roads and you'll find a food truck slinging wicked good hot breakfasts on the edge of a farm (and across the street from a local's driveway pie stand) or a young cidery with Vancouver roots.
No matter which direction you wander in this town on Howe Sound, there is something for every appetite - and much of it is tied so deeply to the land and sea of the area. Here's your guide to the best food and drink in Gibsons.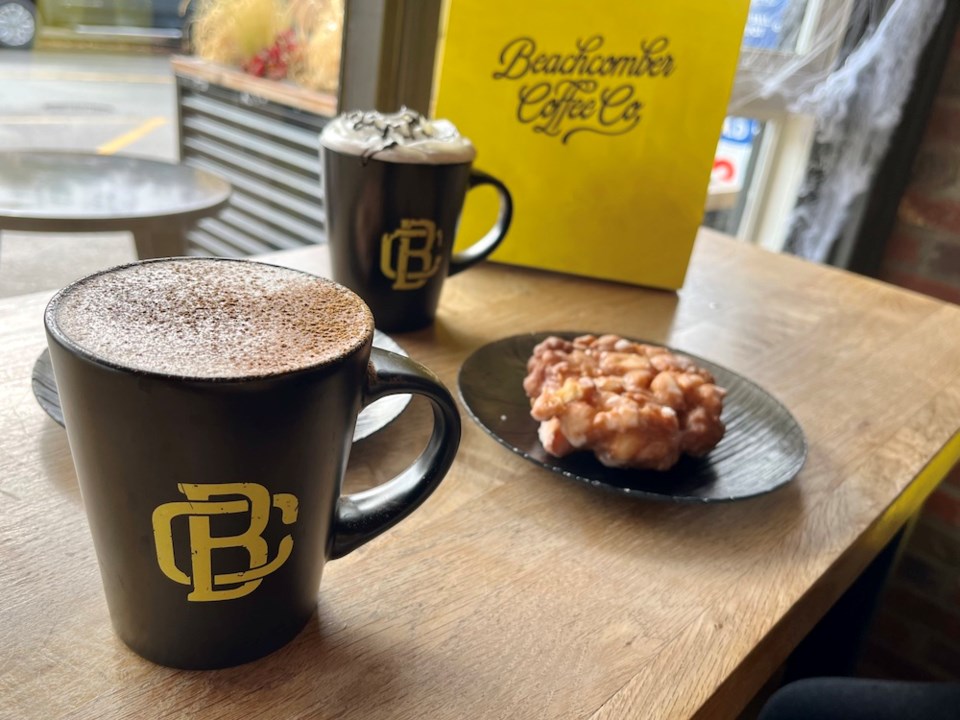 Sunshine Coast native Martin DesRosiers started his coffee roasting company in 2015, founded on not only his love of the brew but also a passion for bringing a hand-crafted, high-quality product to the marketplace. Beachcomber Coffee has practically become synonymous with Gibsons and "Sunshine Coast vibes" echoed in the coffee company's merch. At their cafe on Gower Point Road you'll find a cozy space with great coffee and espresso drinks and all sorts of delicious treats, like donuts and pastries. Whether you're just in need of a great cup of coffee or somewhere to pick up nice local merch, Beachcomber is an absolute must-visit in Gibsons. Be sure to grab some beans to go, too, for a taste of the Sunshine Coast in your cup at home.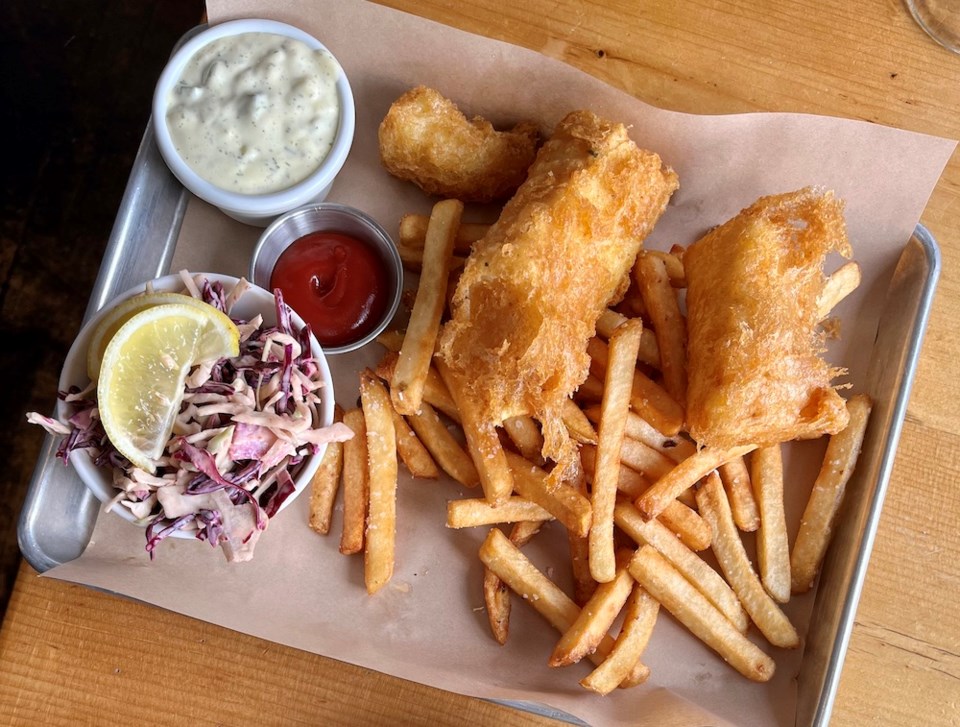 Beverly Hills, 90210 had the Peach Pit, Saved By The Bell had The Max, and The Beachcombers had Molly's Reach. But the only hangout to go from the small screen to real life restaurant is Molly's Reach, and a fairly recent revamp of the waterfront eatery means you'll find a welcoming space with elevated diner-style classics. If you get anything while you're here, it's got to be the fish & chips - they're probably the best I've ever had, but I'm told the burger here is also fantastic.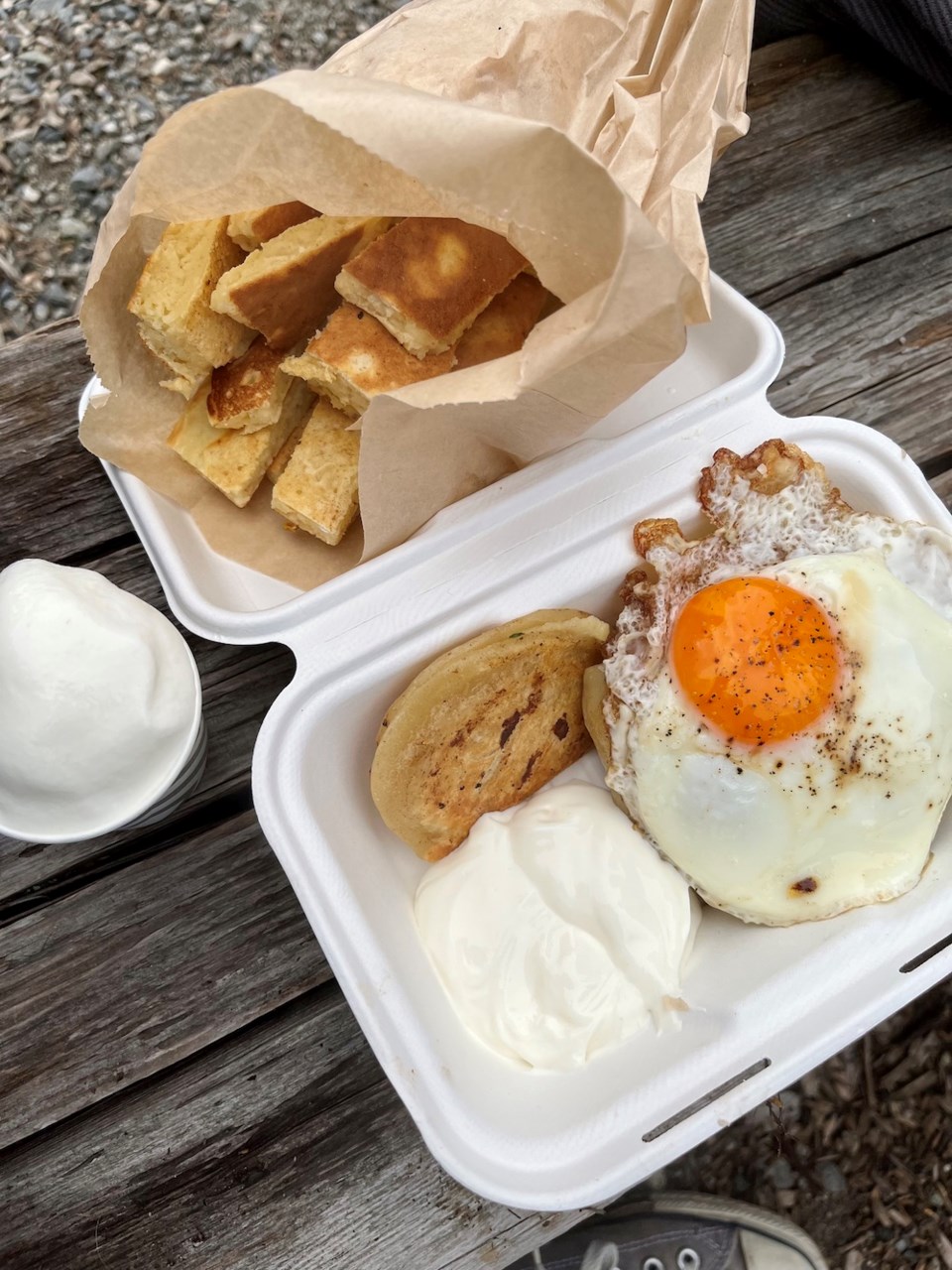 It might be so chilly that your breath fogs the air around your face, but it won't matter when you are standing at The Shortcut, a roadside food stand that dishes up all-day breakfast and lunch fare. The scent of bacon wafts through the air and the open-air "kitchen" is like a stage where you can watch your massive pancake bubble up before it's flipped and turned into finger-size wedges (aka Pancake Fries) for plunging in an addictive cinnamon syrup whip dip. They're cooking up breakfast wraps and sandwiches, as well as platters of pierogies from local purveyor Mamma Musey, loaded poutines, and a lunch menu focused on more hand-helds like burgers and sandwiches.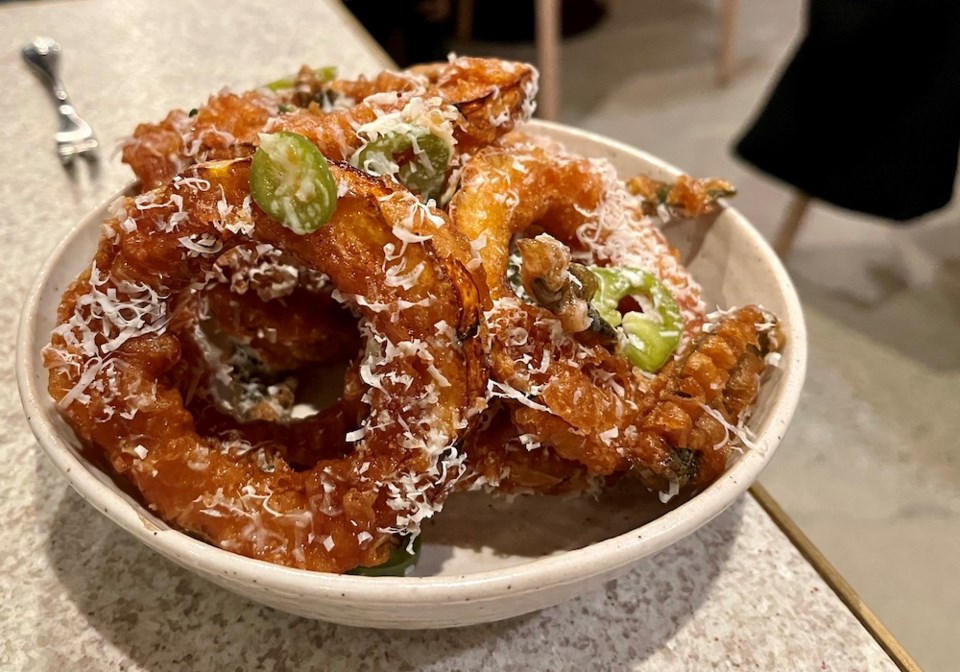 Brassica is the new kid on the block that's been steadily building a reputation as a go-to for seasonally-driven fare since they launched a pop-up operation in Gibsons. Now settled into a new home (alongside Coho Commissary), Brassica is up and running for lunch and dinner with an all-star culinary crew, each of whom spent time working in top Vancouver restaurants. Head Chef Jack Chen and Pastry Chef Hilary Prince are joined by General Manager Rhian Charette, and the result is a lively spot where the focal point is the powerful ways through which great food fuels community. The menu changes based on ingredient availability, but you will always see gorgeous local produce, whimsical baked creations, and approachable dishes that give familiar flavours and ingredients a little extra boost of excitement. Ideal for sharing, the dishes on the Brassica menu may span from crispy-sweet delicata squash tempura to a soulful bolognese with casarecce.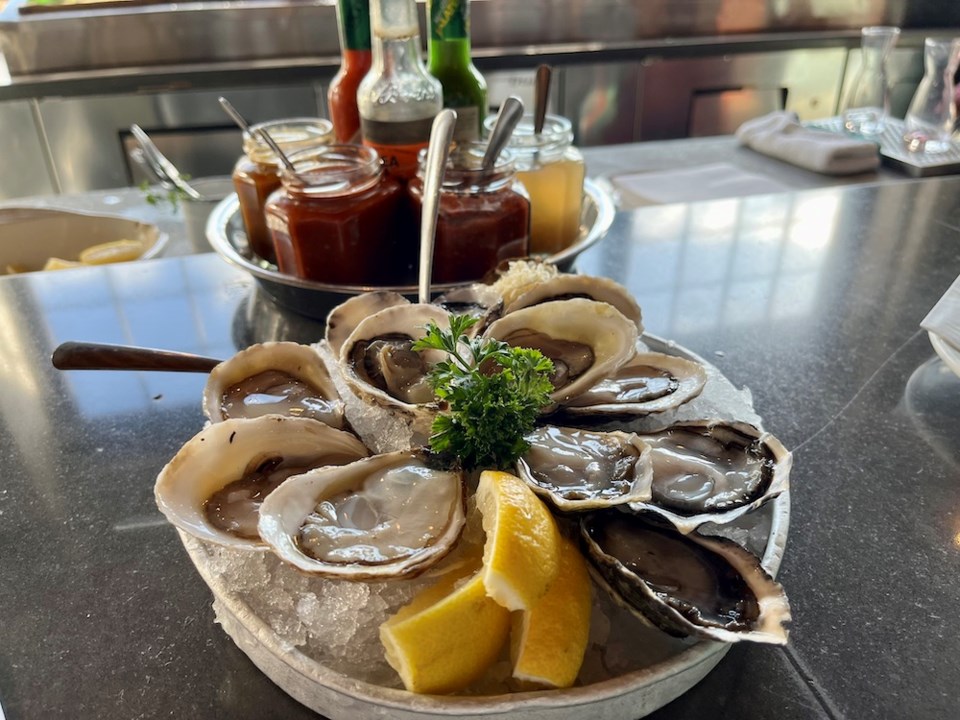 There are fewer more quintessential seaside town dining experiences than slurping back ice cold oysters with drinks and waterfront view. That's what you'll get at Smitty's Oyster House, a Gibsons staple for laid-back vibes, great seafood, and plenty to drink. While Vancouverites may recognize the restaurant from its second outpost in the city, there's nothing quite like the original, which is set up in a former marine repair shop in picturesque Gibsons Harbour. If you're lucky enough to get a seat at the bar you can watch the shuckers at work, or, in warmer months, you can sit at the communal outdoor table and watch the harbour in action.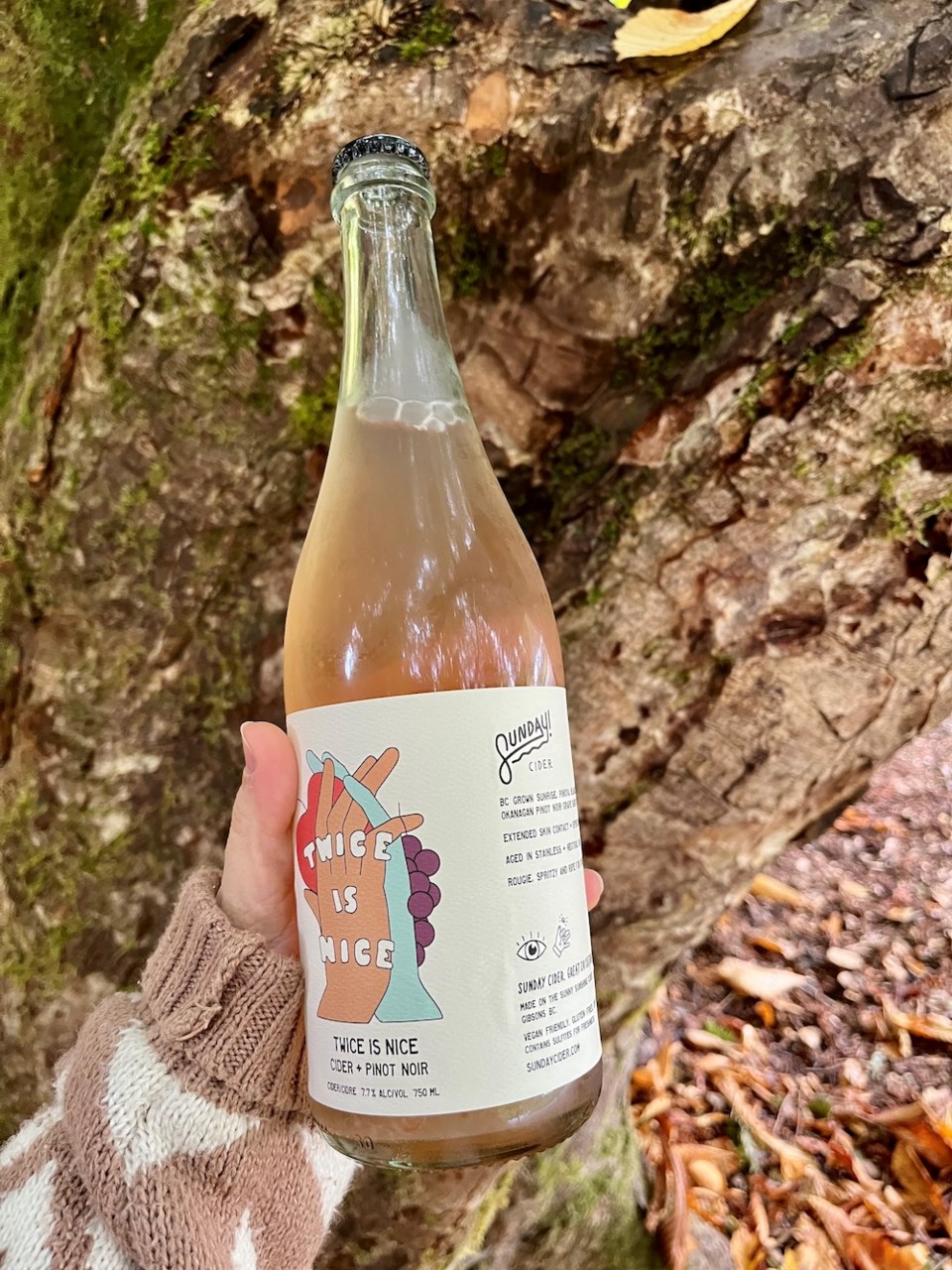 It doesn't have to be Sunday - or even summer - for you to turn off the main road and down the driveway to Sunday Cider's operations. This small-batch cider is full of big ambitions - namely to make craft cider a go-to staple at the table the way we readily do with wine and beer. Sourcing the bulk of its fruit from the Okanagan - reinforced with some ingredients they've grown on their upstart Gibsons farm property - Sunday Cider's cidermaker Clinton McDougall oversees an impressive operation of turning heirloom B.C. fruit into a range of ciders that bring the funk - or the mellow sweet - to the sips. With ciders available by the bottle or can, Sunday Cider's offerings evolve with the season and reflect the nuances of taste that comes from variable growing and fermenting conditions (yes, they ferment in big tanks outdoors right there on the property). That means you can come back time and time again to try something different, and definitely unique.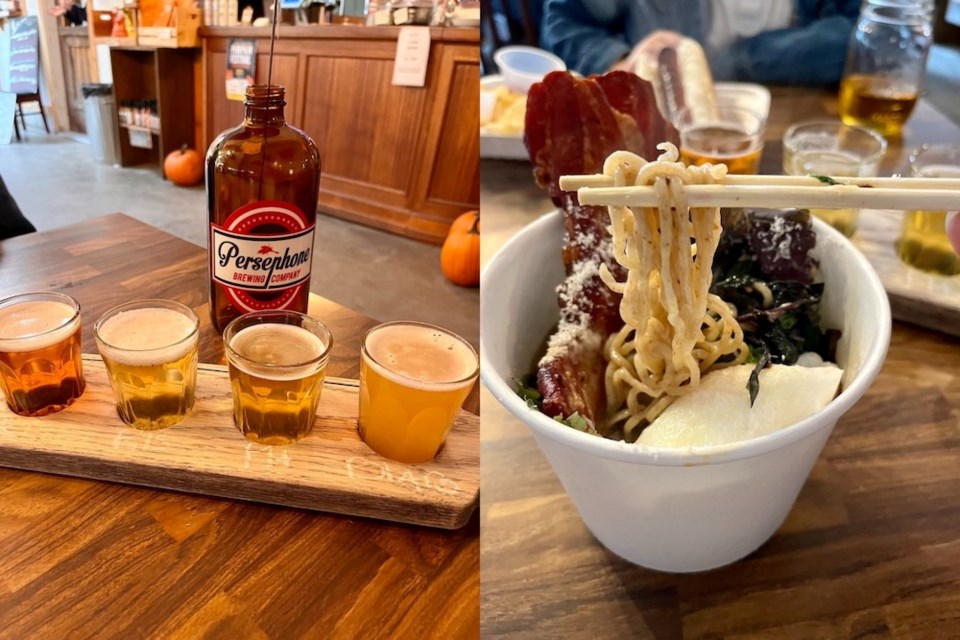 Persephone is a farm brewery with an impressive operation - and great brews. You can meander the property to check out how the brewery integrates the land and its functions into its whole undertaking and then grab a flight or pint and settle in at a table in the taproom or on the patio. Persephone easily incentives sticking around at their place for a while; they have live music, a room stocked with games and toys, play areas for kids, and visiting food ventures. Oh..Miso!! regularly pop-up at the Persephone kitchen with their hand-pulled noodles. The roaming restaurant does things like a "brunch" ramen, loaded with egg, roasted potatoes, and thick-cut bacon with greens and snappy noodles, and juicy hot dogs for the kiddos. Be warned, though, these eats are super popular and only available while supplies last, so don't put off getting your noodle order in.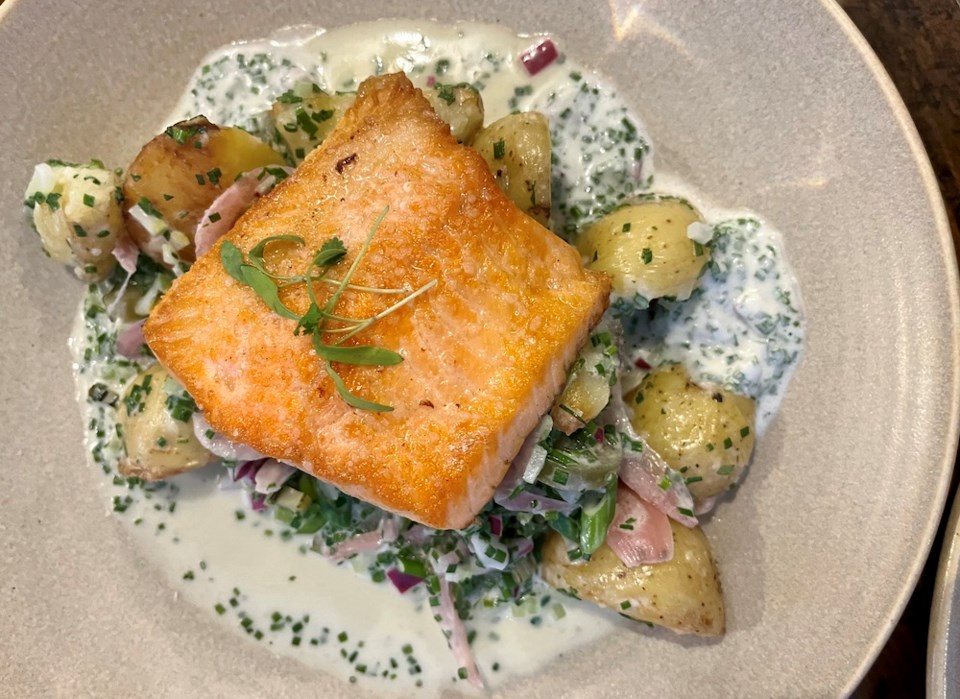 Slip into this cozy cottage with a killer view for brunch by day and bistro dinners by night. In the evening hours, Drift is a comfy getaway, perched on the hill, with plates of tantalizing French-style fare ideal for sharing. Drift's co-owner is Tim Bedford, who also happens to co-own another Gibsons spot, Molly's Reach, and who previously spent time as the Executive Chef at the Vancouver Aquarium. The Drift menu is built on fresh, local ingredients in simple yet elegant preparations; if you are wise enough to save room for dessert you might see something like the "Crispy Meringue" which turns everyone's favourite lemon pie on its end with tart curd, whipped cream, berries and shards of sweet meringue for a sweet finish to a lovely meal.
Any food lover will have to make a stop at the Gibsons Public Market. It's compact but does a great job of featuring local vendors that cover a lot of key territory when it comes to good eats. Here you can stock up on fresh bread and pastries, seafood, cheese, and produce, as well as zero-waste bulk foods. Upstairs in what doubles as a community gathering space you'll find Emelle's, a catering outfit that also runs a tandem operation in Vancouver. On the Sunshine Coast, Emelle's is a must-try spot for their gorgeous breakfast dishes using locally-sourced produce served in a bright and airy space. Their roasted veggie hash is a guaranteed great start to your day in Gibsons (though you'd do well with the build-your-own omelette option, too). Come lunchtime, they shift over to burgers, salads, and bowls for a fresh midday bite.
Thanks to Sunshine CoastTourism and their partners for providing support for this story. All opinions and inclusions are those of the author and were not guided or influenced in any way. No business or representative was granted any previews of the story prior to publication.