Not all roads lead to Penticton, but the Okanagan city's location makes it a prime stopping point.
Situated between Okanagan Lake to the north and Skaha Lake to the south, Penticton is a rare zone in the region that isn't either on the eastern or western lakeshore. Known for having an abundance of options for outdoor recreation - including hiking, biking, boating, and river-floating - and being a hub of wine country, Penticton is often a vacation destination on its own. (Hey, it's even a top spot for craft brewing in B.C.)
But if your travels find you just spending a day or a few hours in Penticton, there are a few great places to stop by for a coffee, some playtime, and a little shopping if you don't have a lot of time.
Here are some perfect Penticton pit stops for your Okanagan road trip travels.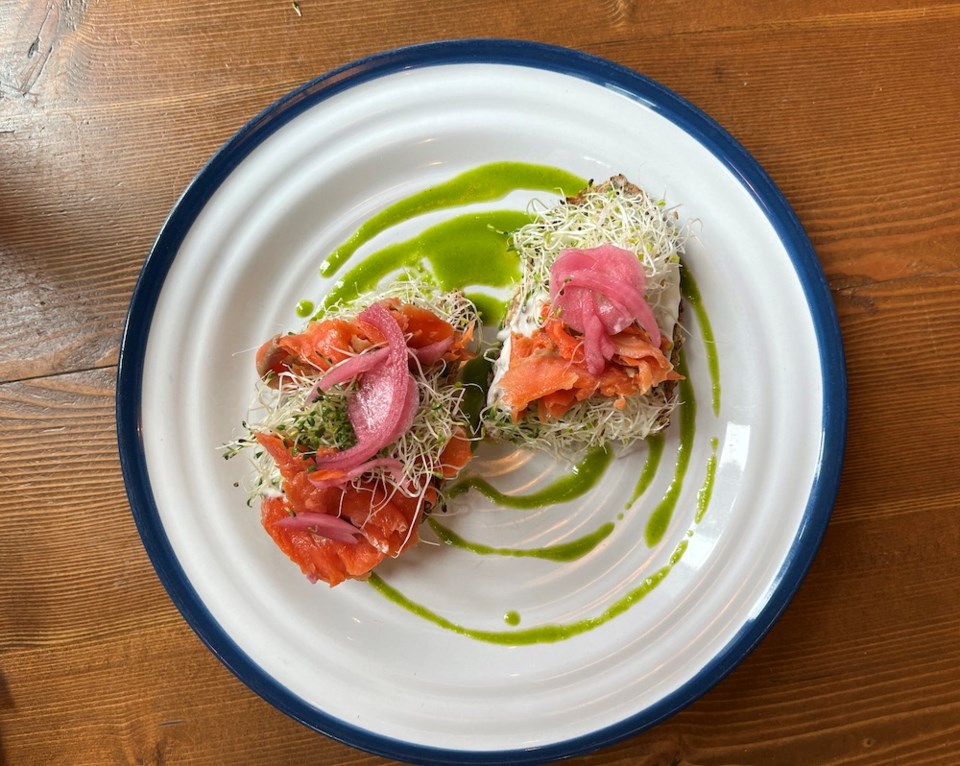 It's clear why Wayne & Freda has swiftly become the place to go for coffee and cafe fare in Penticton since its 2019 launch. Named for the owners' grandparents, the airy, spacious cafe is a massive draw, known for its coffee drinks, smoothies, and light bites like pastries, toasts, sandwiches and bowls. There's an undeniable emphasis on local products and modern aesthetics here, all delivered with welcoming charm. If you time it right, as I did, you might be looking at the small line drawings on the walls inspired by Dirty Dancing at exactly the moment you realize the string of songs the cafe is playing come from the movie's two soundtracks. And then you'll sit down to have a terrific drink with a beautiful smoked salmon toast, and everything about Wayne & Freda makes perfect sense.
Address: 249 Westminster Ave W #105, Penticton
Penticton's Main Street is home to a number of businesses, and you'll want to allocate your shopping time accordingly. However, you'll for sure want to bookmark The Book Shop, a 5,000-square-foot longstanding used book retailer that's packed to the gills with a staggering selection of tomes on any and all subjects. Take deep breaths in of that beautiful used book smell, and get ready to browse the stacks, which often spill over from loaded shelves to boxes on the floor.
Address: 242 Main St, Penticton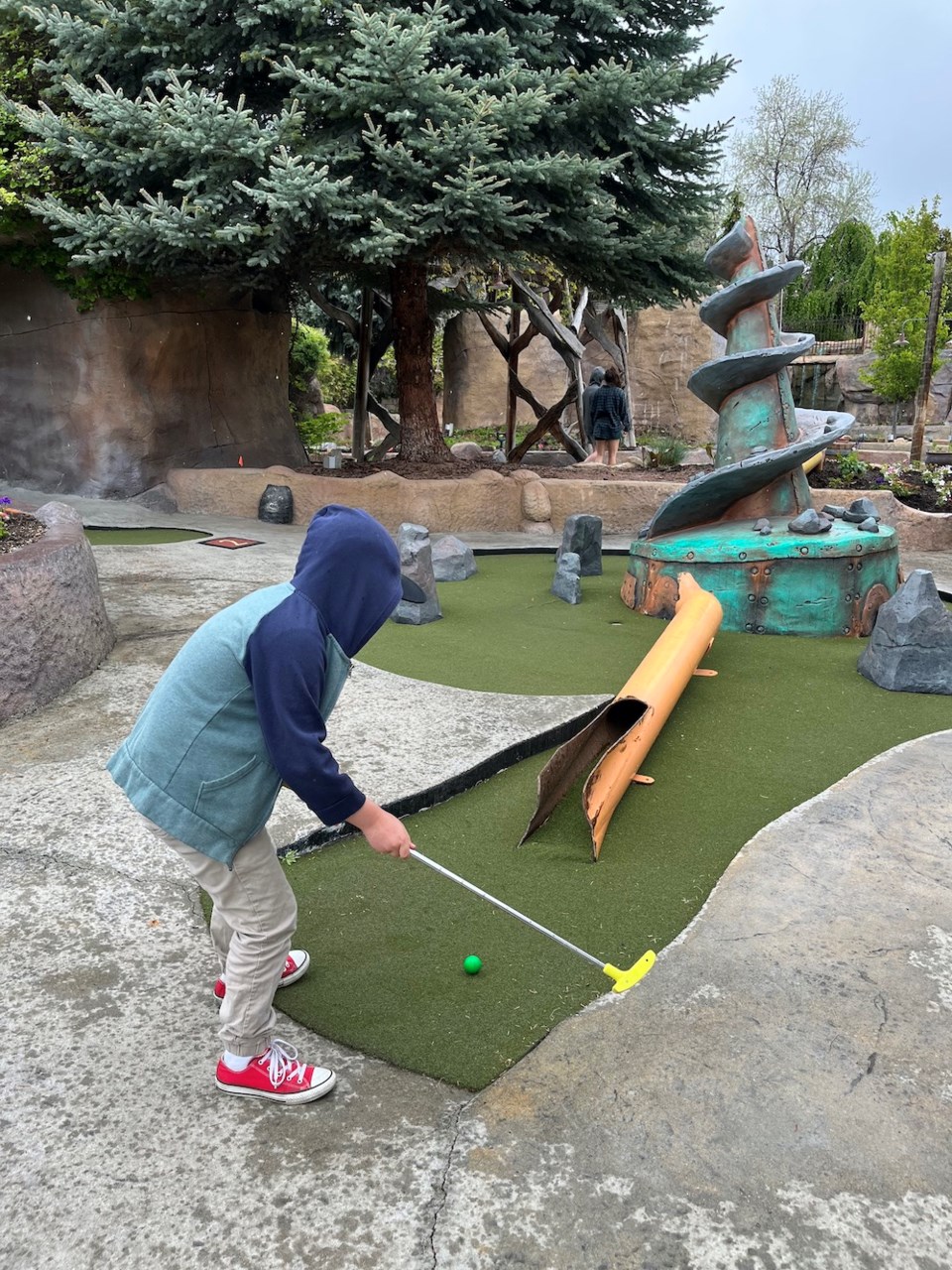 Need to stretch your legs and appease a nine-year-old begging to play mini-golf? (Sorry, that was very specifically about me and my family.) If you're in search of a little easygoing fun for the grown-ups and kids, the lakeside LocoLanding is ideal. Open daily from late May to early September, the venue features all sorts of fun outdoor activities like bumper boats, a ropes course, and a climbing wall. It's also home to a unique bungee cord attraction for kids, as well as a great place for a challenging round of mini-golf. (Please let me know if you can figure out the trick to landing the 18th hole!)
Address: 75 Riverside Dr, Penticton
Down on the lakeshore, you'll spy a sternwheeler on the water, as well as a few other structures worth taking a gander at. This local museum operation offers a glimpse at Penticton's boating past, including going aboard the 1914 S.S. Sicamous, and checking out the tugs in the park.
Address: 1099 Lakeshore Dr W, Penticton
Where to stop for ice cream: Cherry on Top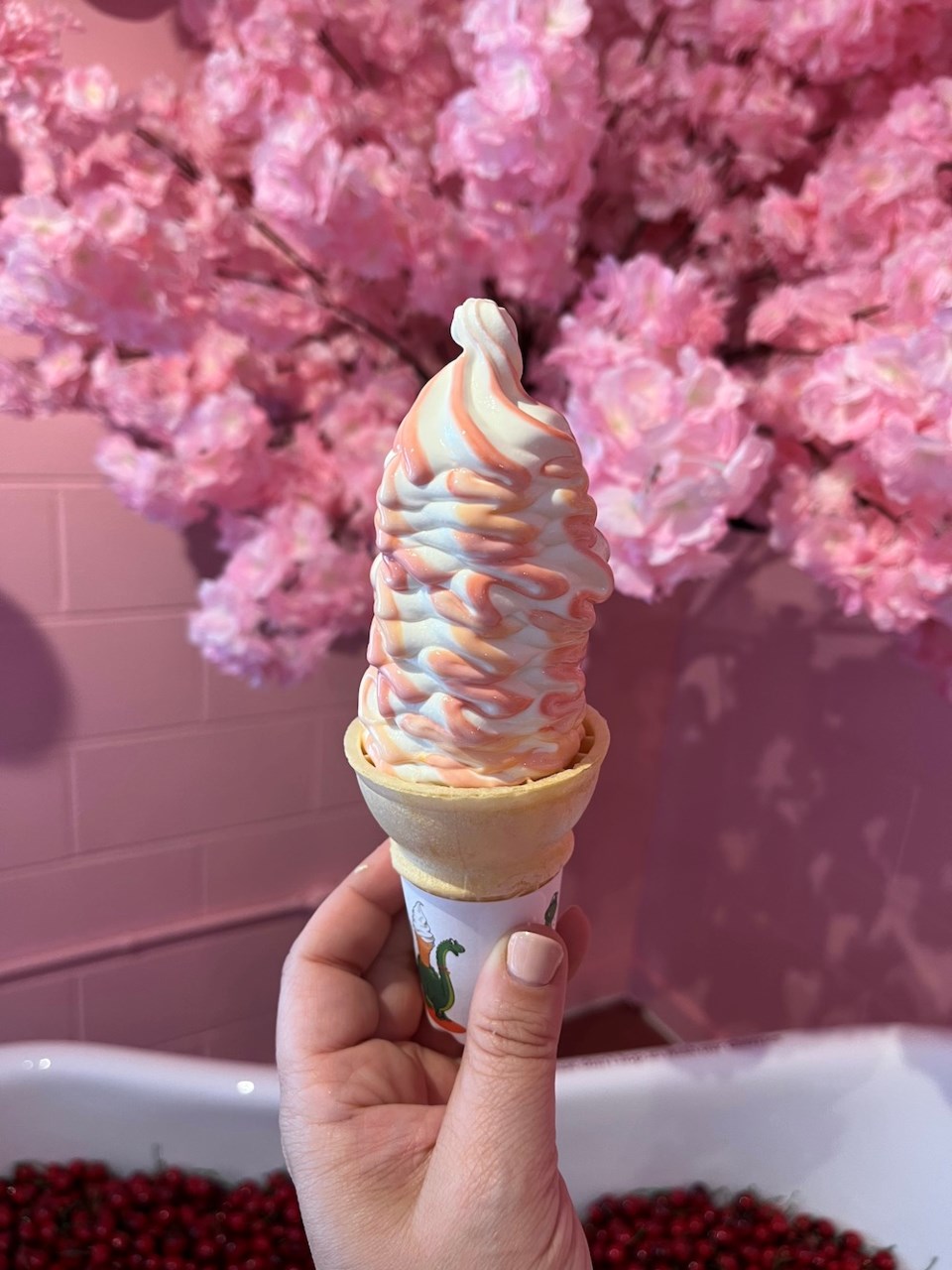 Tickleberry's might be the Okanagan's most famous ice cream shop, but Penticton use to have "the Peach." Recently the beloved ice cream spot rebranded as the Cherry on Top sundae shop, and on Lakeshore Drive you'll find this Instagram-friendly spot for over-the-top shakes and soft serve creations. You can even get ribbons of flavours swirled into your vanilla soft serve or a classic screamer if you're looking for something a little simpler. If you're looking for a good old scoop shop experience you won't have to go far; Lickity Splitz is more than "right next door" it basically splits the space with Cherry on Top.
Address: 1028 Lakeshore Dr, Penticton