Vancouverites hoping to score an all-inclusive escape to paradise on the cheap can browse through hundreds of discounted packages right now.
Sunwing is offering massive discounts on its holiday packages as part of its Black Friday sale from now through Nov. 27 for travel until April 30, 2023, to multiple popular sun destinations.
The deals include Vancouver flights to numerous cities in the Caribbean, the Dominican Republic, Cuba, and Mexico. Most of the packages include accommodation, return flights from Vancouver International Airport (YVR), unlimited drinks and food, and transfers to and from the airport.
You can simply enter Vancouver as the departure city to browse through various destinations and preferred dates to see which ones offer better deals. Most of the packages have been discounted by over 30 per cent but a couple are over 40 per cent off.
With the discounts, many packages are over $500 less per person for week-long stays in places like Puerto Vallarta and Cancun in Mexico at four and five-star properties.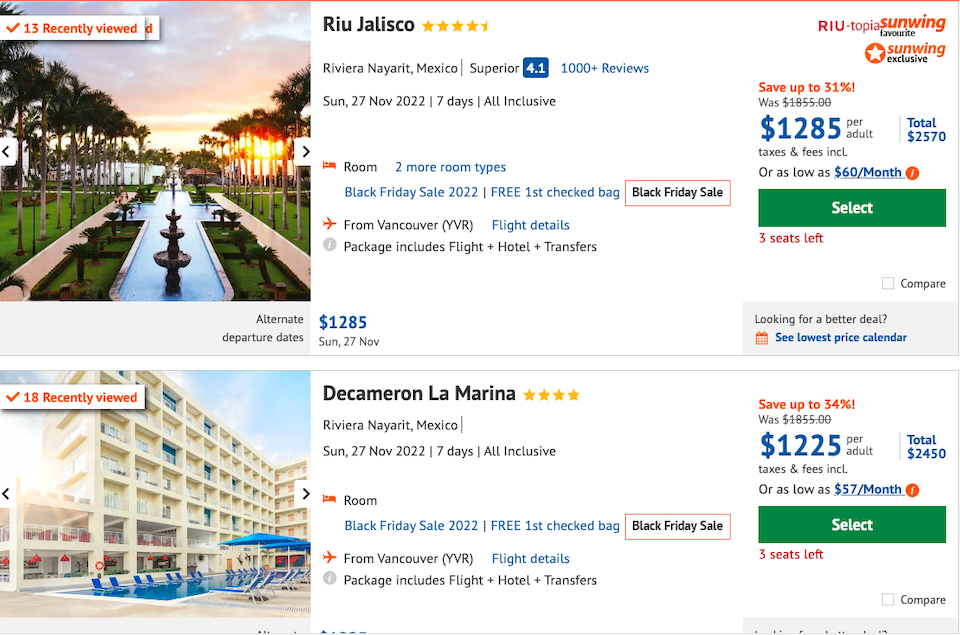 You can also check out Black Friday flight deals with Air Canada, WestJet, and Lynx Air as well as cruise deals that visit Vancouver with our sale guide.