Are you currently sunbathing in the Hollywood Hills?
If you are, there are plenty of Vancouverites who would probably like to trade places with you (the storms keep coming and the temperatures are dropping overnight).
But if you are looking to fly into Vancouver International Airport (YVR), the deals out of Los Angeles International Airport (LAX) are staggeringly low, even for flights departing this November.
Flair Airlines is currently offering several one-way, direct flights from LAX to YVR for only $55.10 including taxes and fees.

Flights going in the opposite direction, from YVR to LAX, are drastically higher at the moment. In the new year, however, prices drop down to only $99 including taxes and fees.
So, if you're looking to fly to Los Angeles next year, now is the time to book. The total cost of a return ticket will cost just over $150 including taxes and fees since the flight back from LAX is half that of the flight heading down.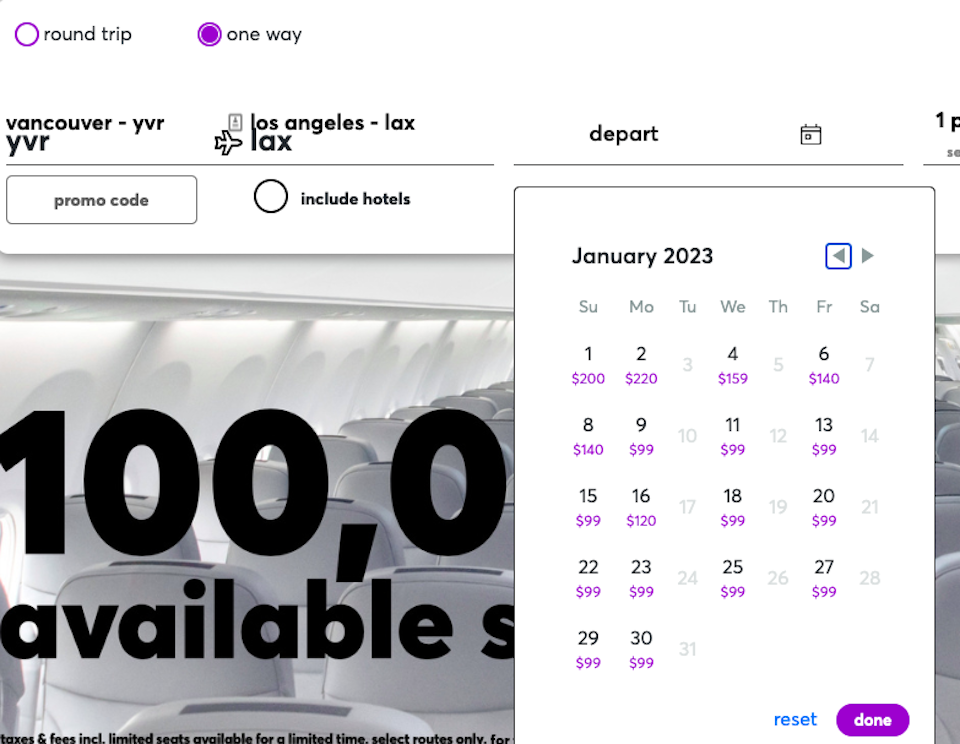 Earlier this October, Flair Airlines announced that it was offering 100,000 seats for $49 or less for a limited time. The seat sale applies to numerous routes for cities across the country.
The Canadian discount carrier has not sold out of its jaw-dropping selection of cheap flights across the country, with flights out of Vancouver International Airport (YVR) starting at just $13.
Keep in mind, however, that you must pay extra for bags with Flair Airlines. You can take a personal item but any extra baggage will cost you.
You may also want to consider that numerous people have had flights cancelled by the low-cost carrier in 2022. While last-minute flight cancellations have improved, this is still a risk.
Find out more information about the sale with Flair Airlines.