***Update as of Tuesday, June 6 at 11:30 a.m.: The lowest price package is no longer available but you can get a week-long stay for $767 that departs a couple of days later on June 17 staying at the Blue Pepper Beds Sayulita.**
Locals looking to escape to paradise on the cheap have an ultra-low-cost option that includes accommodation and flights.
Swoop, WestJet's discount carrier, offers discounts on package deals with accommodation out of Abbotsford International Airport (YXX) to Edmonton, Winnipeg, and Toronto, among other Canadian cities.
It also offers getaways to Los Cabos and Puerto Vallarta in Mexico.
With the accommodation search powered by Expedia, booking the hotel with the flight saves travellers up to 50 per cent off the cost of their hotel.
Travellers looking to sunbathe in Mexico can take advantage of an offer for less than $100 per day per person right now. There are several trips departing Abbotsford on June 15 and returning a week later on June 22 for under $700 including all taxes and fees. That's for the flight and accommodation.
For example, a trip on these dates that includes 7 nights at the Bungalows Princess costs $571 per person, including all taxes and fees. There are also several other properties available that only cost slightly more on the same travel dates.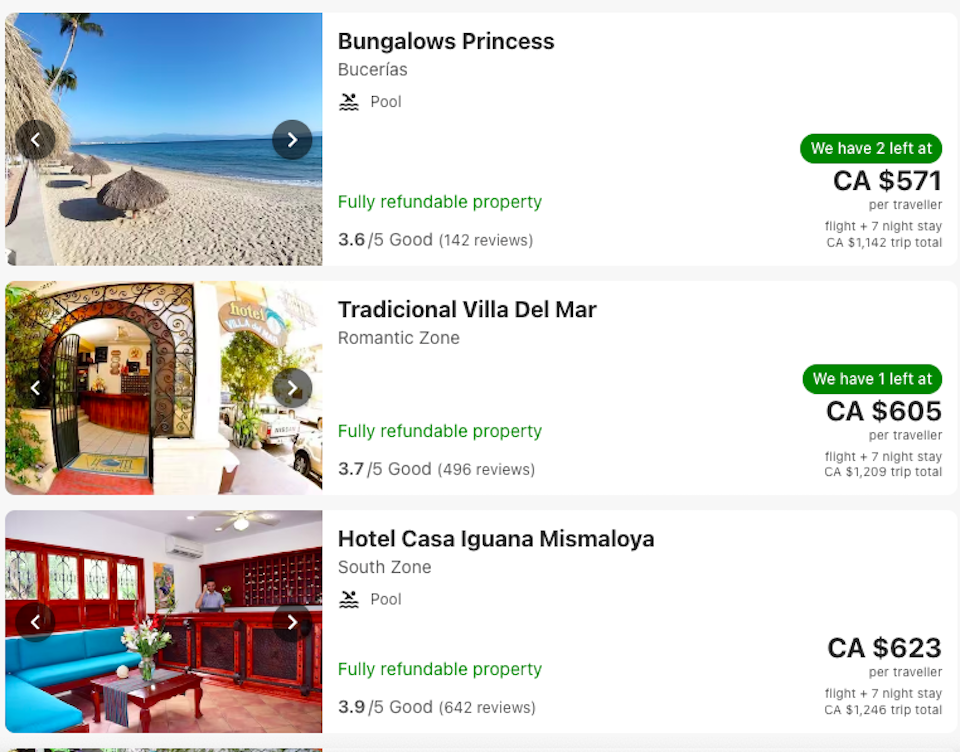 All the packages include direct, return airfare from Abbotsford to Puerto Vallarta. Some of them are also "all-inclusive," meaning you don't have to pay for food or drinks. However, most packages only include accommodation.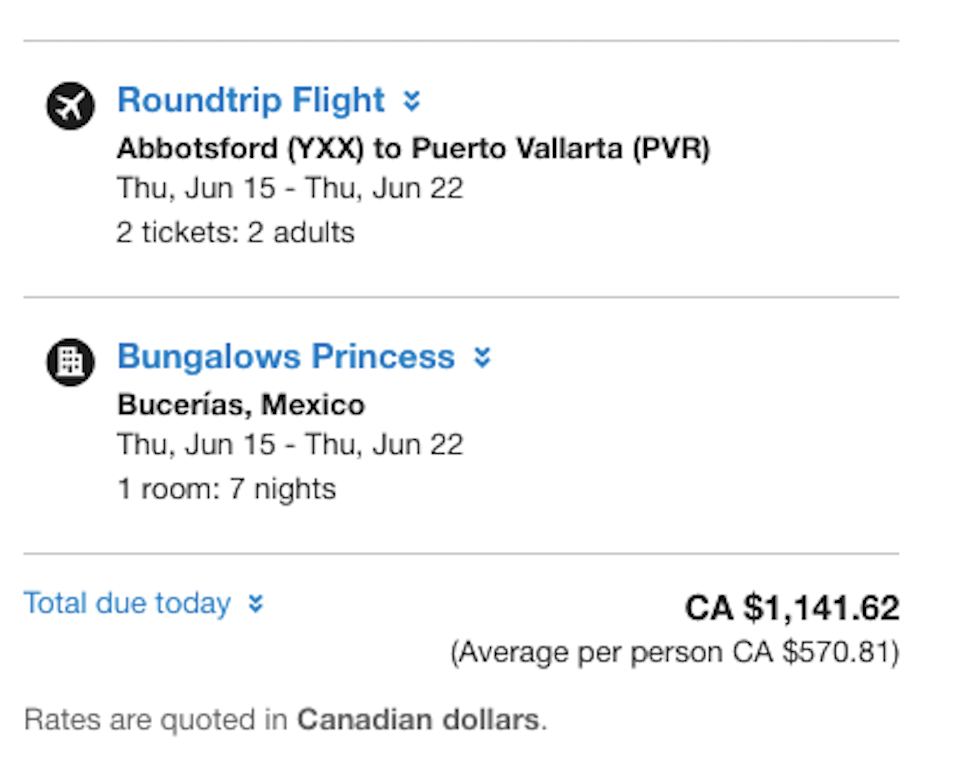 Discover Puerto Vallarta
World-famous tequila, delectable Mexican cuisine, beautiful beaches, and beaming sunshine are just a few of the reasons why people flock to Puerto Vallarta in droves. And, while it can be fun just to kick back and relax at a resort, the city offers numerous things to see and do.
What's more, there are ancient ruins nearby ideal for exploration on day trips.
Note: While the low-cost carrier is an affordable alternative, it is worthwhile to note that there are several additional costs. For one, even a piece of carry-on luggage will cost extra, and the price varies based on the length of your journey. Seat selection will also cost extra, and the price also varies based on the length of your flight.
You can book your travel with Swoop.