Two of Canada's budget airlines offer low-cost flights out of the Lower Mainland that cost a fraction of the price to the same destinations.
But there's a catch: travellers have to fly out of Abbotsford International Airport (YXX).
While it isn't as inconvenient as crossing the border to catch a flight, it isn't exactly a close connection for city dwellers (folks living in the heart of downtown Vancouver, for example).
That said, some of the jaw-dropping deals and vacation packages might make you reconsider the Fraser Valley option.
For example, last-minute tickets to Edmonton out of YXX dropped down to only $7 including all taxes and fees for a one-way, direct flight as part of a Flair sale. During this same time period, one-way tickets departing out of Vancouver International Airport (YVR) to Edmonton started at prices over $100 CAD.
Similarly, Swoop, WestJet's discount carrier, offers a plethora of deals to sun-drenched destinations as part of its "Getaways" offers that include flights and accommodation. To take advantage of any of them, however, travellers can only depart out of YXX.
Currently, two travellers can visit Mazatlán with four nights hotel and direct, return flights for only $480.75 including taxes and fees per person.
Travel from Canada across North America out of YXX using Ebus
There is a bus that takes travellers from Vancouver to the YXX airport called Ebus. A one-way transfer costs about $46.82 and there are several departures throughout the day.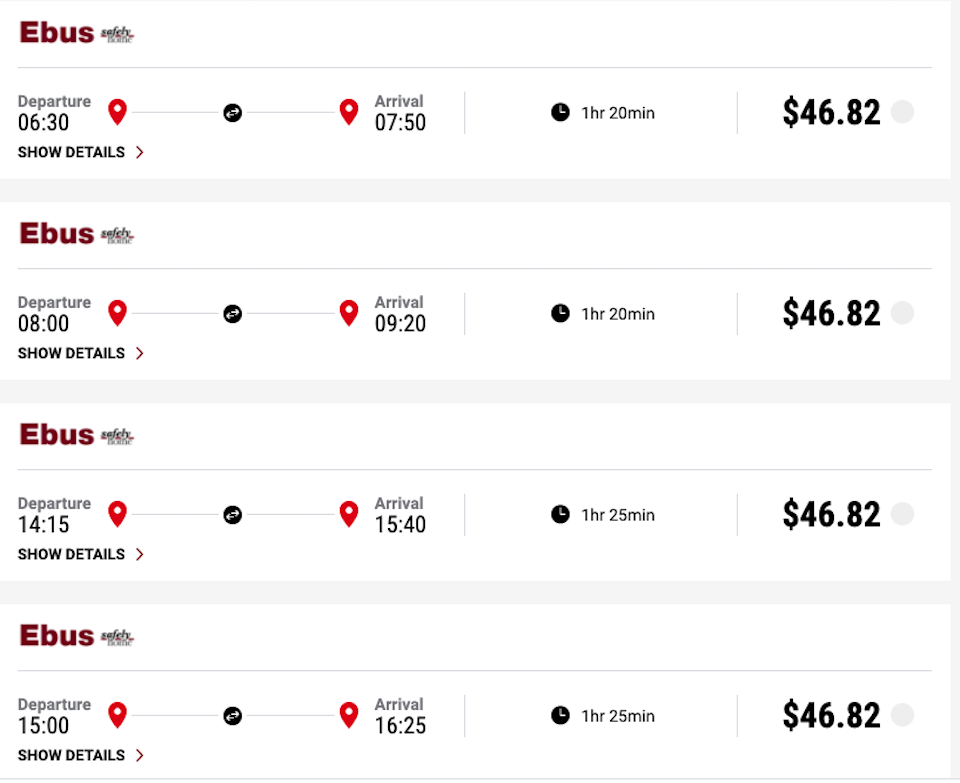 Travellers will be picked up from Vancouver's Pacific Central Station, located at 1150 Station St., and they will ride the bus for just under one-and-a-half hours (depending on traffic) to Abbotsford. They are dropped off outside of the main terminal entrance at YXX in Abbotsford.
Previously, travellers were able to take advantage of a shuttle service called Reliable Bus, which carried passengers directly from Burrard Station for $60 return. Unfortunately, the service has been temporarily suspended.