Metro Vancouverites looking to catch a flight out of town on the cheap can take advantage of reduced fares with Flair Airlines right now.
The discount carrier is offering 20 per cent off of all base fares on flights between Nov. 22, 2022, and Jan. 31, 2023. That said, the sale doesn't apply to "peak" holiday travel time between Dec. 15, 2022, and Jan. 8, 2023.
To take advantage of the deal, simply enter the promo code FLY20OFF or select one of the flights on the sale page where the discount has already been applied. The promotion is slated to end at 10:59 p.m. on Thursday (Nov. 10).
Since the airline regularly offers some of the lowest fares in Canada, the promotion allows travellers to enjoy some great deals on last-minute travel to popular sun destinations in Mexico and south of the border.
Vancouver flights included in Flair Airlines seat sale
Direct one-way flights from Vancouver International Airport (YVR) to numerous popular tourist destinations, including Puerto Vallarta in Mexico and Los Angeles and Las Vegas in the U.S., cost under $150 including all taxes and fees with the promotion.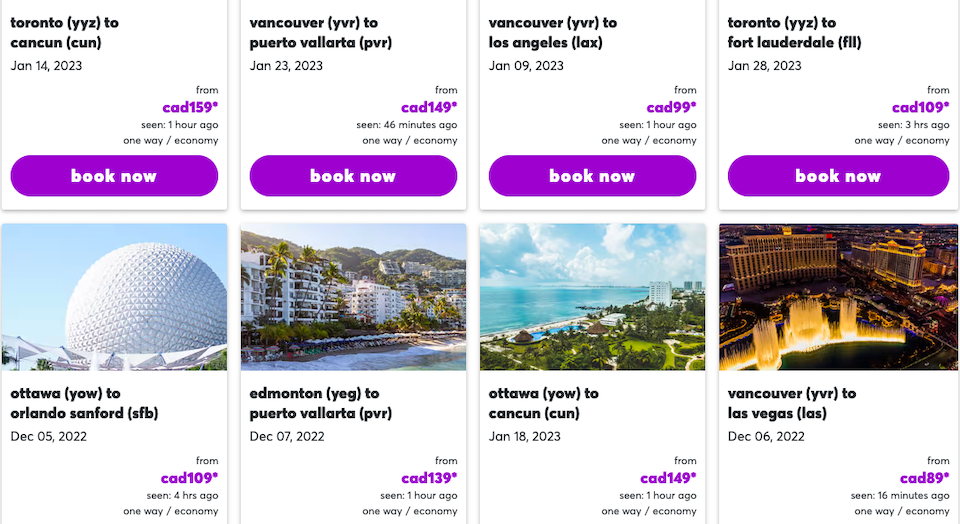 A one-way flight from Abbotsford International Airport (YXX) to Puerto Vallarta is a steal with the promotion, at only $119 including tax.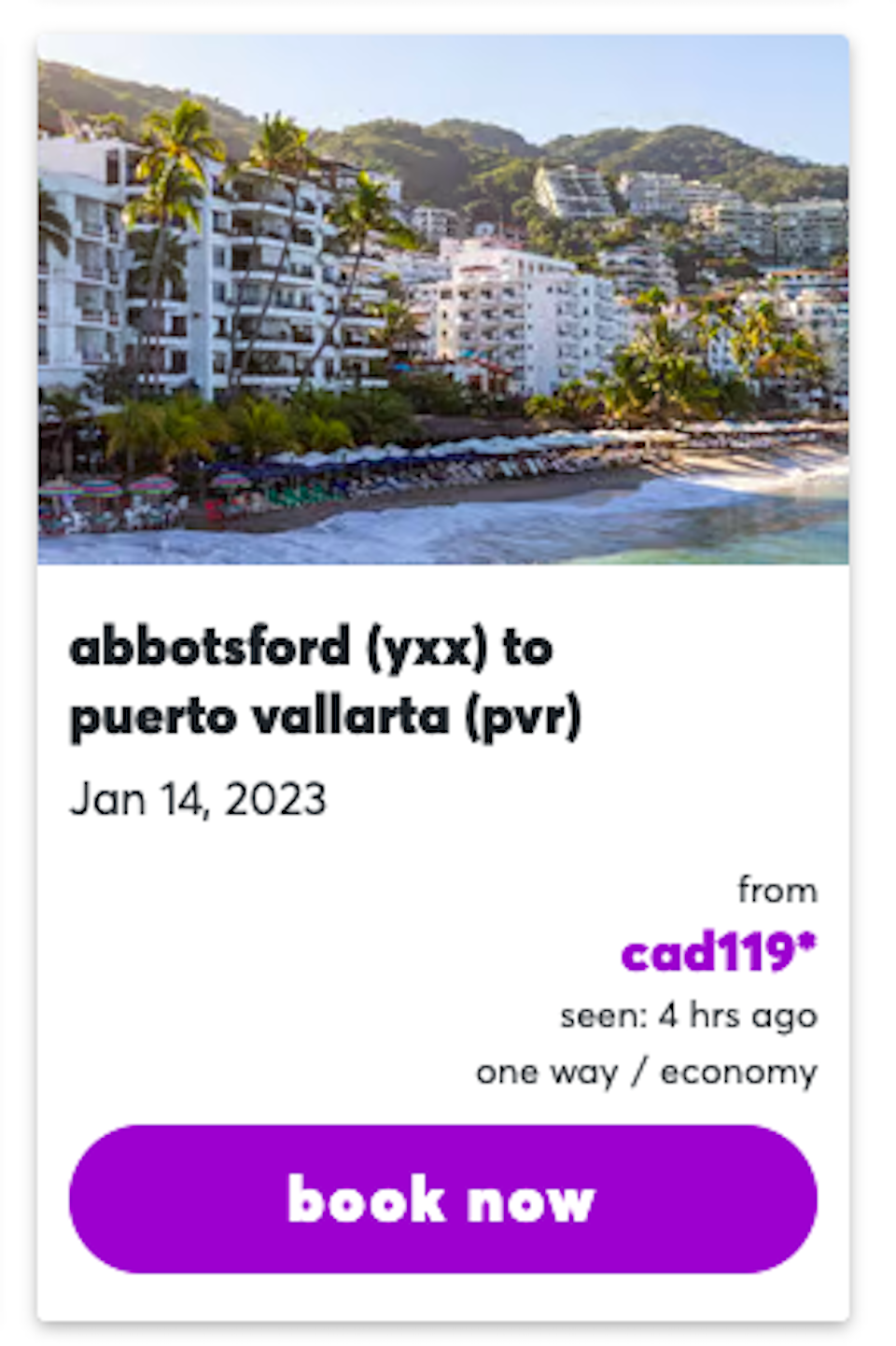 If you're interested in flying within Canada, the deals are even sweeter. Flights from Abbotsford to Edmonton, for example, work out to only $16.70 with tax only on select dates after the promotion is applied.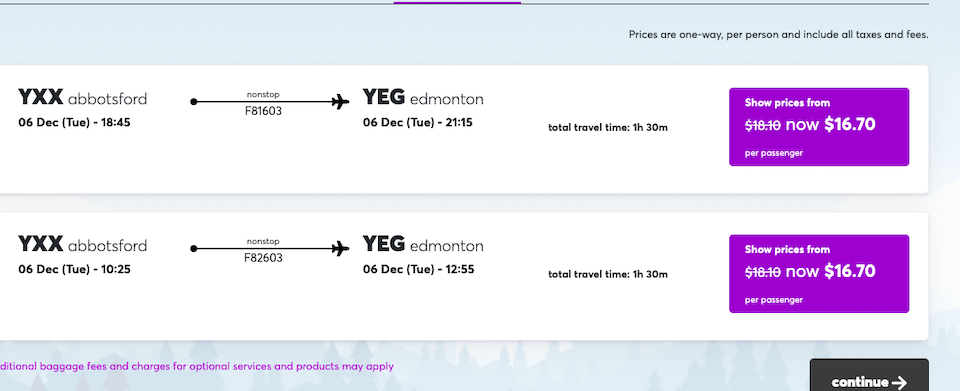 Bus from Vancouver to Abbotsford airport to take advantage of ultra-cheap flights
There is a bus that takes travellers from Vancouver to the YXX airport called Ebus and there are several departures throughout the day. Using the service allows you to take advantage of incredible offers out of the airport that you won't find departing from YVR, including Swoop's low-cost vacation packages.
Find out more about the bus and the perks of using the service.
Keep in mind, however, that you must pay extra for bags with Flair Airlines. You can take a personal item but any extra baggage will cost you.
You may also want to consider that numerous people have had flights cancelled by the low-cost carrier in 2022. While last-minute flight cancellations have improved, this is still a risk.