Take a break from the news cycle and help us celebrate the things we covered this week that are making Vancouver Awesome with a capital "A."
November 10 – 16, 2018
1. On this week's V.I.A. podcast, Josh Bloch, the host and co-producer of the CBC podcast Escaping NXIVM, discusses how one of his childhood friends decided to leave an alleged cult and blow the doors wide open on the whole thing.
This week's show is sponsored by Vancouver's own Fresh Prep, and we're giving 3 free meals to everybody who signs up using code 'POD18'. Their latest recipe includes is a collaboration with Juice Truck. Get your free meals quick by signing up HERE.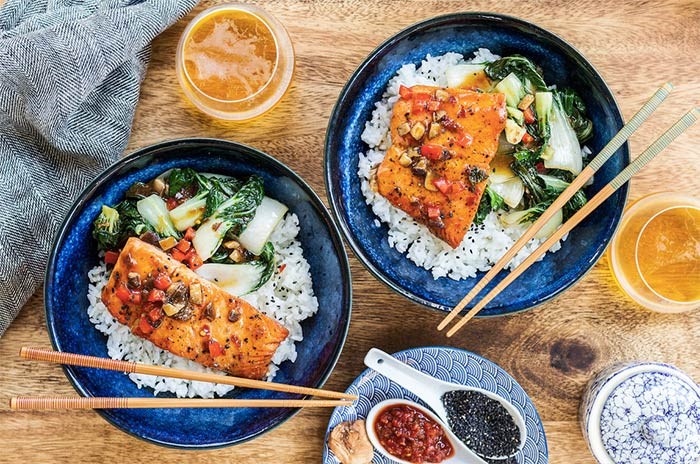 2. Step into Vancouver's history with this free walking tour app.
3. See amazing holiday light displays while riding on a vintage bus decked out like Rudolph.
4. Watch this video of an 'astonishing number' of sea lions in Howe Sound.
5. Outdoor ice skating rinks in and around Vancouver to check out this winter.
6. Vancouver's exclusive winter patio pop-up returns for the season.
7. Watch as Vancouver's stunning 76-foot Christmas Tree is lit for the holidays.
8. Here's the recipe for Buddy the Elf's Breakfast Spaghetti.
9. Two new bakeries are working their magic on the North Shore.
10. 80 years ago people walked across the Lions Gate Bridge for the first time.
11. Foglifter Coffee to bring the beans back where Main Street's Bean Around the World had been.
12. Vancouver's pop-up deli coming in hot for one night only this December.
13. Kick off the holidays at this festive Vancouver Italian Christmas Market.
14. Talented local teens gear up for Little Mermaid performance.
15. CiTR's Shindig celebrates 35 years of battling bands in Vancouver.
16. Early data suggests no spike in pot-impaired driving after legalization.
17. Vancouver gas prices to dip 6 cents and reach lowest point since January.
18. A local bag of chips made an appearance on The Big Bang Theory.
19. World-famous hot pot restaurant opening first Canadian location in Metro Vancouver.
20. Le Tigre Truck pops up with 'temporary parking' inside Torafuku for lunch.
21. This FREE European Christmas Festival will be in Stanley Park for one day only.
22. Entrepreneur gives second life to chopsticks used in Richmond restaurants.
23. Step into a winter wonderland of dazzling lights at this festive B.C. event.
24. You can now get your gas delivered to your car in Vancouver.
25. Vancouver forecast calls for bright, sunny skies every day this weekend.
26. This local hero has been named Vancouver Firefighter of the Year.
27. Hometown talent to be showcased as NCAA basketball comes to Vancouver.
28. "Make It: The Handmade Revolution" celebrates 10 years with a festive, adult party.
29. 'Spooky' century-old Indian Arm haunt attracts high school students.
30. This breezy photo of perfect cycling weather in Vancouver taken by whoisvjm.
View this post on Instagram