Whether or not it's raining - and in Vancouver, it often is - the city's many wine bars are pouring.
Though visitors and locals alike have long been bellying up at our many wine bars for sips and small bites, in recent years this more intimate, focused style of food and drink establishment has been enjoying a resurgence. Often the venue will opt to hone in on a central theme, like Gastown's new Is That French and its nod to the terroir of the Pacific Northwest, or Bar Susu's celebration of natural wines.
The old-school wine bar in Vancouver is well represented - L'Ufficio, The Wine Bar at Provence Marinaside, Stable House to name a few - and we also have a few chic spots for sips that include wine (with wine bar vibes) but where you can also get cocktails and other libations, such as Bartholomew or Grapes & Soda.
But we wanted to raise our glass - our wine glass, specifically - to this newer class of fun, intimate, and even itinerant wine bars you can check out in Vancouver.
"Is that French?" isn't just what you ask your sommelier about what's pouring. It's the name of a new wine bar that has just opened up in Vancouver. Taking over the small Gastown space that had been home to Salt Tasting Room for 15 years, Is That French is a new wine and raw bar operation focused on the Pacific Northwest. To that end, you'll find beautiful B.C. wines here with seasonally- and locally-driven share plates.
Address: 45 Blood Alley Square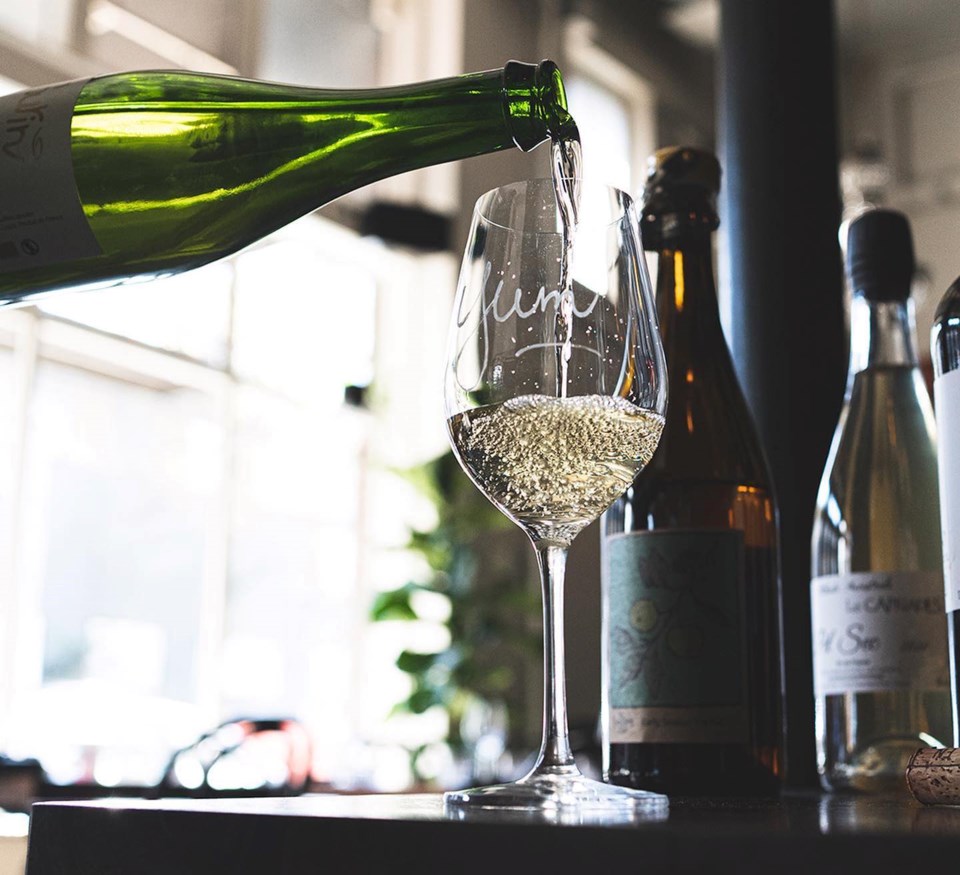 This recently opened spot in Mount Pleasant occupies the former Whip restaurant and is a sibling to the acclaimed Published on Main. Here you'll find a cozy, buzzy room with tables for enjoying playful small plates (things like duck liver with honey crüller and quince jam or BBQ-spiced fried pork rinds) and plenty of delicious - and funky - wines by the bottle or glass.
Address: 209 E 6th Ave
This tiny (18-seat) East Van space that launched at the end of 2021 showcases an omakase-style tasting menu and snacks, including several veggie-forward dishes. Diners can enjoy their food paired with organic, natural, and bio wines and sake from a list curated by sommelier Kelcie Jones.
Address: 1879 Powell St
Chinatown's Bar Gobo is a sibling venture to neighbour Harvest Community Foods and Main Street's beloved Burdock & Co. and offers a fixed-price tasting menu with optional add-ons, as well as a great menu of natural wines. They're open Wednesday through Saturday from 5 to 10 p.m.
Address: 237 Union St
This trendy long-running wine bar pop-up happens at Birds and the Beets. Operating first-come, first-served Wednesday through Saturday starting at 5 p.m., Juice Bar is all about natural wines that meet their criteria. "We seek out wines made by humans who have a real stake in what they are making. Integrity and character are key for us. We work with stewards of the land. We are an extension of this stewardship," says Juice Bar. They have indoor seating and what they call a "very European" patio.
Address: 55 Powell St. (Birds and the Beets)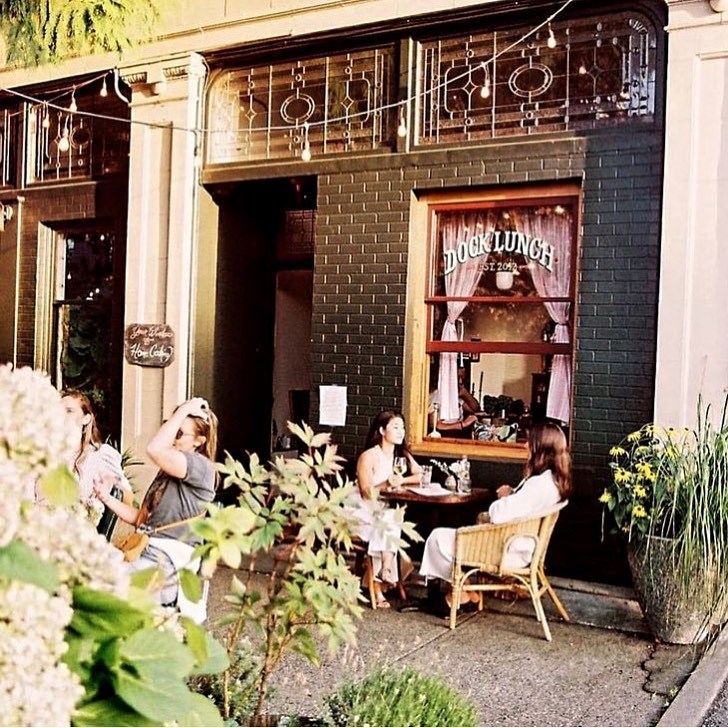 Vin Van is a wine tasting business that has a few modes of operation, including supper club events, and a pair of wine bar pop-ups. One is styled after more Euro Vibes; the Wine Bar at Dock Lunch happens every Tuesday from 6 p.m. to late. Meanwhile, they also offer a looser monthly "wine and disco night" gathering called Stomping Grapes at 1024 Main St.