Some consider it the "most famous ramen restaurant in Japan," and finally Menya Itto - the "King of Tsukemen" - will open in Vancouver.
Tsukemen is the "dipping noodles" style of ramen - that's when you get a bowl of cold noodles served with a bowl of broth for dunking those noodles into.
Hailing from Tokyo, Menya Itto is considered the top of the heap when it comes to tsukemen-style ramen, and they have revealed plans to expand with a franchise in Vancouver.
Menya Itto has held the lease at 1479 Robson Street since about mid-2020 but progress on the space has been slow-going.
However, on Feb. 17, 2022 Menya Itto shared an exciting update on social media: "Our president has landed and arrived YVR Menya Itto. The countdown clock to opening is ticking. Mid-March 2022." At last!
And now we know the official opening info: Menya Itto Vancouver will open its doors on March 16, 2022.
"I am excited to finally open our first North American location this month and Vancouver is the perfect place for our debut, a city filled with people who love to eat ramen," says Yukihiko Sakamoto, founder, master, and owner of Menya Itto, who trained under "Son of Ramen God" Koji Tashiro, a disciple of the legendary "Ramen God" and tsukemen inventor Kazuo Yamagishi.
"Menya Itto means 'house of ramen - one lantern', and it is my mission to illuminate a path for others to shine and enjoy ramen all around the world," adds Sakamoto.
What's on the menu at Menya Itto
The opening menu will include Menya Itto's Signature Chashu and Classic Tsukemen ramen, as well as Chashu Noko Gyokai Ramen (chicken and seafood broth with scallop oil and housemade thin noodles, served with three types of chashu) and Shio or Shoyu Ramen (clear chicken soup served with a slice of chashu in housemade thin noodles).
"I really wanted to create a unique ramen style that was lighter but still tasted balanced, rich, complex, while simultaneously intense and heavenly in flavour," adds Sakamoto. "I hope the Vancouver people will enjoy my take on ramen and try our tsukemen and other dishes."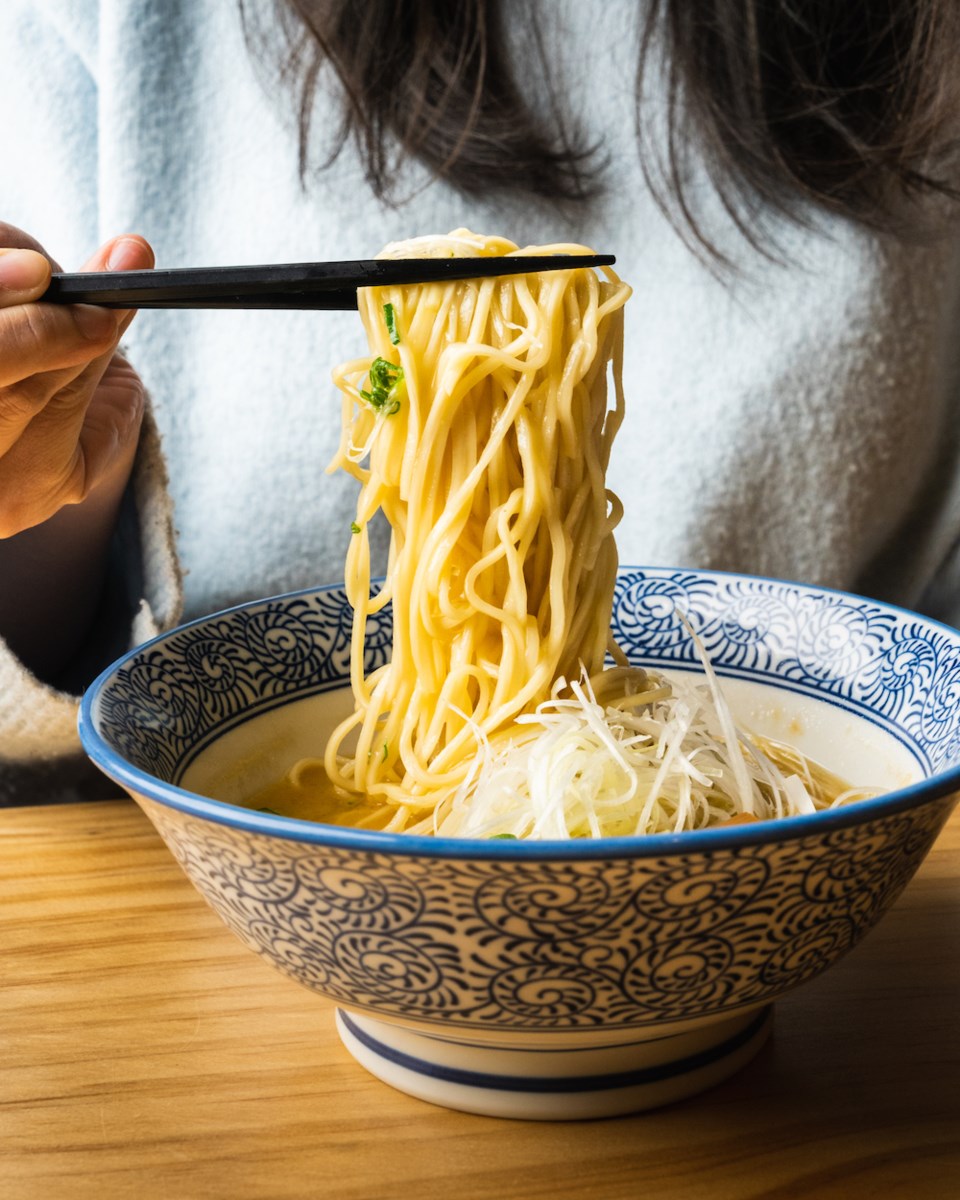 When the soft opening gets underway on March 16, there will be limited bowls available starting from 11:30 a.m. until sold-out for lunch and from 5 p.m. until sold-out for dinner. At launch, Menya Itto will be able to serve 20 people at a time. Seating is first-come, first-serve.
More about the Vancouver Menya Itto location
Vancouver's Menya Itto will operate in what had been the second location of Ramen Koika (pour one out for them; Koika added this second outpost in spring 2018, four years after launching their original location on Davie).
Menya Itto Vancouver's space is 1,800 square feet with 32 seats in the dining room and eight at the counter.
"Covid has kept us from opening however, it hasn't stopped us from renovating," shared Menya Itta Vancouver in May 2021.
Of the OG Menya Itto, a little backgrounder here from blogger DL's Travels: "This minimalist shop has been massively popular ever since Yukihiko Sakamoto first opened its door in 2010. He now has five shops in the area and a whole bunch of overseas [franchises] bearing its name, from Hong Kong to Taiwan to Thailand."
And now Canada...soon!
This article was originally published on Sep. 4, 2020 and has since been updated with new information.