The one constant about Vancouver's restaurant scene is that it's always changing. Doors closing one day can mean a fresh opportunity for someone else to open up the restaurant of their dreams - or expand their empire.
While there's a lot to be said about dining out at your favourite familiar spots, when you're in the mood to try someplace new, there's always plenty to choose from in and around Vancouver.
Here are 11 of the freshest new restaurant openings in Vancouver, plus nine more to watch for as June, July, and August unfold. Put these spots on your must-try list this summer.
Now open
Nox, an upscale modern Italian spot in Coal Harbour is the project of Metro Vancouver restaurateur Alejandro Diaz and chef Sam Fabbro, who are also behind the successful New Westminster restaurant El Santo. Named in honour of "the Roman name for Nyx – the Greek goddess of the night renowned for her exceptional power and beauty," features a "West Coast take on Italian cuisine with a strong emphasis on local and seasonal ingredients."
Address: 1575 W Georgia St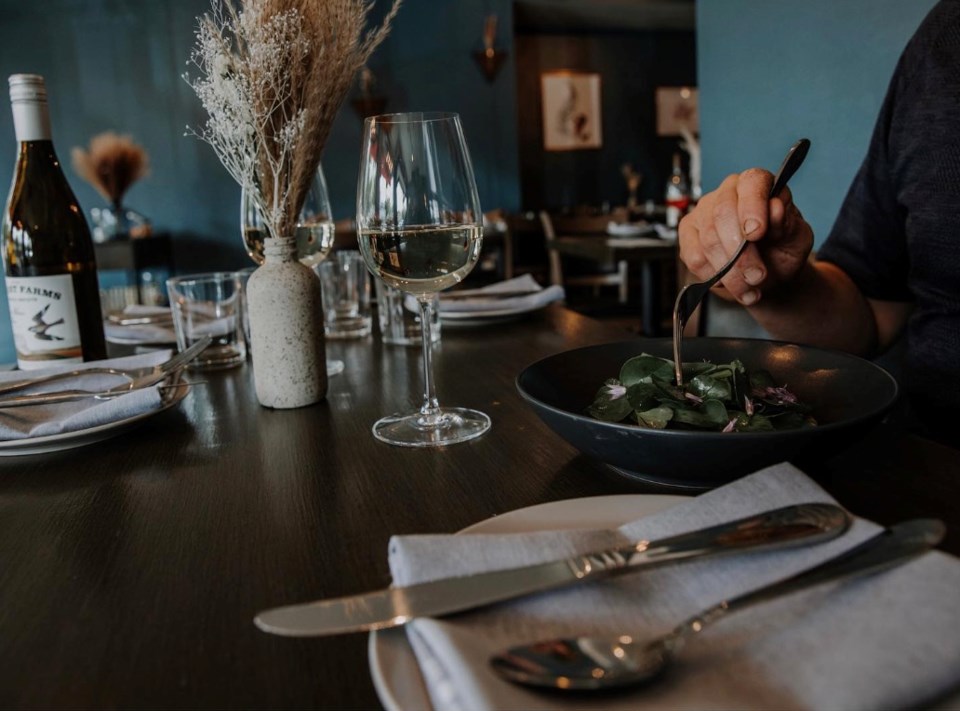 They're calling it vegetable-focused with "hospitality included pricing." Translation: Folke in Kitsilano features an all-vegetarian menu and they've eliminated tipping. The new restaurant is the first-time venture for chef-owner Colin Uyeda and pastry chef-owner Pricilla Deo. On Uyeda and Deo's locally- and seasonally-driven menu are dishes meant to showcase the abundant foods grown in regional soil. The selection of small plates will change based on availability and inspiration. Gratuities are factored into the menu price, which Folke says "allows employees to achieve a healthy salary with benefits while promoting a cohesive working environment."
Address: 2585 West Broadway
Taking over the small Gastown space that had been home to Salt Tasting Room for 15 years, Is That French is a new wine and raw bar focused on the Pacific Northwest. To that end, you'll find beautiful B.C. wines here, such as ones from Joue (Averill Creek in Duncan's edgier line) and Lightning Rock out of Summerland. Small plates on the seasonally-informed menu include offerings like a wild pacific snapper tiradito, a smoked heirloom tomato salad, or cognac pate with rhubarb.
Address: 45 Blood Alley Square
Vancouver's high-profile Glowbal restaurant group is polishing another feather in its local cap. The company recently debuted Riley's, its new "chophouse" concept in a prime downtown location. The menu makes the most of Riley's slogan, "West Coast Prime," by honing in on a variety of steak options with sides, as well as seafood like an epic chilled seafood tower. The restaurant also boasts an oyster-shucking station and a full bar, pouring cocktails, B.C. craft beers, and wines from B.C. and further afield by the glass or bottle.
Address: 200 Burrard St
You may know this Brazilian spot for waffles, crepes, and monster shakes from its original outpost in North Vancouver. Now they've added a Yaletown location, serving up their signature all-day brunch menu.
Address: 518 Davie St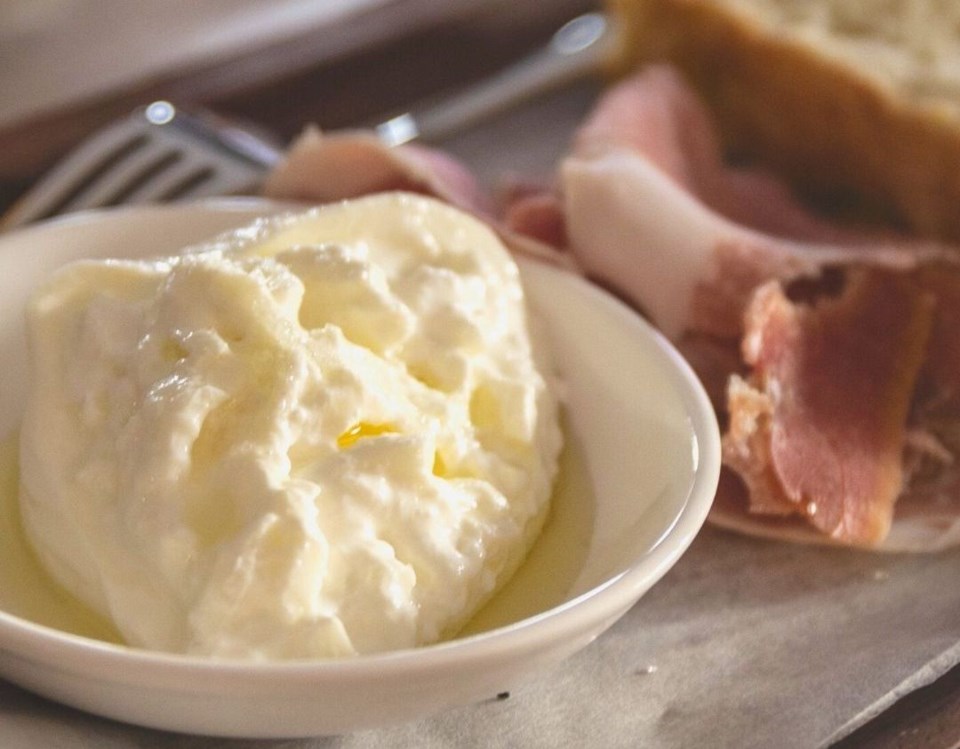 For its just-opened fourth location, local Italian restaurant mini-chain Robba da Matti has gotten really, really cheesy. Specifically, the newest branch of the Yaletown-born pasta-centric operation features what the restaurant touts as Vancouver's only "burrata bar." The burrata bar is on the second floor of the restaurant, while diners downstairs in the main dining room can enjoy Robba da Matti's regular offerings. The menu at Robba da Matti focuses on traditional Italian dishes, including handmade pasta, risotto, and antipasti, along with hearty mains, and plenty of wine.
Address: 1898 W 1st Ave
East Vancouver is now home to Wild Thing, where you'll find natural wine and plant focused snacks for dinner and weekend brunch.
Address: 1867 Powell St
"Italian happiness" is the slogan of this pasta-focused newcomer in Chinatown. Here you'll find a variety of fresh house-made pasta and sauces on a mix-and-match menu that lets you choose your own pasta adventure.
Address: 208 Keefer St
"'Hẻm' means the alley in Vietnam (usually tight and narrow roads) and they are all numbered," explains this newer Vietnamese cafe on Victoria Drive. The cafe serves an array of hot and cold coffee and tea beverages including Vietnamese Coconut Coffee (Cà phê dừa), Ube Lattes, and Iced Thai Red Milk Tea. They also have cafe dishes like tofu bowls, corn with shrimp, and deconstructed banh mi (in bowls).
Address: 5026 Victoria Dr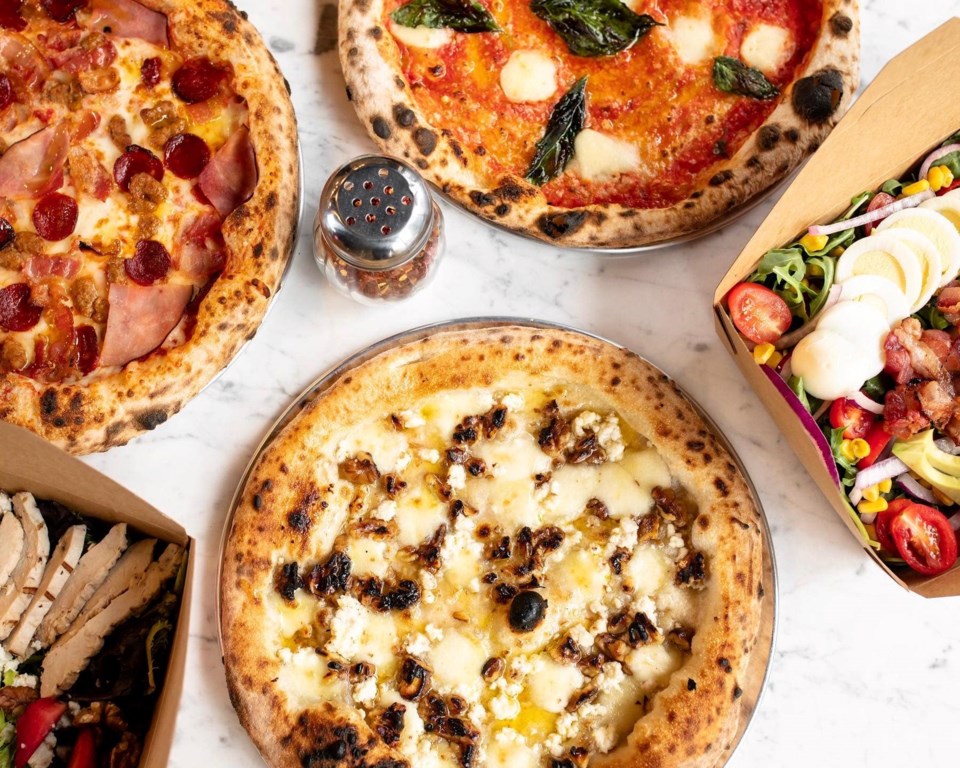 Known for its made-to-order Neapolitan-style pies, Pi Co has had a slice of the Ontario quick-serve pizza market since 2016. This spring, the Toronto-based chain expanded west and launched its first outpost in Vancouver. Customers can order up build-your-own "Craft Yours" pizzas, starting with the crust (regular or gluten-free) and cheese (plant-based cheese is available) and sauce. Customize your pie with unlimited toppings. There's even dessert pizza!
Address: 574 Granville St
Summer 2021 was a time of lasts for Bridges as we knew it, as the 1980-born institution for approachable, seafood-centric fare, beers and drinks with a hard-to-beat patio and sweeping False Creek views wound down operations in preparation for re-launch. The popular Granville Island spot was bought by Tap & Barrel in 2018. The restaurant's renovation has focused on using "local materials, crafted by local artists, and reclaimed industrial materials that celebrate the legacy of Granville Island." The menu has also undergone a revamp: "Bridges classics reinvented with a Tap & Barrel twist."
Address: 1696 Duranleau St
---
Opening soon
Here's a look at some forthcoming Vancouver restaurants on our radar that may have their doors open at some point this summer. As we well know, delays happen, so planned opening dates may end up getting pushed to later.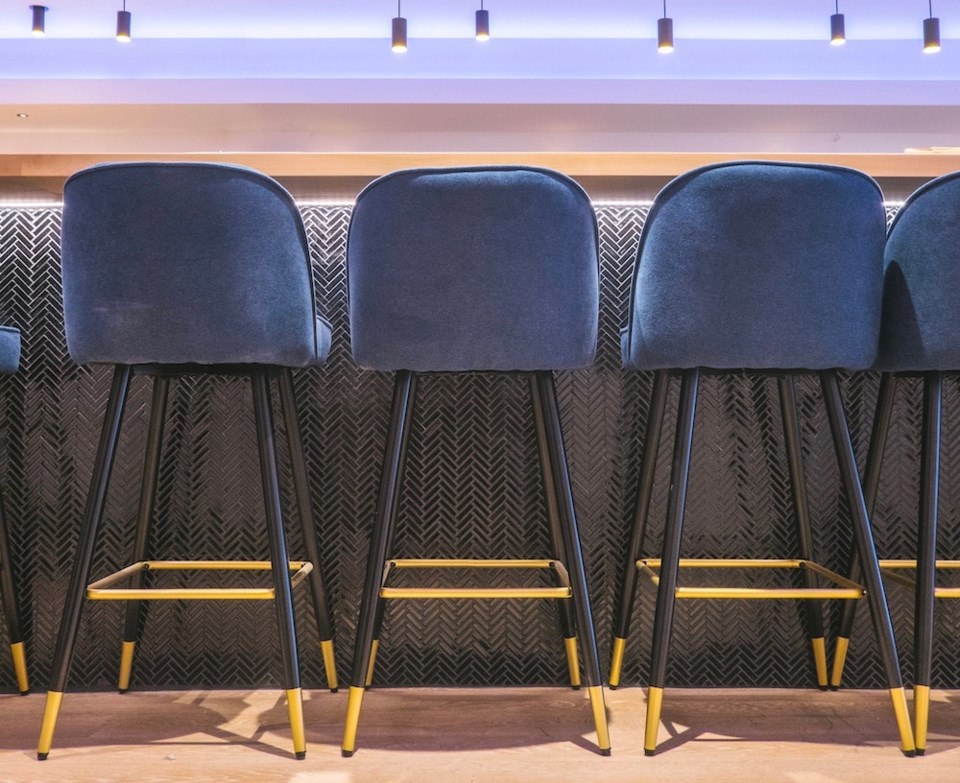 Touting itself as a "one-of-a-kind" live music venue, Osita was created out of a desire to rekindle Vancouver's appetite for local entertainment. Guests can look forward to nightly music from local artists and cabaret shows at Osita and its 3,000-square-foot space. When it comes to food and drink, Osita will feature a menu influenced by France and Spain by way of the West Coast. Osita will use locally-sourced ingredients to create dishes that are interactive and fun and ideal for sharing. There will be a dozen beers on tap, wines, and "extravagant" hand-crafted cocktails. Opening night is Friday, June 24 at 5 p.m.
Address: 1728 Commercial Dr
A June 2022 opening is in the works for this new (mostly) Italian restaurant in South Granville (where The Rise used to be). This new restaurant from chef Andrey Durbach and wine pro Gordon Ritchie will be "celebrating the art of Italian food and wine from an outsider's point of view, with a delicious measure of good humour and whimsy."
Address: 3121 Granville St
A veteran team of Vancouver restaurant folks have joined forces to open an exciting new modern Peruvian restaurant in Mount Pleasant called Suyo. The restaurant is moving into the space that was once the diner operation Slickity Jim's. On the menu will be popular Peruvian eats, including ceviches, tiraditos (seafood crudo), causas (layered potato casserole), and anticuchos (grilled beef heart kebabs). Diners can expect to find many seafood-centric dishes as well as ancient Inca dishes. Thanks to a tradition of melding Peruvian flavours with global influences, Suyo will also offer a taste of Chifa (Chinese-Peruvian) and Nikkei (Japanese-Peruvian) fare, along with items drawing inspiration from Italy and Spain. Suyo aims to open this summer.
Address: 3475 Main St.
The duo behind a popular Coal Harbour breakfast spot is expanding their reach with the addition of an exciting regionally-fuelled restaurant coming to Vancouver's bustling Alberni Street. The Archer culinary team will be headed up by Clement Chan, who is best known for being the original Le Tigre food truck co-founder; the boundary-pushing mobile concept led Chan to co-found the award-winning Torafuku. Diners are promised "a journey through the coasts and waters of the Pacific Northwest, highlighting the bounty of the region's talented farmers, fisherfolk, and producers" with the Archer menu, which will pay tribute to "the diverse cultures and flavours of Canada," according to a media release.
Address: 1152 Alberni St
Situated at the new Houss development an independent restaurant and bar called Mount Pleasant Vintage & Provisions is setting up in the 1901-built Coulter House, which has had many occupants over the decades, chiefly operating as the "6th Avenue Grocery" into the late 1970s. What we can expect is a restaurant with a cocktail program that is "a little bit more casual, a little bit more fun and playful" (thing Insta-worthy drinks with exciting garnishes) and a menu where dishes are cooked on live fire - as in open grills.
Address: 67 W 6th Ave
Coquette
A prominent Kitsilano corner is set to be home to a new French brasserie, and the project is the venture of a growing Vancouver restaurant group with three much-loved businesses already under its belt. The team behind The Stable House - the South Granville destination for all things wine and charcuterie - as well as neighbourhood Italian spot Fiore Famiglia, and Fiore Mercato, its marketplace sibling have taken over the former Gramercy Grill location.
Address: 2685 Arbutus St
The brewpub restaurant will occupy the ground-floor retail space of the Aspen, a 145-unit new build on Main Street between 6th and 7th. Per the signage, Steamworks Mount Pleasant will boast a patio and offer brunch and happy hour and, if the original Steamworks in Gastown is any indicator, lunch and dinner service along with plenty of taps.
Address: Main Street between 6th and 7th
Afuri Ramen + Dumpling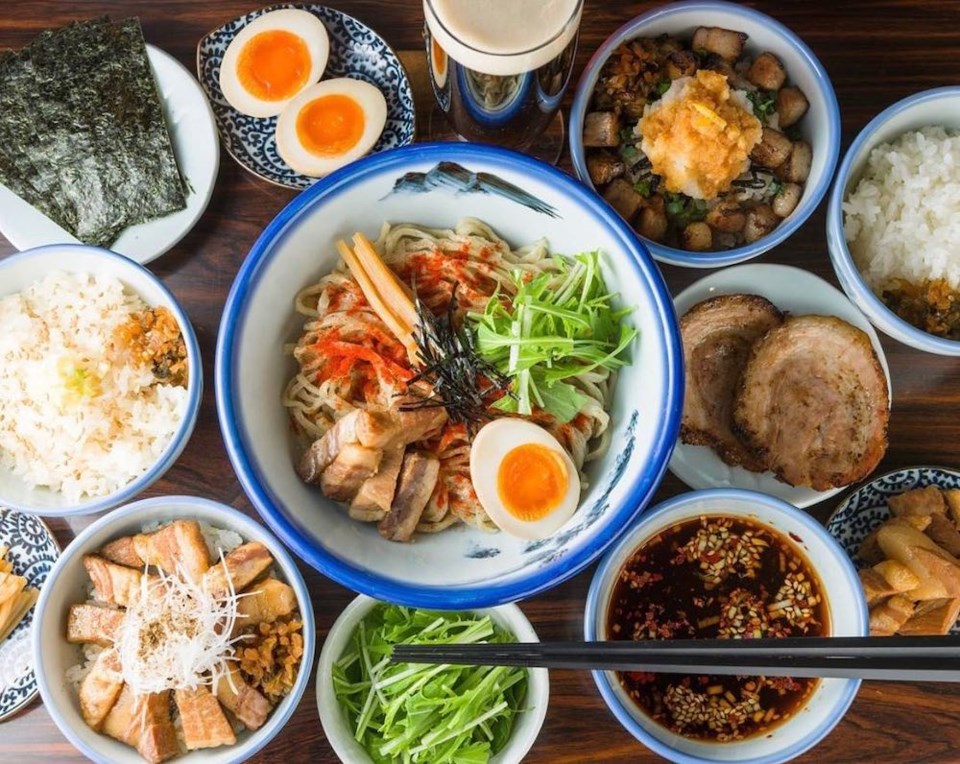 Afuri, which entered the Canadian market two years ago with a debut location in Richmond, is known for its chicken-broth based Yuzu Shio Ramen. The restaurant is named for Mt. Afuri, "on the east edge of the Tanzawa mountains in Kanagawa prefecture," according to the business. In addition to their Yuzu Shio and other chicken broth-based ramen, Afuri's ramen selection includes tonkotsu-style (pork broth), tsukemen (cold noodles), and a hazelnut broth ramen. Their noodles are made in-house and come in thick and thin.
Address: 2801 Main St
Jollibee - Cambie & Broadway
Ready for more fast food madness? Beloved for their Filipino-style spaghetti, crispy fried chicken, burgers, and peach mango pies, Jollibee is all about American-style fast-food fused with Filipino flavours and influences. They opened their first Vancouver location in February, and their second outpost in the city is aiming to be open this summer. Maybe we should all get in line now...
Address: 510 West Broadway