While the sales seem to last for a week (if not longer), Black Friday is officially here, offering Metro Vancouver travellers the last opportunity to take advantage of reduced fares on airfare.
Swoop, WestJet's discount carrier, held an early Black Friday sale and then didn't offer any sale packages during the week while many of its competitors did. However, the airline kicked off its final Black Flyday sale on Friday (Nov. 25) morning, which applies to all flights departing Jan.10 through April 10, 2023.
To take advantage of the promotion, enter the code "BFLYDAY" when you are checking out; the sale ends on Nov. 28 at 10:59 p.m.
While the sale only applies to the base fare of the flight, it can work out to significant savings on popular routes.
Customers can enjoy 50 per cent off base fares on Canadian flights, 40 per cent off transborder flights to the United States, and 30 per cent off sun destinations including Mexico and the Caribbean.
Black Friday flight deals with Swoop
Travellers flying from Abbotsford International Airport (YXX) to Lester B. Pearson Airport (YYZ) in Toronto can enjoy a round-trip service with direct flights for under $100 including taxes and fees.
For example, a flight departing YXX on Jan. 11, 2023, and returning a week later on Jan. 18, 2023 was already a low fare at $116.93. The base fare for the flight is $64.83 the 40 per cent discount works out to $28.47. When the discount is applied, the total cost works out to $88.47 including tax.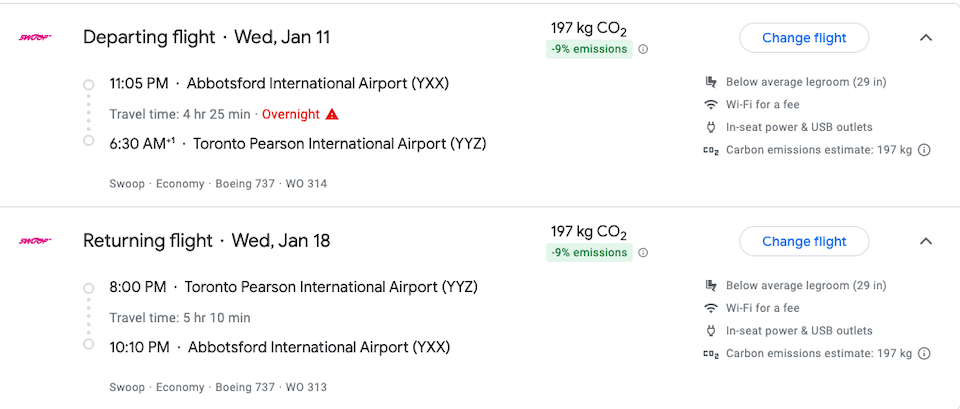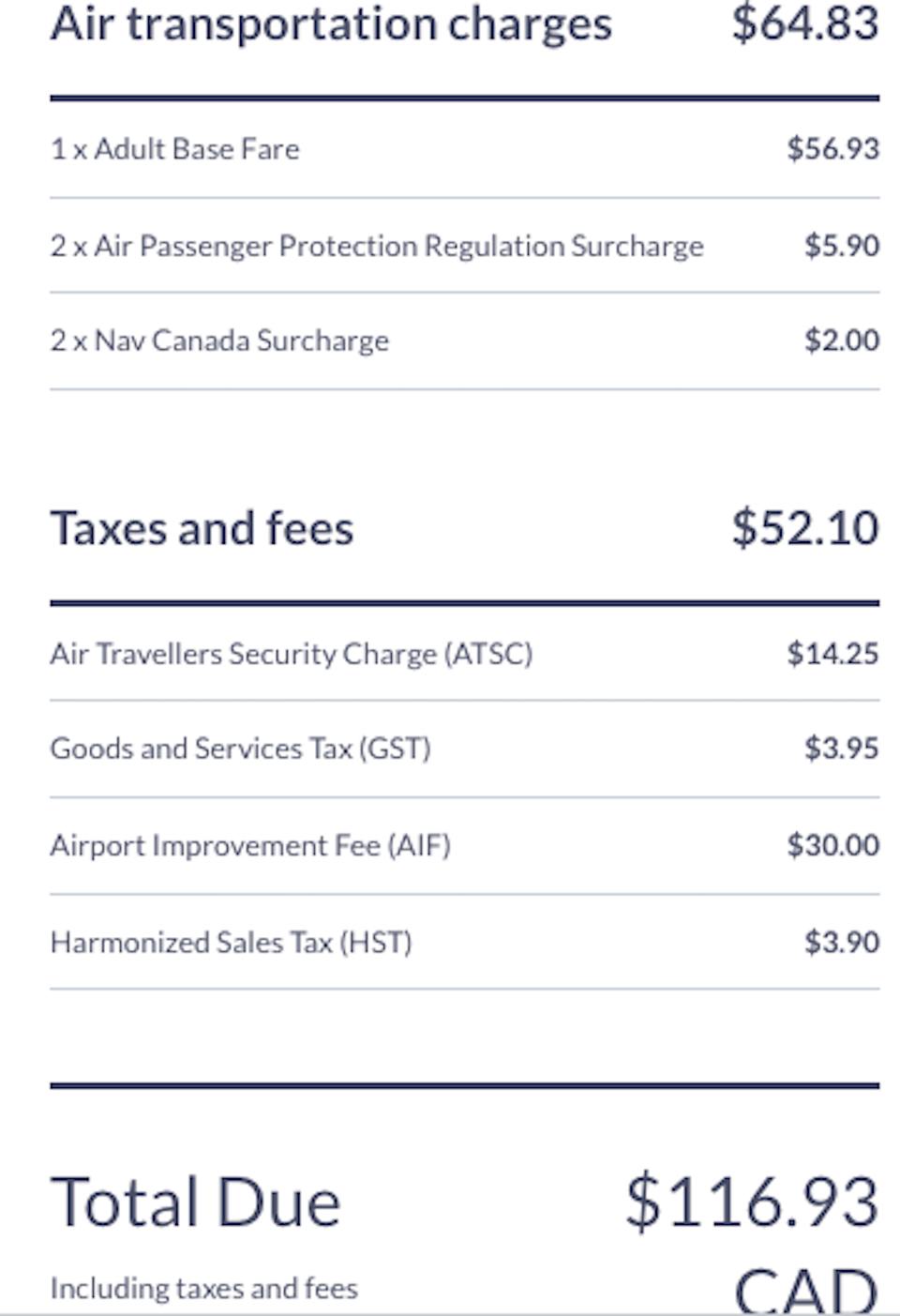 Other low-cost options include to cities across the country, including Edmonton. The one-way ticket has a base fare of $26.07 and 50 per cent of that is roughly $13.04. When you subtract this discount from the already low fare of $39, the one-way ticket works out to $25.96 including tax.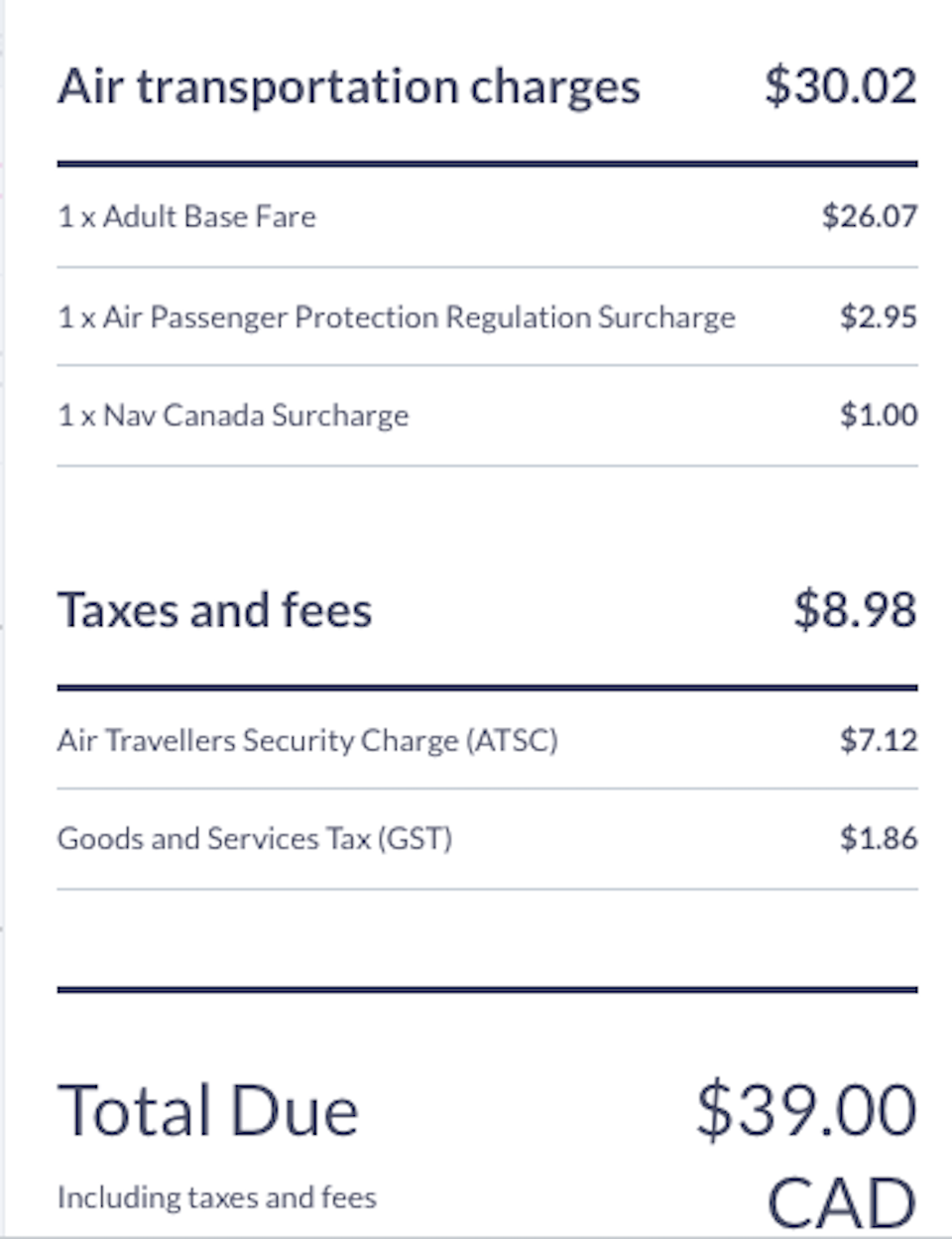 Bus from Vancouver to Abbotsford airport to take advantage of ultra-cheap flights
There is a bus that takes travellers from Vancouver to the YXX airport called Ebus and there are several departures throughout the day. Using the service allows you to take advantage of incredible offers out of the airport that you won't find departing from YVR, including Swoop's low-cost vacation packages.
Find out more about the bus and the perks of using the service.