Here we are in October 2021, and what a month it is. Time to get cozy and enjoy fall flavours. It's soup season! It's pumpkin spice season! It's comfort food season! Plus it's Canadian Thanksgiving on Oct. 11, too.
Now, when you do head out to dine-in, please remember the provincial-wide mask mandate means you must wear a mask when indoors at bars and restaurants unless you are seated at your table. Additionally, you will need to provide proof of vaccination via your B.C. "vaccine passport" in order to enter certain bars and restaurants.
Here are a few noteworthy food and drink events happening in October, featuring pumpkin cinnamon buns, taco deals, a dumpling fest, an epic burger adventure, and much, much more.
Check back as the month progresses to see what's been added. There's always something good to eat in Vancouver!
National Taco Day at La Taqueria: Free tacos, all-day Happy Hour
When: Oct. 4
It´s National Taco Day, and La Taqueria is celebrating by offering Happy Hour all day long and free tacos at all its locations, including the Food Truck or El Camión. The free tacos deal is for a free fish Baja taco at all locations and the food truck located in the Vancouver Art Gallery from 2-3:30 p.m. One per person, subject to availability. Check out La Taqueria's Happy Hour menu HERE.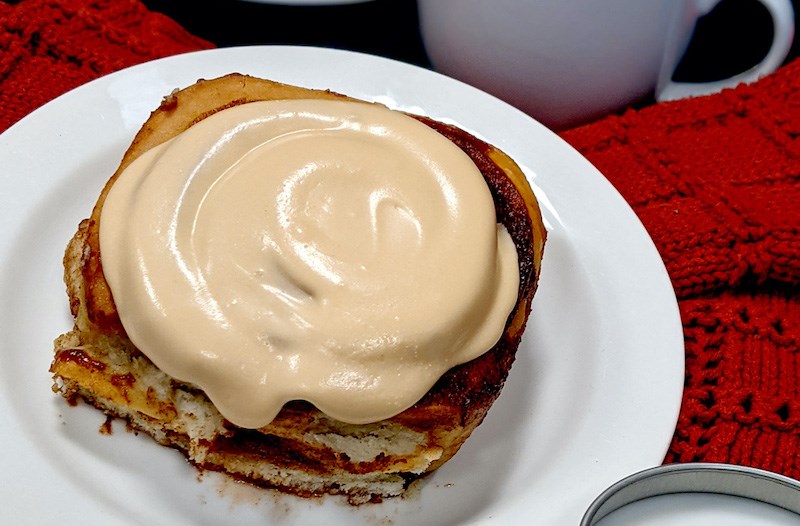 When: Oct. 8-11.
It's Pumpkin Season again! That means Grounds for Coffee is releasing their annual Pumpkin Cinnamon Buns from October 8-11 and they're also selling a new limited edition Pumpkin Spice Candle. These buns are super ooey gooey and the candle adds cozy fall vibes. We're so there!
When: Oct. 1-3
North Vancouver's Two Rivers recently learned that A&W Canada has been using the same grass-fed beef supplier they work with. So to celebrate, for one weekend only, the butcher shop is selling A&W's blend, so you can try your hand at making a Mama or Teen burger at home. Good luck, grillers!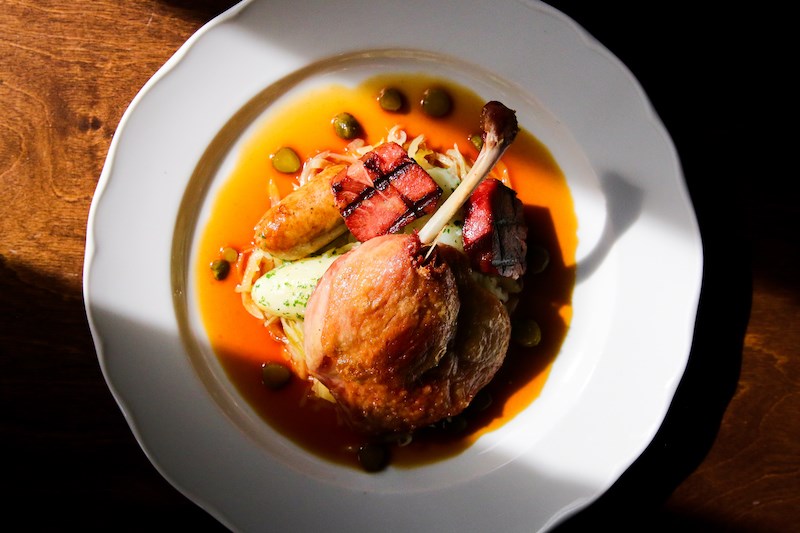 When: Sept. 29-Oct. 31
Canada's top-ranked restaurant has bid 'au revoir' to à la carte and take-home services to create unique multi-course monthly menu concepts that are open for advanced pre-paid reservations. The fall line-up will showcase reigning culinary regions of France, and in October it's Alsace. The award-winning restaurant will be showcasing the German and Swiss influences of the mountainous region's culinary culture. Tickets to the October menu offered from September 29 through October 31 are now available for $75 per person plus tax. Each ticket includes complimentary pain au sarrasin & mignardise and a choice of starter, main and dessert, with optional add-ons for the table also available. Menu & Reservations.
When: Oct. 1-31
Taking place during the entire month of October, Taste of Yaletown (TOY) offers diners the chance to revisit old favourites or try new spots in the neighbourhood through special, curated menus at participating restaurants.
In addition to being the first time TOY is running all month long, the event also has another new feature, the "Healthcare Happy Hour." From 4 to 6 p.m. on every Wednesday during TOY, enjoy live music, gift baskets for health care workers, and a community board where folks can share their own messages of appreciation and support to health care workers.
Organized by the Yaletown Business Improvement Association (YBIA), as an extra incentive to support the community, YBIA will donate $2 for every TOY menu sold to The Greater Vancouver Food Bank and Yaletown House, a not-for-profit long-term care home for seniors.
See a list of participating restaurants HERE.
Octoburgerfest: Patty Paths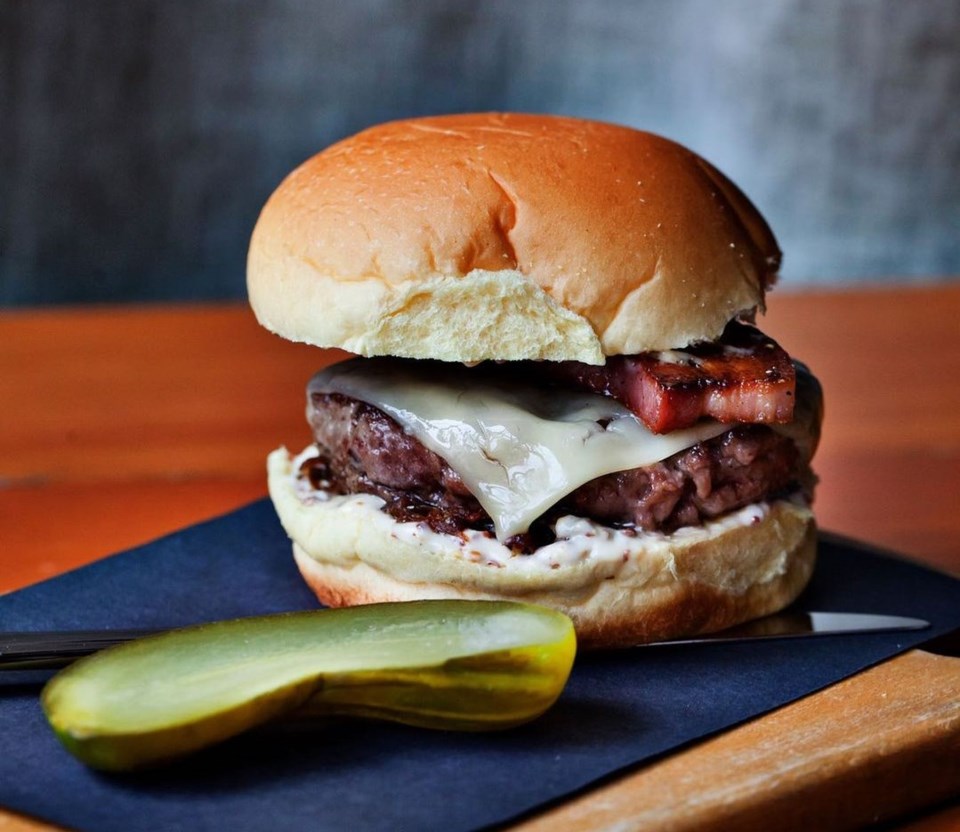 When: Oct. 1-31
The month-long ode to fun on a bun comes from the Real Beef Buddies, who've hacked and slashed their way through Vancouver's food jungle to create three burger paths for followers to explore. The three "patty paths" take eaters to 24 different restaurants who've created finely tuned burgers. Each path follows a different style: The Smashes (smash burgers), The Classics, and The Fancies. Participants can eat their way through one or more of the "patty paths" then rate the burgers and help the Real Beef Buddies name the top burger in Vancouver. We've got the full list of which burgers are on each "Path" HERE.
When: Sun. Oct. 3 from 10 a.m.-1 p.m.
Thanks to the pandemic, Les Dames has two years of culinary collectibles this year with donations from chefs, well know restaurants, kitchen shops and private collections. For those who cook we have both home and professional equipment and tools, cookbooks (many of them signed), and for those who cook for a living, Cater, or run charity kitchens – there is linens, platters, cutting boards and more. From well loved, to gently used, to brand new – it's a true culinary marketplace. Collectibles, vintage and hard to find include Martha Sturdy, Danby, Crown Derby, Johnson ware, Mexican ware, vintage Melamine and as well as vintage cookbooks. Holiday tableware, wine books, glasses and kitsch; brand new china, flatware and stemware; Fine modern white china; Estate china and silver. Linens include table linens, chair covers, and brand new aprons and chef jackets from Blackwood Apparel, and a few big ticket (and big sized bargains) include two new EVO grills, donated by Chef Nicky Major, and a vintage pine table. Meet celebrity chefs, have them sign your books, and it's all under cover, in the outdoor Picnic Pavilion (behind Kids Market) on Granville Island.
Guest Chef Dinners at Hawksworth: Michael Hunter
When: Weds. Oct. 6
Award-winning Chef David Hawksworth is welcoming friends from the industry to Hawksworth Restaurant to collaborate with him this fall, in celebration of the restaurant's 10 year anniversary. The series kicks off with Toronto-based Michael Hunter on Wednesday, October 6, chef and owner of Antler Kitchen & Bar and author of The Hunter Chef Cookbook. This special collaboration evening will feature a five-course tasting menu with a wild fish course from Chef Hawksworth, a wild game course from Chef Hunter and inspired ingredients like fresh mushrooms and cedar highlighted throughout. Limited seating is still available for this dinner. To reserve your spot, email events@hawksworthcatering.com. The five-course tasting menu is priced at $110 per guest, with optional wine pairings carefully curated by the dedicated Hawksworth sommelier team offered for an additional $55.
Tojo's 50th Anniversary in Canada Omakase Menu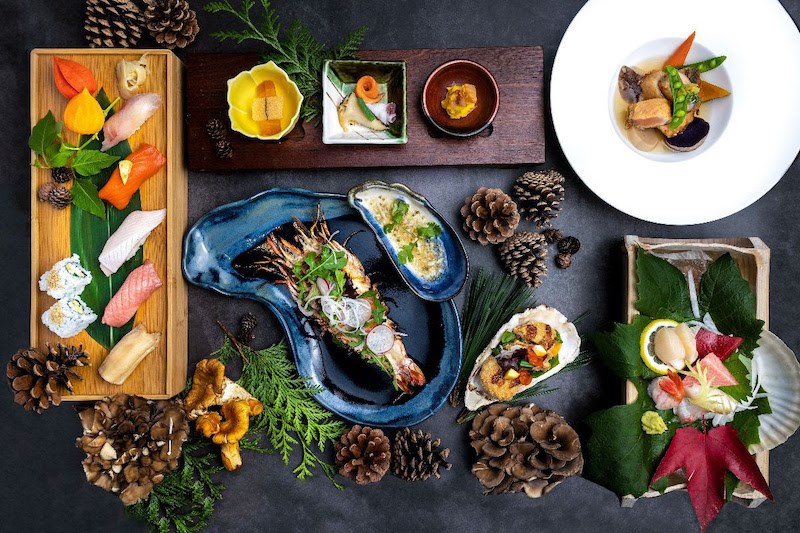 When: Oct. 1-mid-Nov.
As Chef Hidekazu Tojo reflects on 50 years in Canada and 33 years of operating Tojo's Restaurant, he launches an Anniversary Omakase starring his favourite local ingredients and elevated renditions of some of his most famous creations. Diners will be able to enjoy the celebratory menu from October 1 until mid November. The seven-course Anniversary Omakase spotlights a selection of chef's favourite seafood, including salmon, sablefish, kazunoko (herring roe), octopus and oyster. To start, an impressive three-piece Amuse Bouche features combinations of; local golden beets and kazunoko kombu (herring roe on kelp); house-smoked salmon, Pacific octopus and sea escargot; and intensely flavourful kabocha and potato salad with smoked sablefish. Diners will also be treated to sashimi and nigiri courses featuring the best available fish of the day; the Tojo Roll makes a blast from the past appearance here too.
This latest menu is available for $220 per person. A selection of premium sake pairings will be available for those looking to enhance the experience. A number of the dishes will also be available for order a la carte. The full menu can be viewed online here.

Reservations can be made by calling the restaurant at 604-872-8050 or online here.
When: Oct. 6 from 6-10 p.m.
Dumpling Fest will feature bites from select Vancouver restaurants showcasing dumplings in numerous forms. Bite into tortellini from Italy, empanadas from Mexico, and more to see how versatile dumplings can be as you take yourself on the self-guided tasting tour with stops at four independent Vancouver restaurants. Each venue will offer tasting plates, and some will include a beverage. Tickets are $69 and must be purchased online in advance.
When: Oct. 10
This is a new event to Vancouver, and details are still under wraps. Vancouver's Chicken Wing Festival, which is set to be held at a secret location and will feature a wide variety of flavoured wings and craft beer. Tickets are $45 and are available online.
South by Southeast: Deja Vu Colombian Pastries at Cà Phê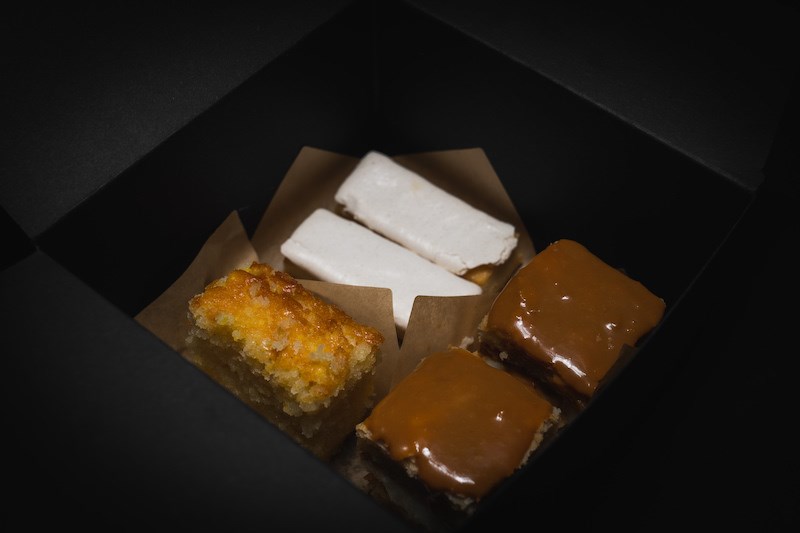 When: Order Oct. 2-20; pick-up Oct. 6-22
Social enterprise Cà Phê Vietnamese Coffee House (Cà Phê) is adding South American flavours to its menu of Southeast Asian specialty beverages with a special collaboration with Déjà Vu Bakery. Available starting October 2, the exclusive collection of caja de pasteles (pastry boxes) showcases an array of authentic Colombian confections, paired with Cà Phê's limited-edition Saigon cinnamon coffee. October is also Latin American Heritage Month in Canada. The three different caja de pasteles (pastry boxes) - each featuring three different traditional Colombian pastries, cookies and treats for $18 each - will be available for pre-orders via Cà Phê website, with one exclusive, limited-edition box debuting each week during the three-week span.
When: October 2021
Throughout the month of October 2021, sales of select wines made by Okanagan icon Quails' Gate Winery will support the BC Hospitality Foundation (BCHF). The winery will generously donate $1 per bottle sold of its 2020 Dry Riesling and 2019 Pinot Noir to the charity. A portion of the Quails' Gate donation will be allocated to the BC WISE scholarship program administered by the BCHF. Created in 2020, the program annually awards scholarships to individuals studying to have a career as winemakers, viticulturalists and/or wine business executives in the BC wine industry.
October Menu at Provence Marinaside: Feast Fit For a Knight (Menu du Chevalier)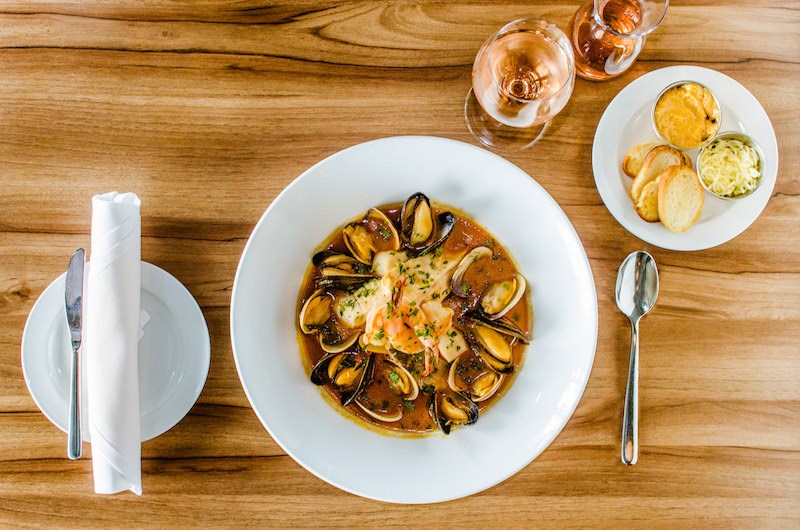 When: October 1-31
Provence Marinaside's October Feature Menu (which is also the feature for Taste of Yaletown) celebrates Chevalier and Chef Jean-Francis Quaglia's recent knighthood by France this past August. The menu includes Provence favourites such as Warm Goat Cheese Salad and Bouillabaisse plus new dishes – Country Style Paté and Squid Ink-Crusted Striped Bass. The special three-course table d'hôte menu will run from October 1 through 31 for both lunch and dinner – it will not be available during brunch on weekends and on holidays. It is a 'bonne affaire' priced at only $62 per person, with an optional wine pairing available for $40. Reservations recommended.