What a delicious year 2022 was! As V.I.A.'s in-house "foodie" I spend a lot of my time in pursuit of great eats in and around Vancouver - and the balance of the time thinking about what I might get to eat next, too.
Though some of my favourite dishes, bites, and meals happened outside of restaurants or while travelling in B.C. (Naramata, Vernon, Silver Star Resort, Gibsons) or abroad (all the seafood in Cabo), what I enjoyed at restaurants close to home ended up being such an epic list, I had to ruthlessly cut it back. I mean, I was absolutely vicious in eliminating some incredible eats. Not everything on the final list is new and trendy - there are some wonderful places I visited this year that continue to deliver on deliciousness.
It's my absolute joy to bring V.I.A. readers food stories, from restaurant closures and openings to my own experiences eating and drinking in the city. You can sign up for my Forking Awesome newsletter to get that content directly delivered to your inbox, and follow me on TikTok @forkingawesomevia, for food videos.
For now, please enjoy this roundup featuring the absolute best things I ate or drank in Vancouver (and a little outside) this past year, presented in no particular order.
Pastries and the Spicy Tomato Jam from The Modern Pantry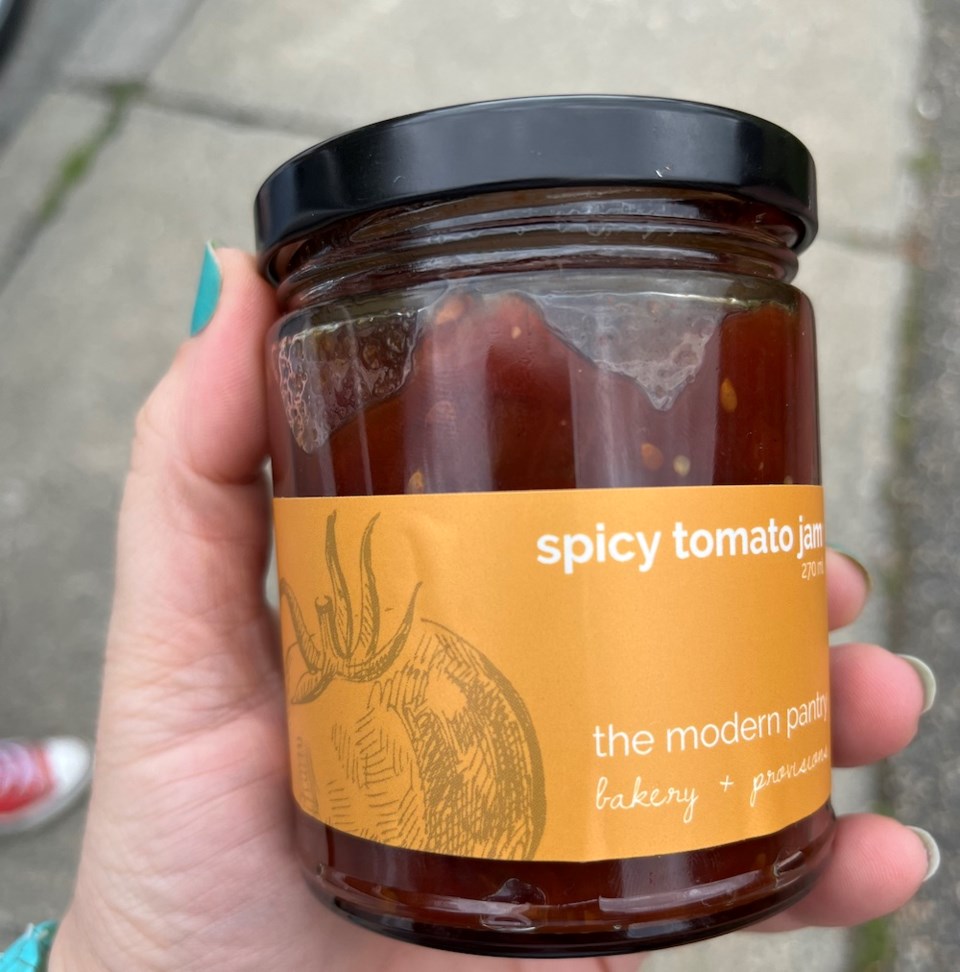 West Vancouver welcomed the second outpost of popular bakeshop favourite The Modern Pantry this year, and wow are they turning out some amazing eats. Cookies, pastries, breakfast sandwiches, and pantry items shine here, but I don't ever want to be without a jar of their Spicy Tomato Jam on hand at home.
There's a reason why L'Abattoir is for many people a "special occasion" restaurant, and this year I had an absolute stunner of a special occasion dinner here. From the amuse to the last sips of amaro at the end (and those beautiful cookies with their "tile floor" design), you can be assured of a spectacular French/West Coast meal at this Gastown spot. If you are not averse, be sure to order the terrine of duck foie gras.
Chicken Parm at Burdy
These folks know how to build a hearty, hot, savoury sandwich, from the tangy-sweet tomato sauce to the gooey cheese and herby crunch of the chicken coating. The little yellow "food bus" that parks at Container Brewing is serving up the goods, big time.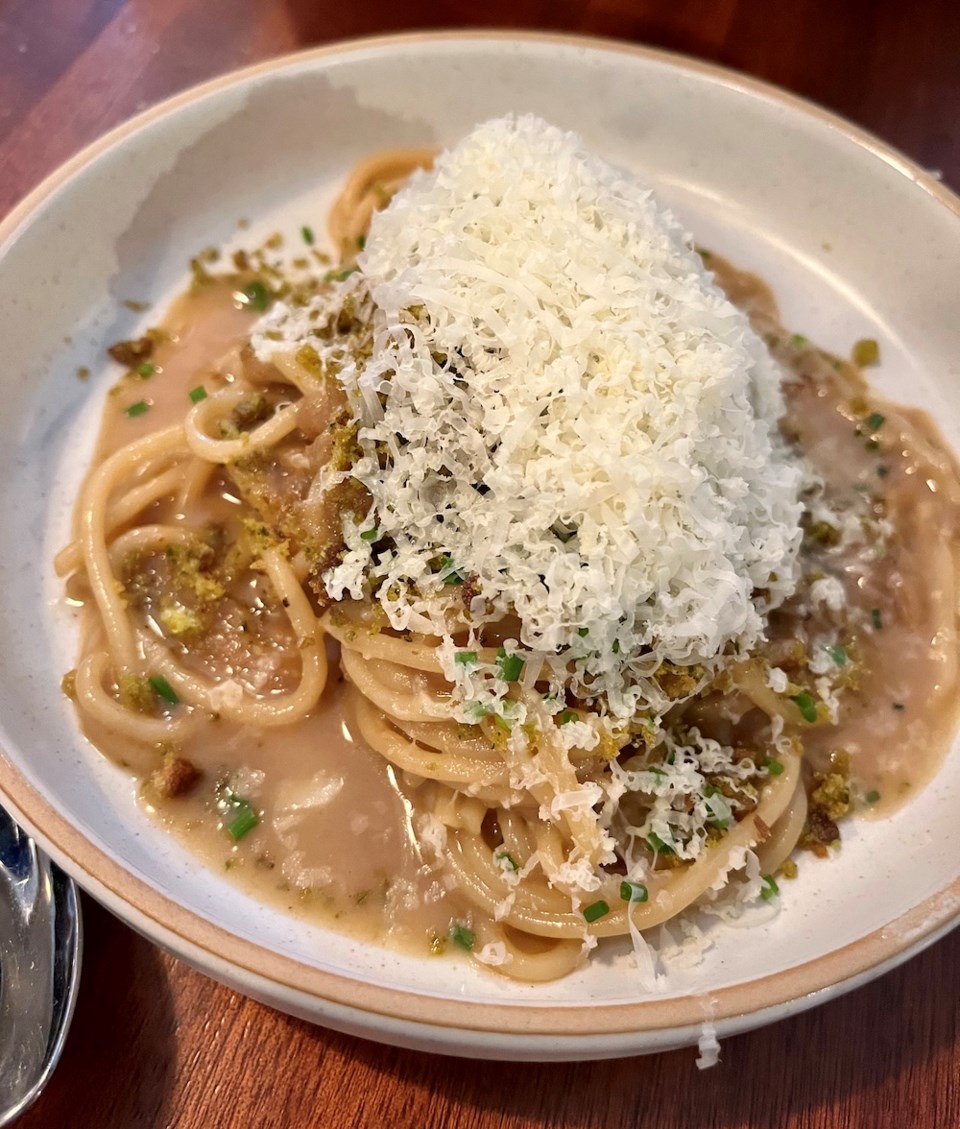 It should surprise no one that the creative minds behind The Mackenzie Room and Say Mercy! are doing great stuff at their little French bistro-grocer. I fell in love with their inventive French Onion pasta dish.
The number of times I've thanked the heavens for not putting Aburi Market closer to where I live or work this year is off the charts. This is the premium Japanese grocery store from the folks behind Miku, Minami, and Gyoza Bar, and that means you can get not only pantry goods but also top-of-the-line take-out eats here, including sushi, like their signature aburi.
Seacuterie box from F.I.S.H.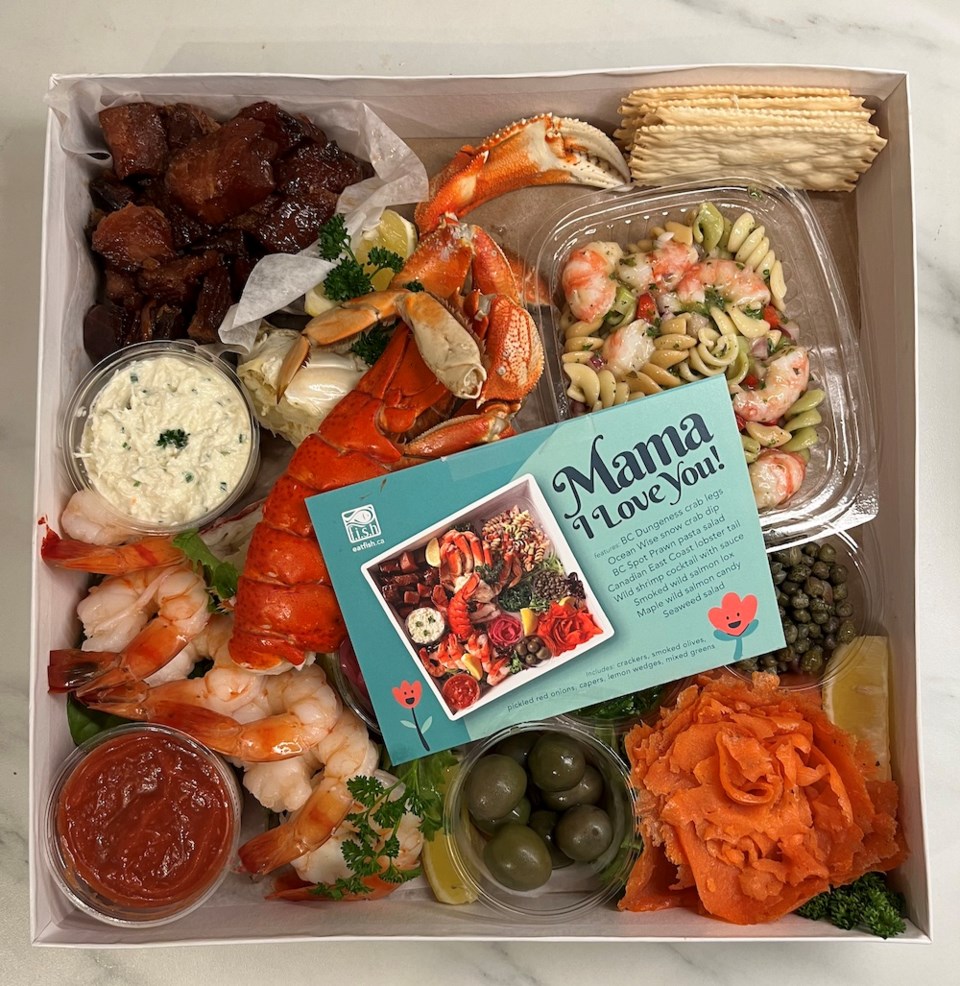 Move over charcuterie. If you're celebrating (with) a seafood lover (it's me, hi!) then when Fresh Ideas Start Here (aka F.I.S.H.) is doing seafood charcuterie boxes, like for Mother's Day, run, don't walk. Also, yes, this is a hint for anyone wondering what to get me, ever.
Chocolate Chip Cookie from Fife
Is this the best chocolate chip cooking in Vancouver? Yes. Enough said.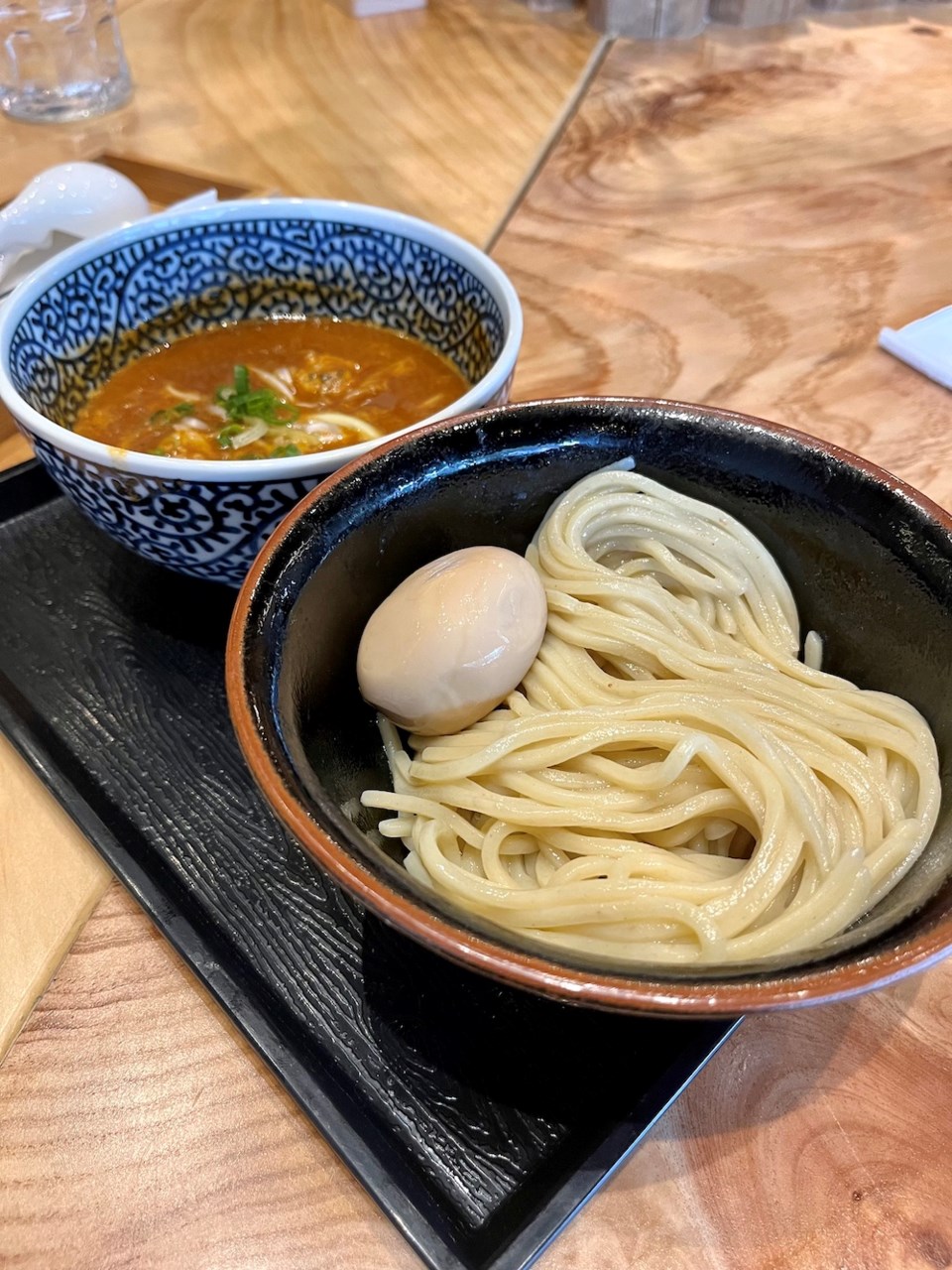 This newer "ramen row" spot is all about tsukemen (which I learned how to pronounce this year), and they do "dipping noodles" like no other. Everything I tried there was crave-worthy, but I can't stop thinking about one special, the lobster tsukemen.
To be fair, all of the Lebanese/Syrian fare at Yasma in Coal Harbour is beautiful, but this year I went on record declaring they're making the best hummus in Vancouver.
Twisted donuts at Nukid
Korean donuts are super trendy in Vancouver lately, but this Robson Street spot is giving them a twist, literally. Look for unique ingredients, like corn, cereal, and cheese.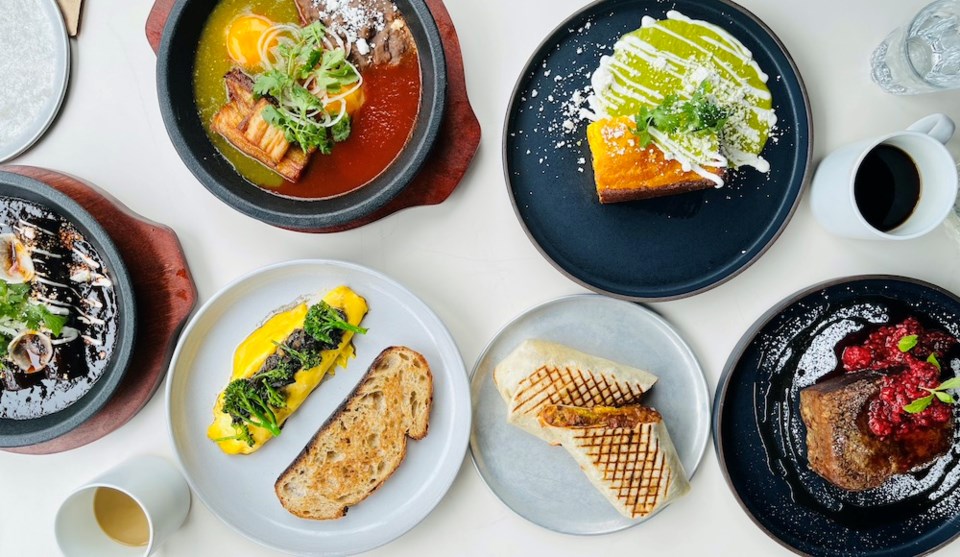 Vancouver loves brunch, and variations on the same-old are most welcome. Enter La Taqueria, and the brunch menu they launched at their Yukon and new Brentwood locations this year. This is truly the most underrated brunch in Vancouver, thanks to dishes like Huevos Divorciados, mole, and loaded breakfast burritos.
There were a lot of amazing foods I got to enjoy during the course of Vancouver Foodie Tours' Granville Island tour, but there is nothing quite like sitting down to a plate of expertly made noodles from Sen Pad Thai.
There's a fun vibe at Monarca in Gastown, with lively drinks and dishes, but none stood out to me more than their octopus, which was impossibly tender and kicked up with a perfectly spiced sauce. The dish is called Pulpo a la Brasas (Chargrilled Salsa Roja Marinated Octopus, New Potato, Brussels Sprouts, Arugula, Blue Cheese Crumbs, Chilli Garlic Aioli). Order it up!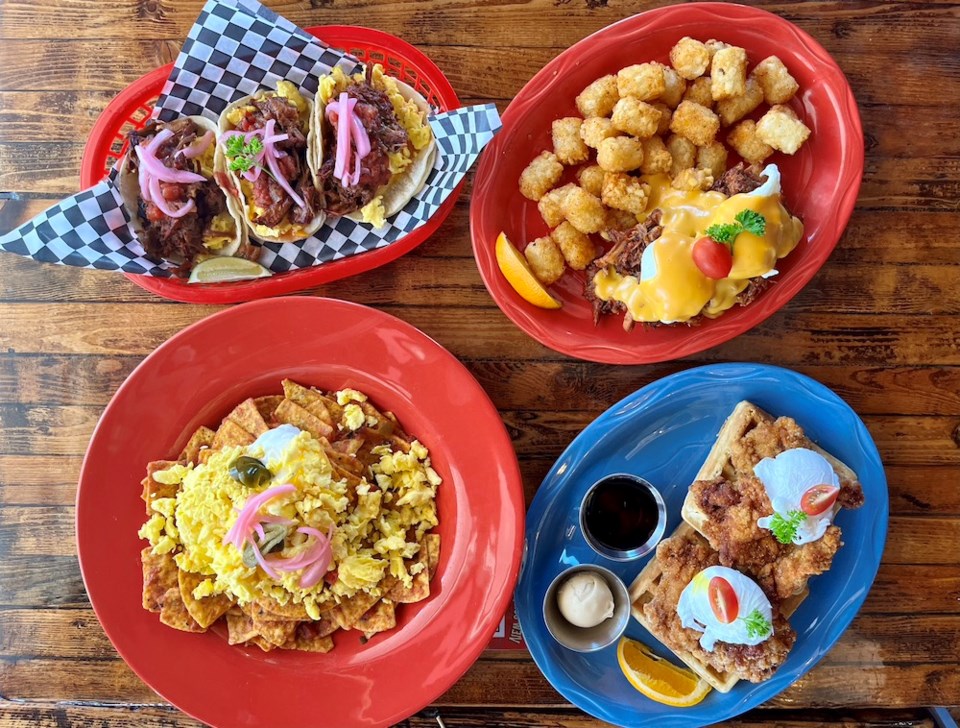 Why not put a Southern BBQ twist on brunch? At Slim's that means breakfast tacos, Chilaquiles, Fried Chicken and Waffles, and cornbread loaded with pulled pork and poached eggs. A great shakeup to more standard brunch bare.
"Platachos" and tropical hot sauce from Andina
When I tell you that 2022 was the year I nearly broke the law because I wanted to steal the hot sauce bottle from Andina's tasting room in East Van, I am not joking. If Santa could drop a bottle in my stocking that would be perfect.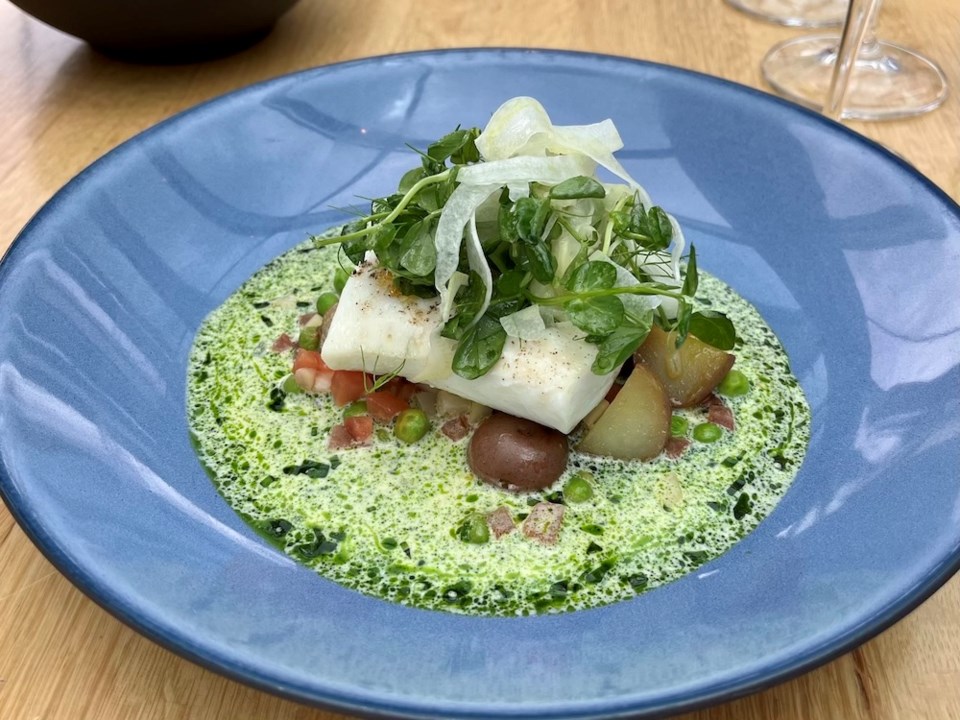 It was quite the year for Cactus Club, as a bit of a shake-up behind the scenes at Cactus Club saw founder Richard Jaffray stepping aside, having sold his stake in the business to the Fuller family of Earls' fame. The team were still more than thrilled to show us what the venerable chain can do, and at an elegant lunch showcasing new dishes, the BC Halibut poached with a lobster tarragon butter sauce was downright revelatory.
10th anniversary menu at Minami
This fall, Yaletown's Minami refreshed its menu, honing in on dishes using wagyu as well as amping up its popular sushi and sashimi selections, and, unsurprisingly, it was incredible.
Grape tea at Nuttea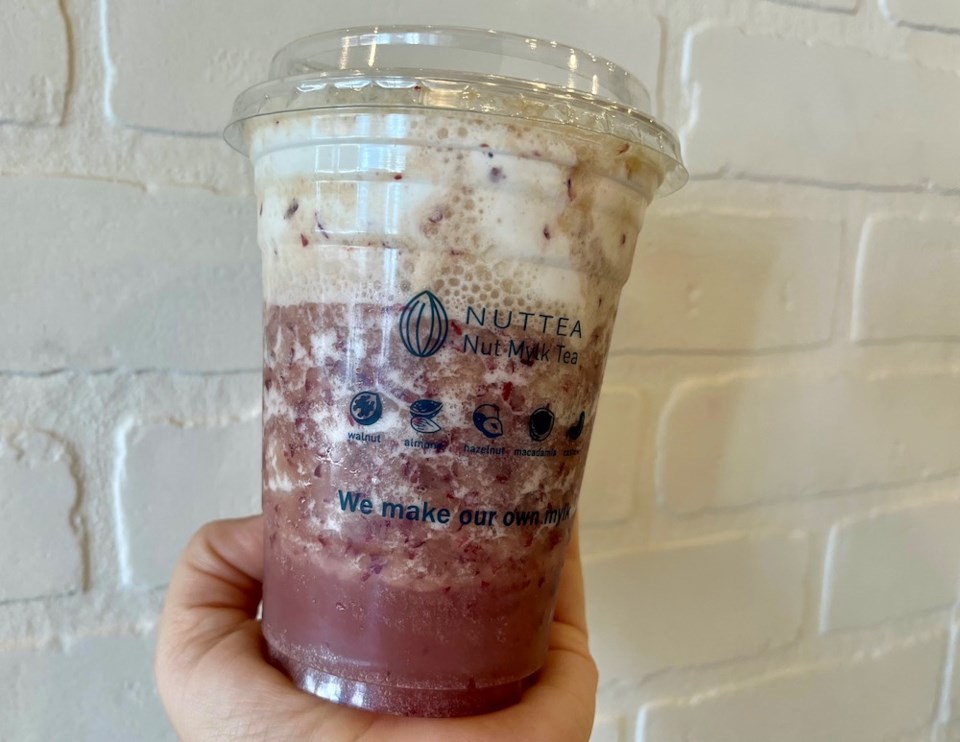 It's hard to surprise my tastebuds, but that's what one of the drinks at Nuttea in Kits did. It's their drink made with red grapes, and this spot that does all plant-based tea drinks is really onto something with this one.
Rhubarb Crisp ice cream from Earnest
Normally I'm a gelato gal, but when I tell you the chokehold this flavour from Earnest had on me. I saw it on their socials and immediately went in search of it.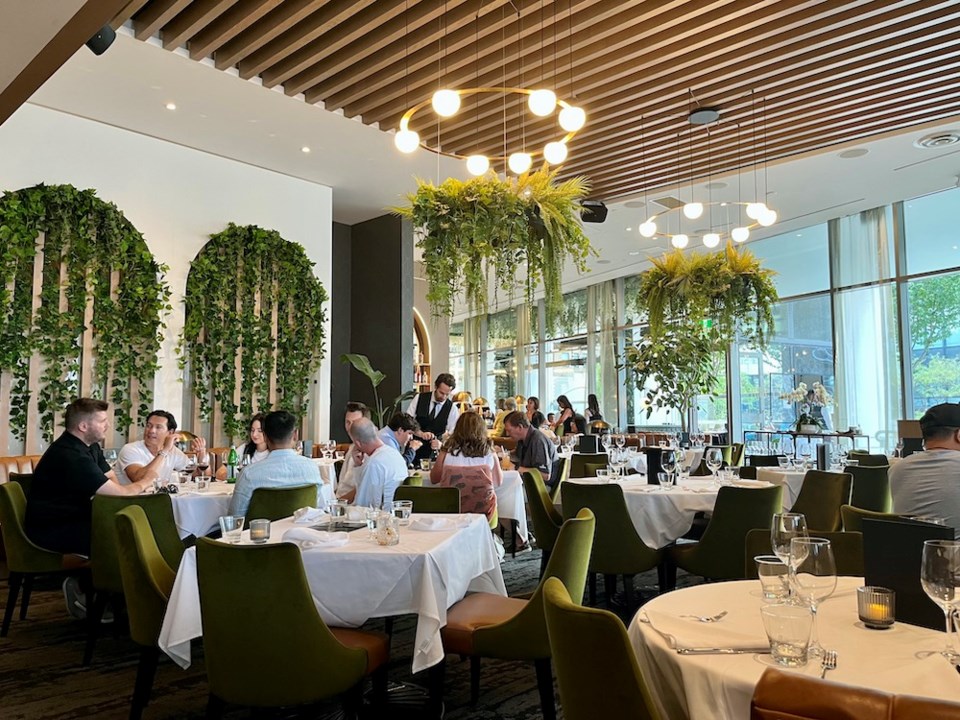 I was as shocked as anyone that I crushed hard on Riley's, because I was expecting it to be all style and no substance, and I was so wrong. Yes, it is flashy. But it is so fun, and decadent and just the right about of showy. Coq au Vin, seafood towers, buttery bread, smoky s'mores...it's the whole package.
I get to meet a lot of amazing people in the food world, but few impressed me this year like Chef Leslie Grana, the one-woman powerhouse behind a commissary donut business. Oh, and the donuts are amazing.
Spam Musubi at Sushi Radio/Electric Bicycle Brewing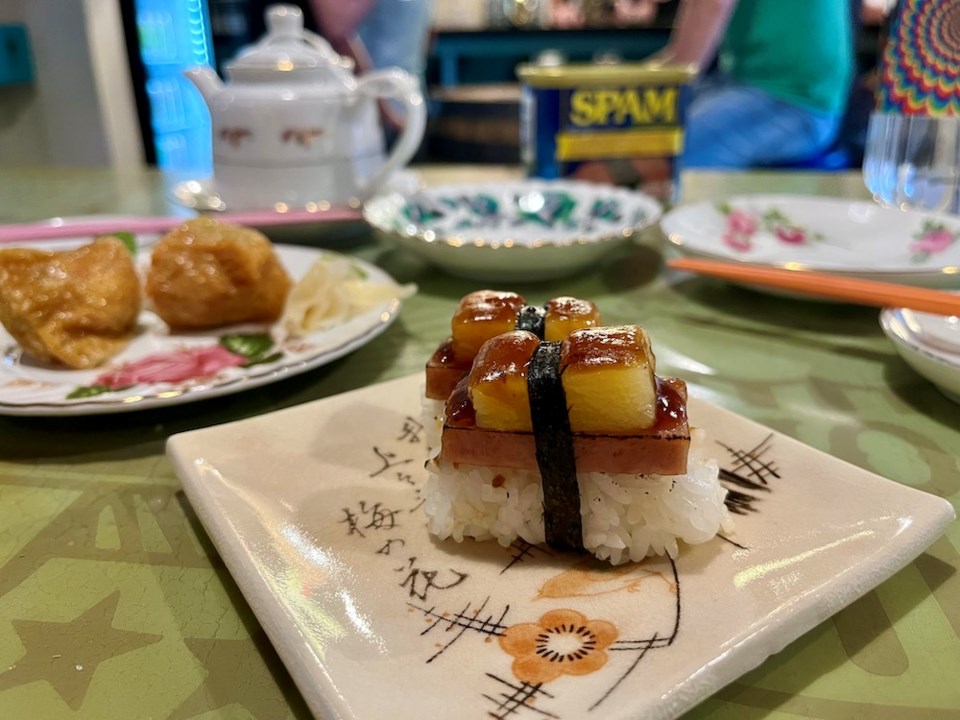 This year, Electric Bicycle launched a sushi concept in its Mount Pleasant brewery, and it was so much fun, especially items like the Spam Musubi.
This is the best food event in Vancouver. This was my first year, and I was blown away. If you've never been, plan on going next year. I'll see you there.
Dinner and cocktails at Five Sails
When I dined at Five Sails this year, the team was hoping to make its way onto the Michelin list. Sadly, that didn't happen, but the byproduct is that the crew has upped its game, delivering elegant dishes making the nudge towards more modern presentations, and they always have amazing customer service. The cocktails here are phenomenal; be warned, though, if they let your nine-year-old try the flavoured "bubble" gun he might decide to pursue a career in mixology.
Ramen and izakaya plates from Afuri
Tokyo's Afuri expanded into Vancouver this year, and is now leaning into the izakaya side of things at both its Lower Mainland locations. They're doing some fun stuff, like a seaweed and apple salad, dumplings, and bao buns but their ramen remains reliably tasty.
Banh Mi at the Nami food cart
You, me, and banh mi: A perfect lunch pairing, especially if you're eating it sitting on the grass under the summer sun in a Vancouver park.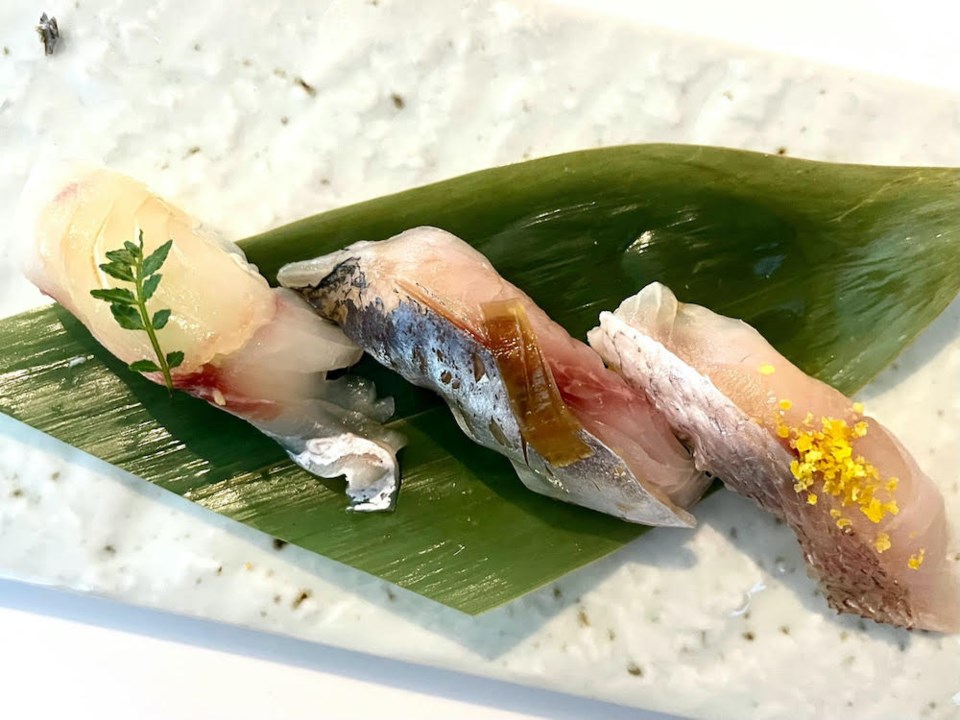 When you hear that Chef Masayoshi is consulting on a new omakase sushi bar offering at the RawBar/Lobby Lounge at the Fairmont Pacific Rim, you have to go. Beautiful OceanWise seafood, artfully presented, awaits.
Cake from Whole Foods
Hear me out: There's a kind of cake I miss dearly from Los Angeles. It's the Berry Blossom cake from Susina, a bakery that shut down in the years since I moved away. But when my colleagues surprised me with a cake to mark my five-year V.I.A. "workiversary" they wound up choosing its dupe. It's a white cake with white frosting and berries, and it came from the bakery at Whole Foods. Heaven!
Lomo Saltado at Suyo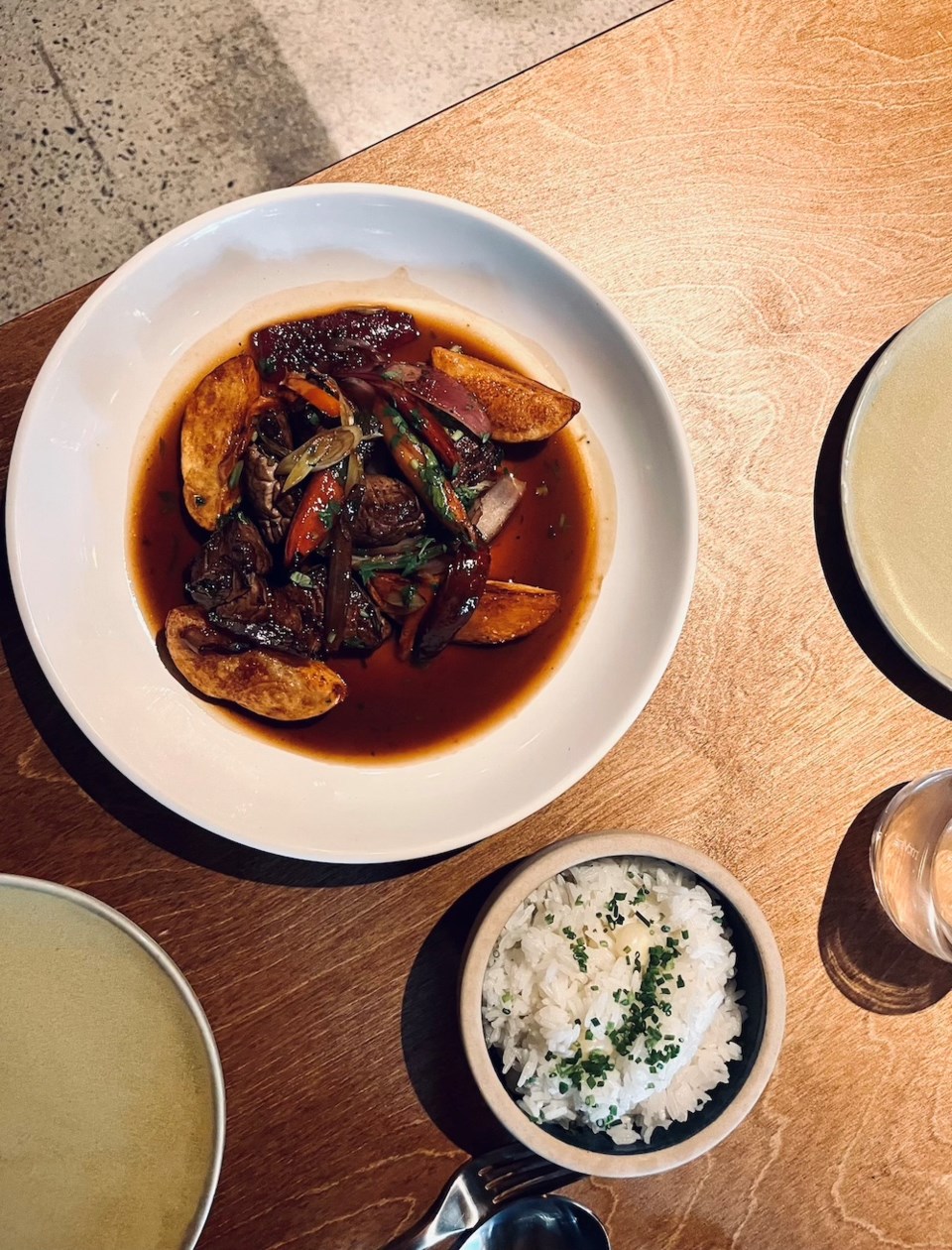 Suyo is so fun, and it feels like a real slice of somewhere else in the middle of Vancouver. The room is so vibrant and close, the drinks innovative, and the modern Peruvian fare a delight. The best dish I tried there was the Lomo Saltado. You'll see the flames leap around the pans in the semi-open kitchen as the chef deftly jiggles the pan to stir fry pieces of near-unctuous AAA Canadian beef tenderloin, which are then paired with onions and tomato and a rich sauce with thick wedges of potato and a side of rice.
All the noodle soups at Fat Mao
Just give me all of them.
Kamei has been around in Vancouver for decades, and this fall their West Broadway location rebranded from Ebisu to Kamei. This is kind of an old school spot for sushi and approachable Japanese dishes, but I love their take on Japanese pasta. It's creamy, rich, and loaded with seafood and served on chewy, thick udon noodles. You will need someone to share this with!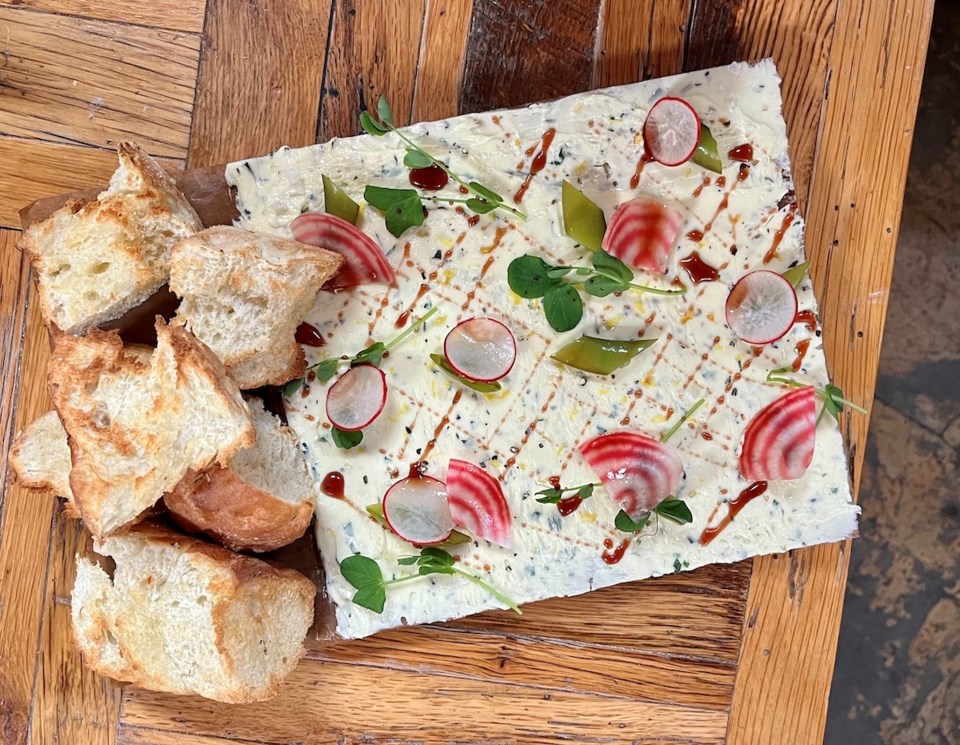 I have to give Belgard credit for jumping on this trend that took social media by storm. And before you start freaking out: There's a sheet of paper lining between the board and the butter, okay? Also: Bread and butter is just delicious.
There are fewer things better than sitting down with great people and eating great food, and the spag and meatball at Caffe La Tana easily fulfills the "great food" part.
In a ramen town, it's hard to put out bowls of noodles that do something different, but the chef behind the Ramen Club is doing just that.
Stadium eats at Nat Bailey
I mostly go to ballgames for the hot dogs. Vancouver's Nat Bailey Stadium, home of the Canadians, does not disappoint. Even if the players don't round the bases to home, concessions here go big.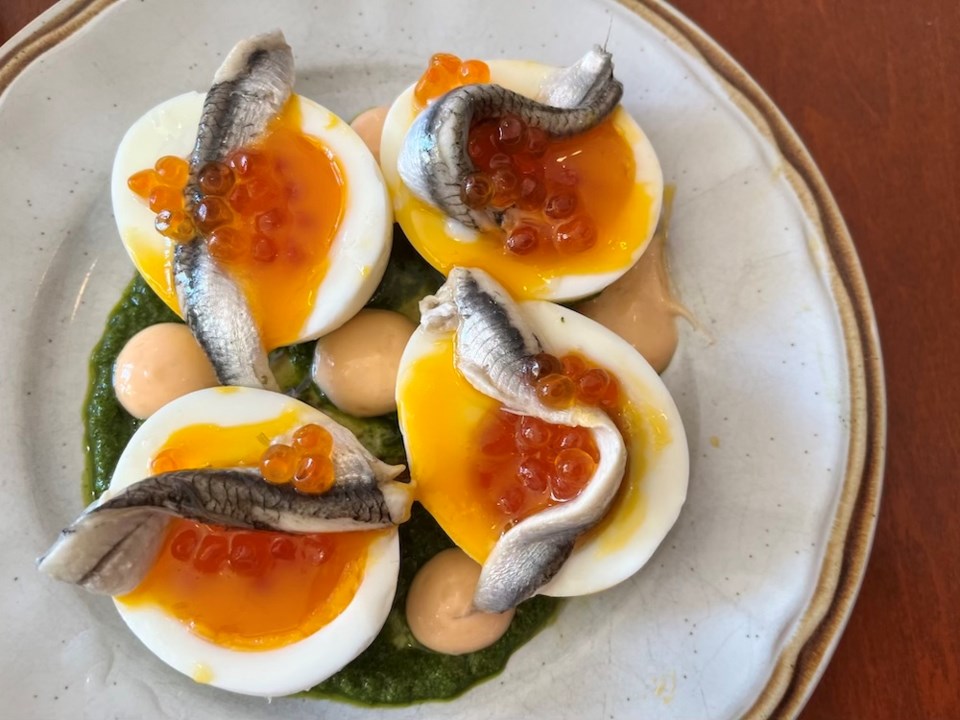 For their 9th anniversary, Ask For Luigi offered a special menu, including their beautiful eggs with anchovies starter. You should know that anytime someone says "anchovies" I will say "yes, please," but also, anytime someone says "want to go to Ask For Luigi?" I will also say "yes, please."
Do I look like I'm having fun in this video? The Paella Guys' workshops are such a joy, a real kitchen party. The most gratifying part is at the end, when you sit down to eat what you just helped to make: authentic paella.
Small plates and natty wines at Bar Susu
Ugh, did I just say "natty" wines? Yes. I'm sorry. But there is a reason why this 2022 newcomer has caught such a buzz. And I think their wines are why I caught such a buzz I only have dark, blurry photos of what I know was a really wonderful meal there.
Lunch special at Maenam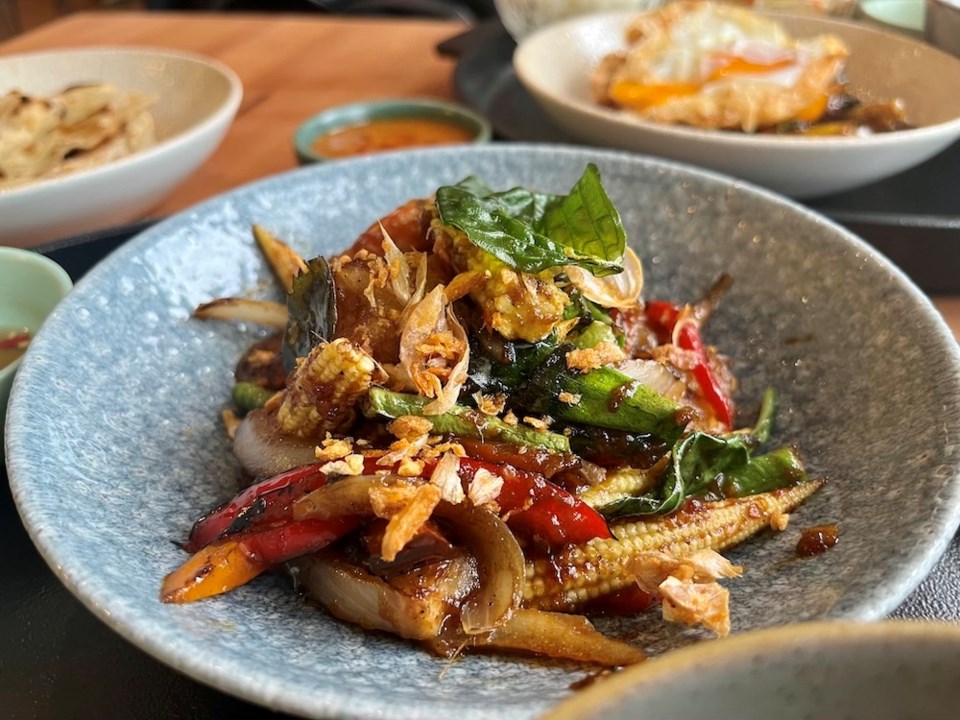 Maenam landed on this year's first-ever Michelin Guide list of recommended Vancouver restaurants, and while it is a wonderful place for a more elevated Thai dinner, they've recently resumed offering lunch, and are serving up wonderful lunch sets at a more approachable price point.
Cereal Milk soft serve at Milk Bar
Did I love this because I have a soft spot for nostalgia from my own past? Oh, probably.
North Pole Sea Salt Caramels from Purdys
This was the year I was lucky enough to take my second-ever factory tour at Purdys. I grew up on Purdys as our family's holiday treat go-to, so this is a place that makes childhood magic for me. This year they debuted caramels dusted with "North Pole" sea salt, and they have won me over so fully, I may have already made my way through an entire box before Christmas.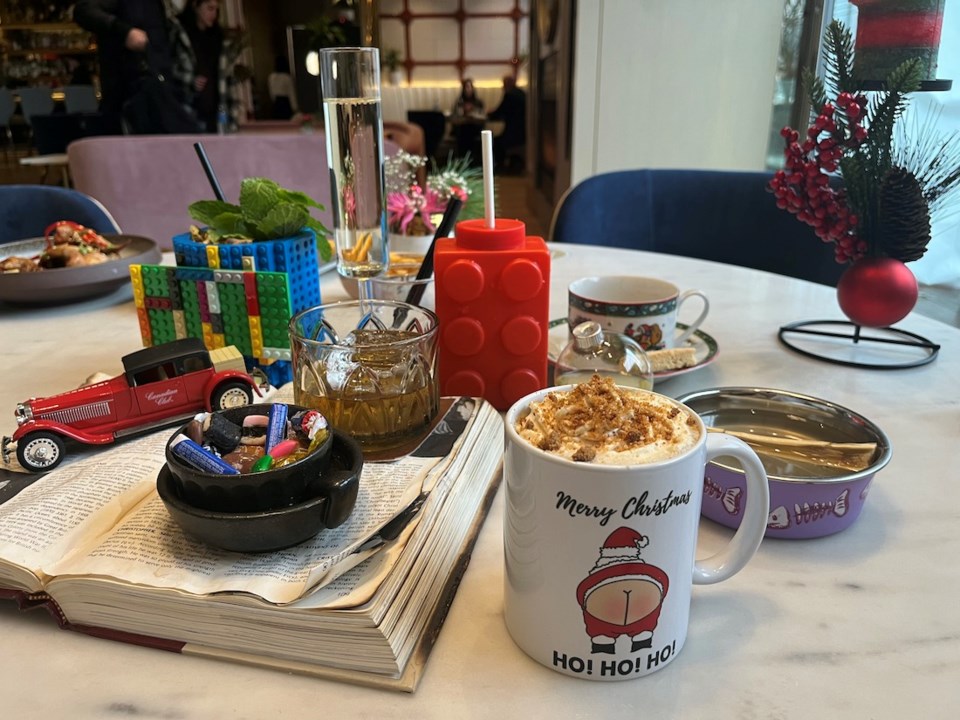 Yes, you can have an outstanding Afternoon Tea here, but the holidays are this hotel hangout's time to shine. This year's themed cocktail menu riffs on the relatives and friends you'll find at parties during Christmas, and it is so much fun.
In the summer, the place to be is the shipping container patio bar that is Chupito, "hidden" in a Gastown alley, where they're mixing phenomenal cocktails and serving up tantalizing dishes (ceviche, elote, tacos, and more). But then there's the indoor, year-round Cantina 189, a snug refuge on West Hastings with moody lighting and a menu of high-voltage cocktails showcasing Mexican spirits.