Food trends might come and go, but there is always one sure thing when it comes to restaurants in Vancouver: When one closes, another - or several more - will open.
Sometimes new dining options hit Vancouver in the blink of an eye, when a concept shutters and new operators make short work of flipping to space and getting the new spot up and running. But then there are all the times we learn something exciting is headed our way...and it takes months, or often years, for the doors to open.
From a Filipino fast food joint Vancouver has been clamouring for over several years to re-launches and revamps of familiar brands to exciting newcomers gearing up to get off the ground, there is plenty to look forward to as 2022 unfolds when it comes to new restaurants opening in Vancouver. Take a look at all the exciting new spots we've got our eye on in the city - and further afield - this spring and into the rest of the year.
Jollibee - Downtown Vancouver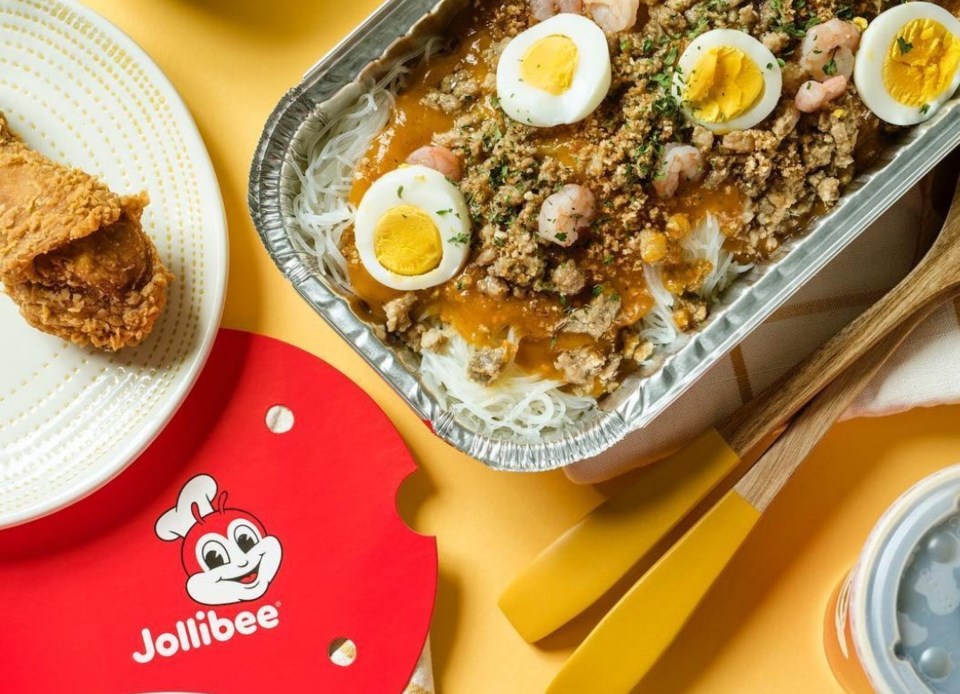 Get ready for Jolly Spaghetti and Palabok, Crispy Fried Chicken, Yumburgers, and Peach Mango Pie: Vancouver is finally getting its own Jollibee. The Filipino fast-food franchise has been setting up at 833 Granville St for ages, but the doors are ready to open officially to the public on Fri. Feb. 25. Initially Jollibee will offer take-out and delivery only, with dine-in to follow soon.
Opening date: Feb. 25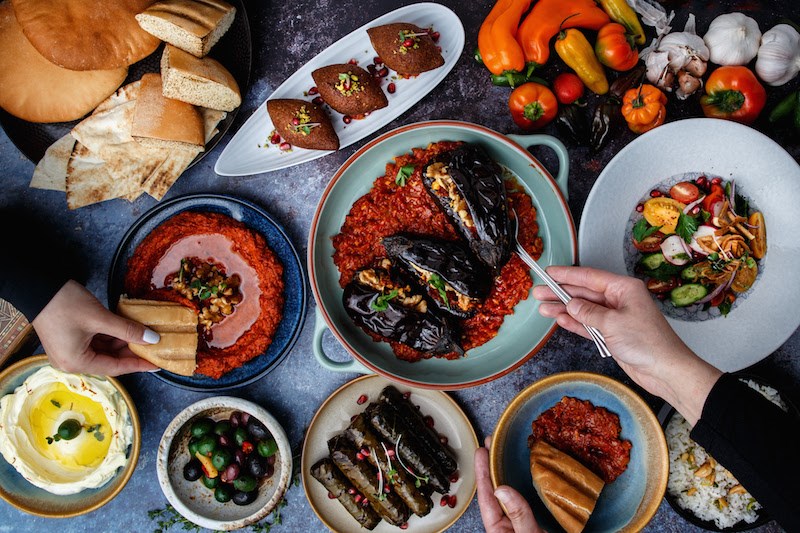 Yasma got started as a "ghost kitchen" concept, operating out of an established Kitsilano restaurant as a base for take-out and delivery before turning to permanent restaurant digs in Coal Harbour. The Lebanese-Syrian spot is offering take-out and delivery again from its new location at 550 Denman Street, and will soft-open for dine-in service on Friday, Feb. 25.
Soft opening date: Feb. 25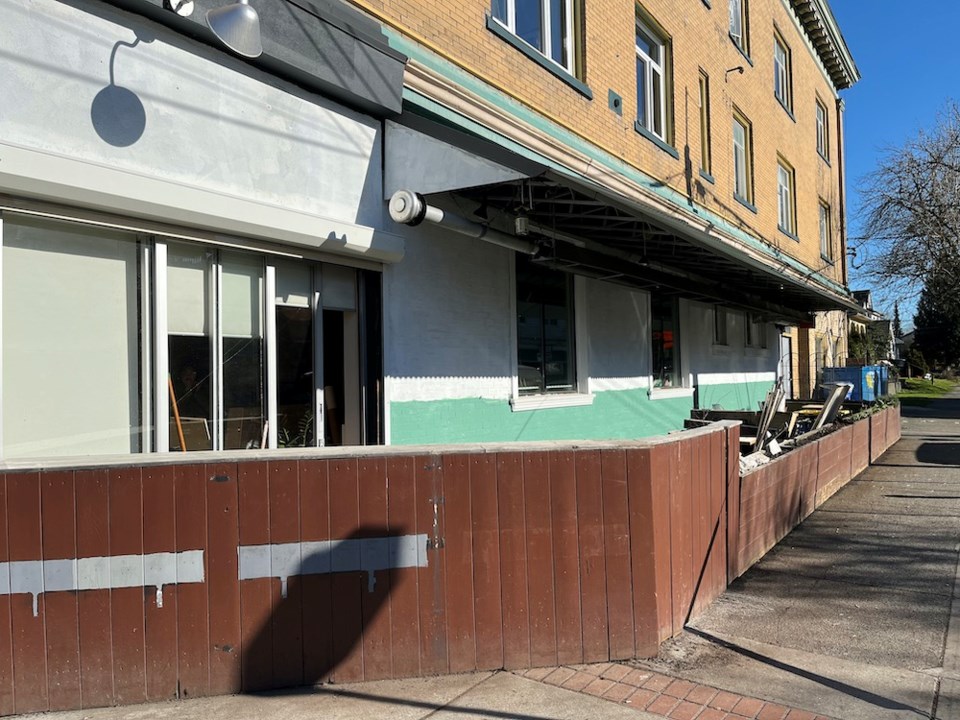 Moving into the old Ugly Dumpling spot at 1590 Commercial Drive is Hanai, a Hawaiian restaurant from the team behind the wildly popular commissary venture Hanai Family Table. They've teamed up with Miki Ellis and Stephen Whiteside (of Dachi, Elephant) and are transforming the vacated space into a sit-down iteration of their concept fuelled by the comfort foods of Hawaii.
Opening: Early March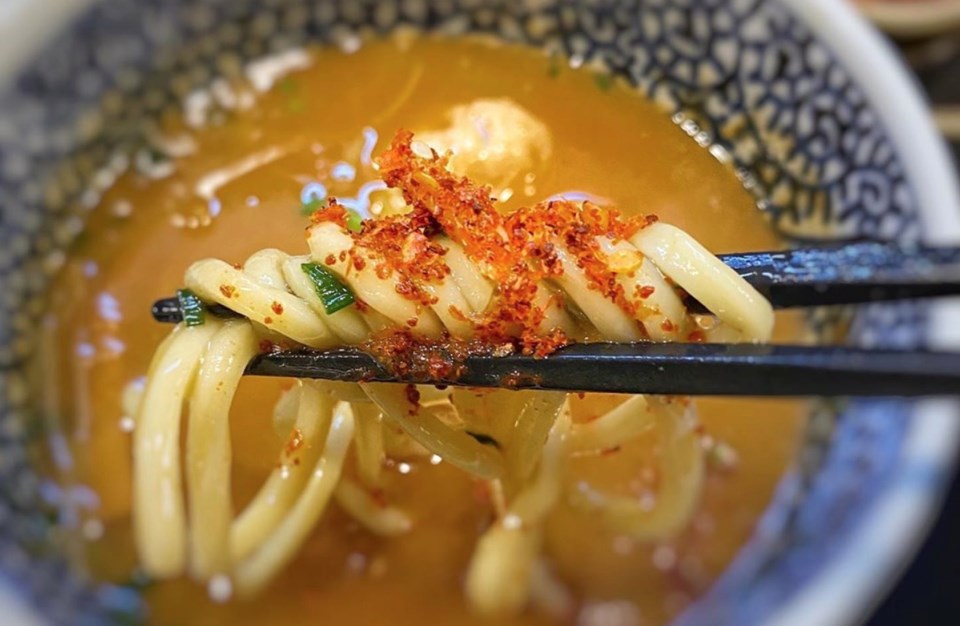 Some consider it the "most famous ramen restaurant in Japan," and finally Menya Itto - the "King of Tsukemen" - will open in Vancouver at 1479 Robson St. Tsukemen is the "dipping noodles" style of ramen - that's when you get a bowl of cold noodles served with a bowl of broth for dunking those noodles into. The Tokyo chain's first Vancouver location has been in the works since 2020, but in mid-February of this year they finally updated that the restaurant is looking to open in mid-March.
Opening: Mid-March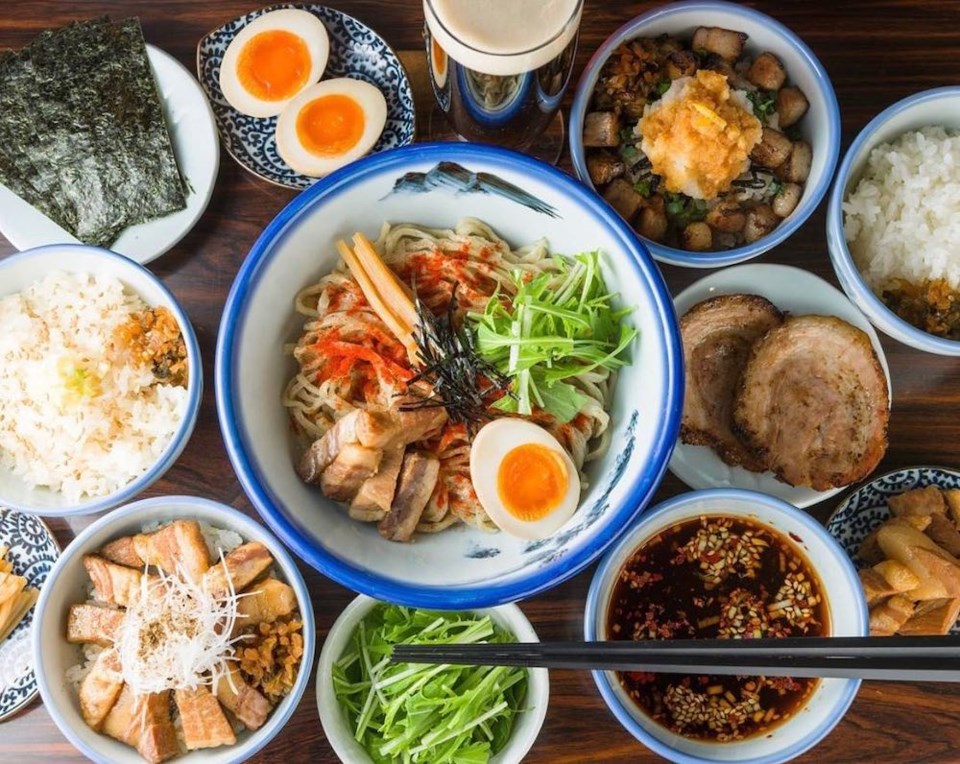 Tokyo-based Afuri Ramen + Dumpling is moving in at 2801 Main St in a former Hakim Optical location. This will be the second Metro Vancouver franchise; Afuri operates a restaurant in Richmond, which was the chain's first in Canada. Afuri is known for its chicken-broth based Yuzu Shio Ramen.
Opening: TBD 2022
Tap & Barrel Bridges - Granville Island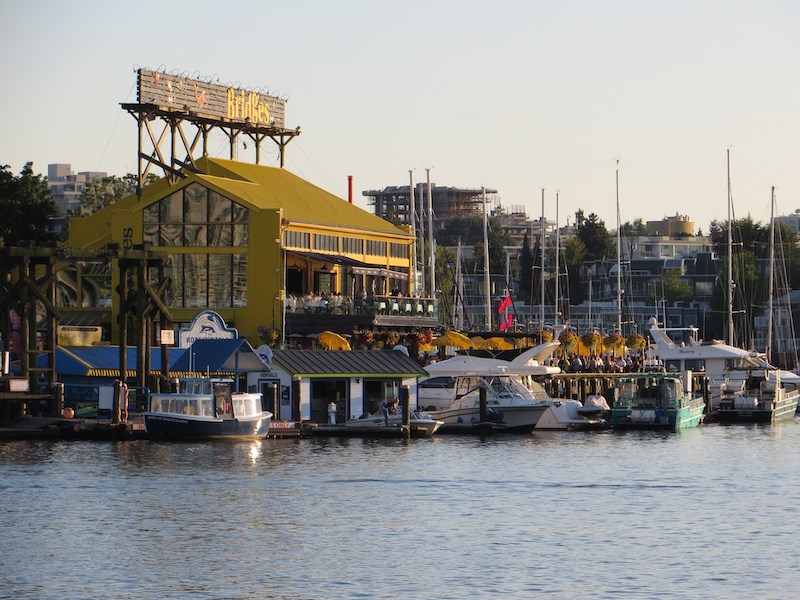 The iconic yellow restaurant at Granville Island was shut down last fall for a major revamp in the hands of its owners, the Tap & Barrel Group, who took over back in 2018. Though they had made some tweaks at Bridges before the close-down, the plan all along was to do a significant overhaul of the property - though we know the yellow will stay. Right now the T&B team is eyeing mid-May for a re-launch, which means plenty of patio time awaits.
Opening: Mid-May 2022
A sibling to Toptable Group's post steakhouse Elisa, Luigi & Sons at 1119 Hamilton St has been in the works since 2020. The former Urban Thai Bistro space has been in the process of being transformed into an artisanal butcher shop with a restaurant, including live-fire cooking. The project is in the hiring stages, but the opening date remains TBD.
Opening: TBD 2022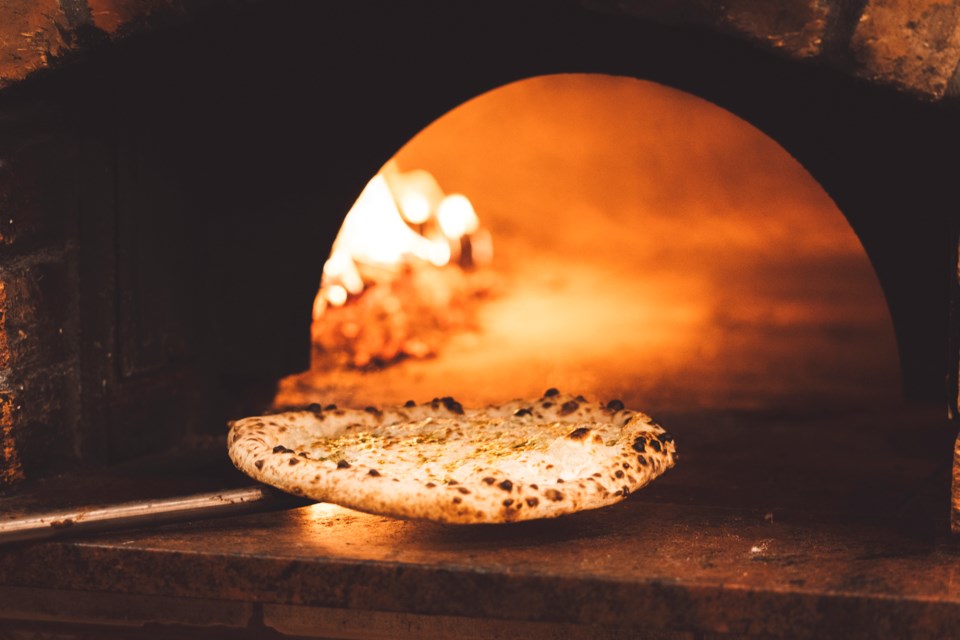 Things are progressing at Pizza Rubato, a new wood-fired Neapolitan-style pizzeria at 561 W Broadway in an ex-Freshii location. Hopefully their custom-made pizza oven will be sizzling pies this spring.
Opening: Spring 2022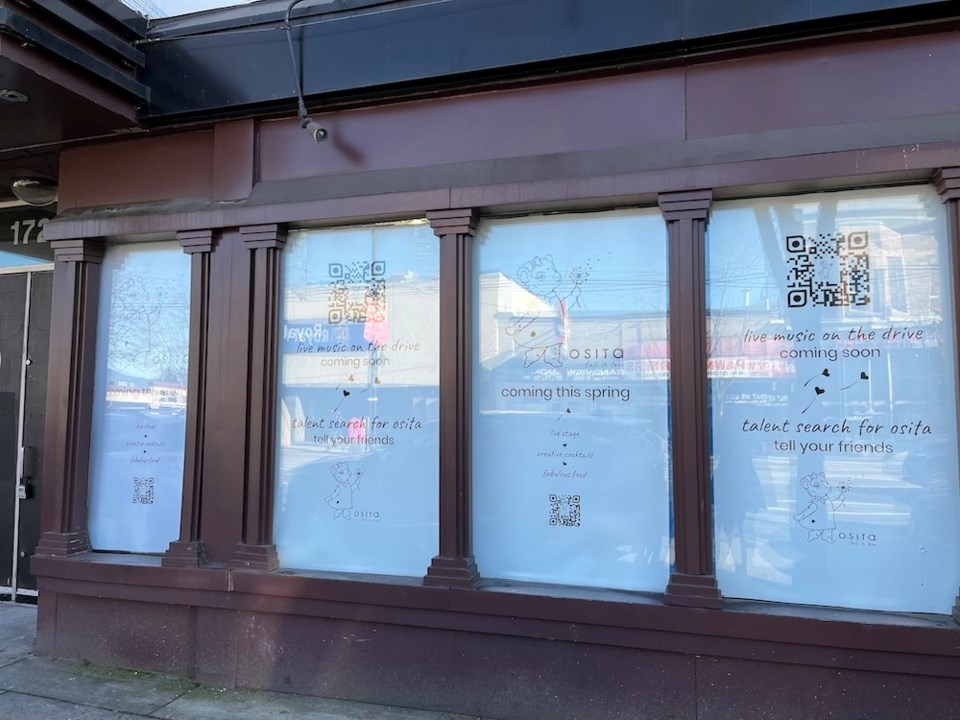 Occupying the former Federico's Supper Club on The Drive is Osita, an ambitious live music venue with Spanish-inspired food and drink. The project is in part that of Jesse Sugarman (The Charlatan) who is also one-half of Osito, an electronic music events organizer in Vancouver. We're keen to get a look inside the space at 1728 Commercial Dr, and have been told doors could open later this spring.
Opening: Spring 2022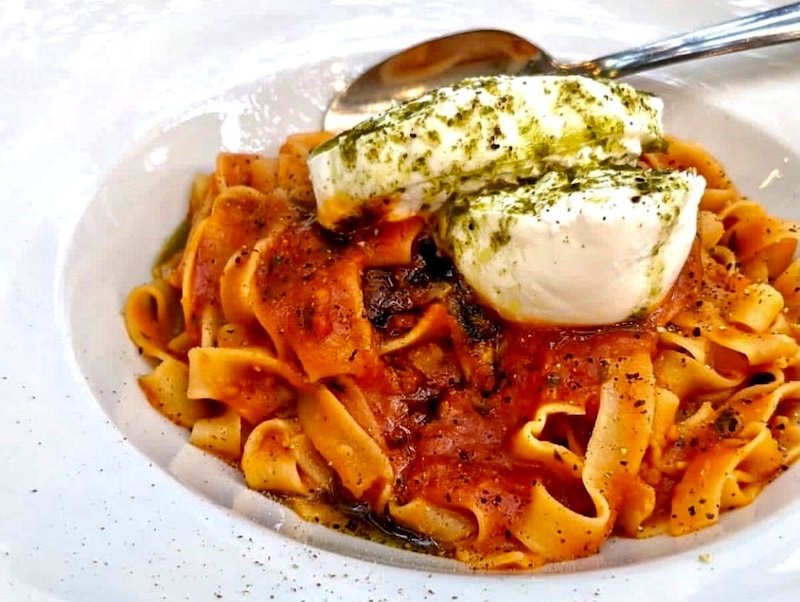 With their original Yaletown address, their second outpost in the West End, and a third location in Gastown, Robba da Matti will also have a home in Kitsilano, having taken over the vacated space at 1898 West 1st Ave (it was Cacao). All signs point to it opening soon, though just how soon is unknown at this point. Here's hoping to be twirling pasta this spring.
Opening: Spring 2022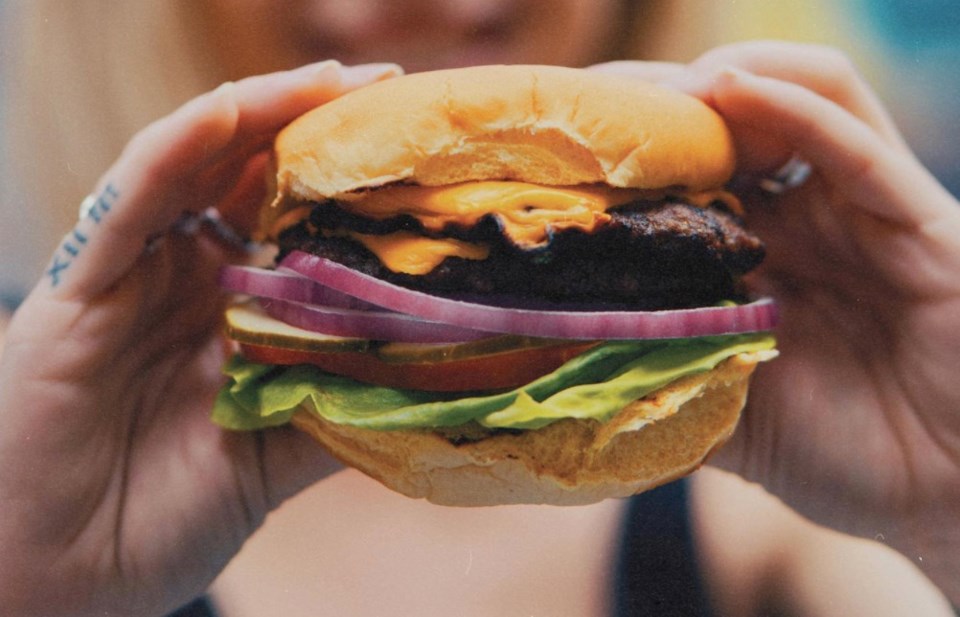 Calgary's arcade bar with street food-style grub and plenty of drinks is coming to YVR. Greta has moved in at 50 W Cordova in Gastown, the former home of The Bourbon, and is hoping to have Pong and pint enthusiasts tucking into poutine and burgers very soon.
Opening: Spring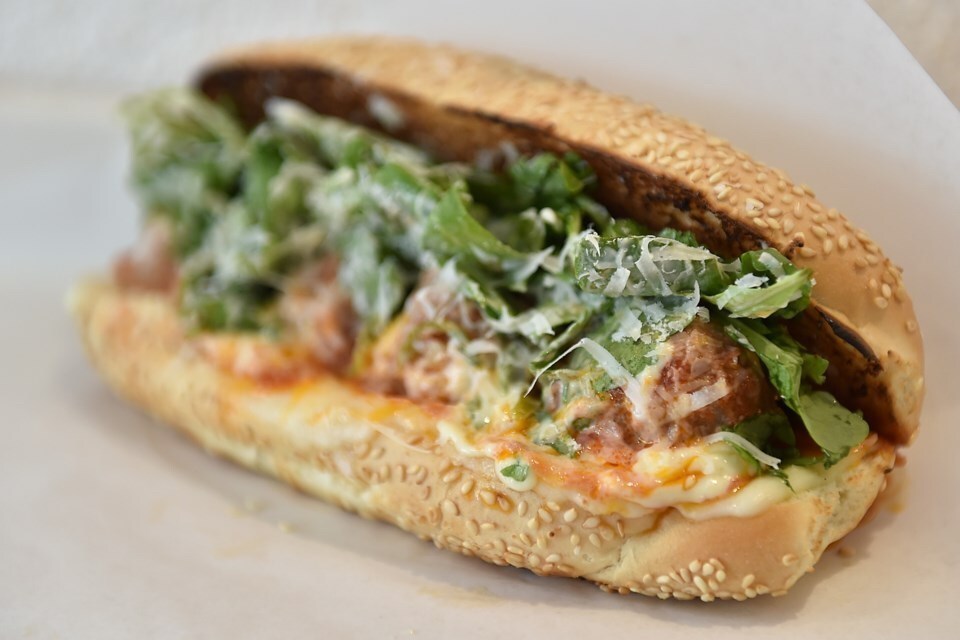 It's a new lease on life for Say Hey, the sandwich shop in Chinatown that closed down a while back but is being reborn with new partners on board, some love from locals through a crowdfunding campaign, and plans to offer an expanded menu at 156 E Pender.
Opening: Spring
The team behind one of Vancouver's top newest restaurants of the last couple of years (Published on Main) is poised to deliver an exciting new modern destination for food and drink in the space that was Mount Pleasant go-to The Whip (209 E 6th Ave). Dishes like Honey Cruller topped with Duck Liver Parfait, Steelhead Gravlax, Grilled Ling Cod, and Quince Sticky Toffee Pudding will be paired with a drinks program that highlights natural wines and cocktails.
Opening: Spring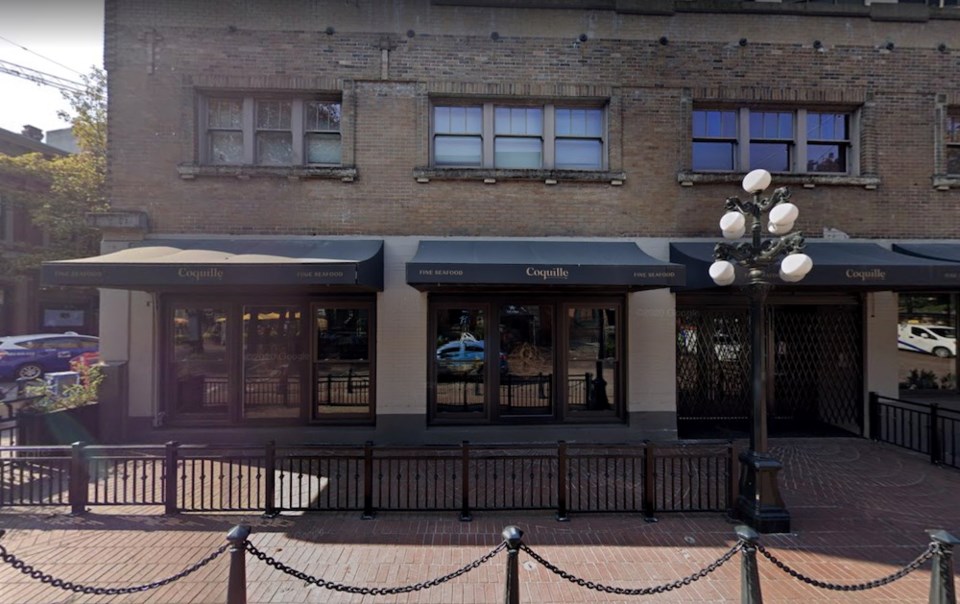 Monarca will be a sister restaurant to Ophelia, the Olympic Village Mexican spot that came to us courtesy of the same folks behind the popular Flying Pig restaurants. Located at 181 Carral St (ex-Coquille), Monarca will also be headed up by Executive Chef Francisco Higareda of Ophelia.
Opening: Late March
Vancouver's well-known Glowbal Group is launching a new concept this year called Rileys. There's been no official announcement of the location, but all signs point to a recently-vacated space along the waterfront.
Opening: Spring 2022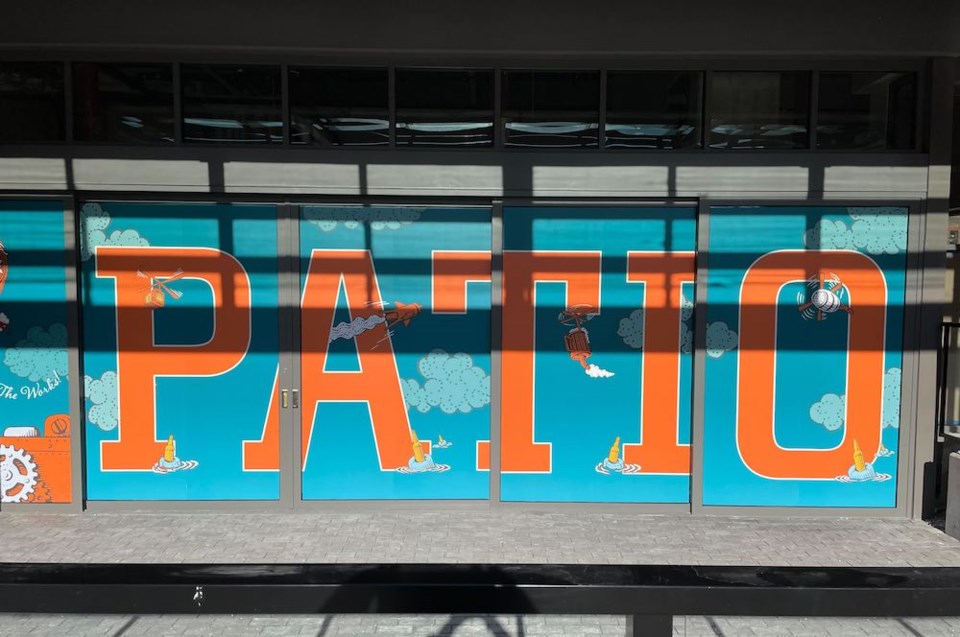 Steamworks is opening a new brewpub restaurant at the base of the Aspen, a 145-unit new build on Main Street between 6th and 7th, which was developed as a key new "affordable housing" option in Vancouver. The restaurant will boast a patio and offer brunch and happy hour and, if the original Steamworks in Gastown is any indicator, lunch and dinner service along with plenty of taps.
Opening: Spring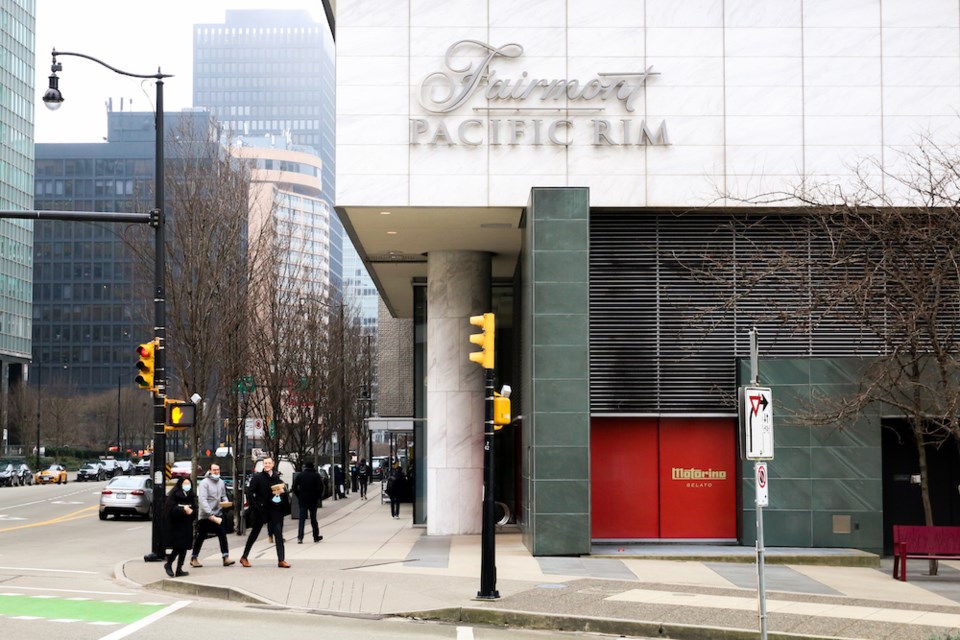 This spring, Motorino, a new gelato and granita shop, is set to open at 1001 W Cordova St. The treat shop is another venture by Kitchen Table Group. The plan for Motorino - named for the Italian moped - is to meld B.C.'s ingredient bounty with the tradition of Italian gelato, as well as get Vancouver into granita, the refreshing icy treat that hails from Sicily.
Opening: Spring
Jollibee - Cambie/Broadway
Why, yes: There will be another Jollibee in Vancouver (plus one in Surrey) - before the end of 2022. This one is going in at the corner of Cambie and Broadway (510 W Broadway) in the new building there.
Opening: Later 2022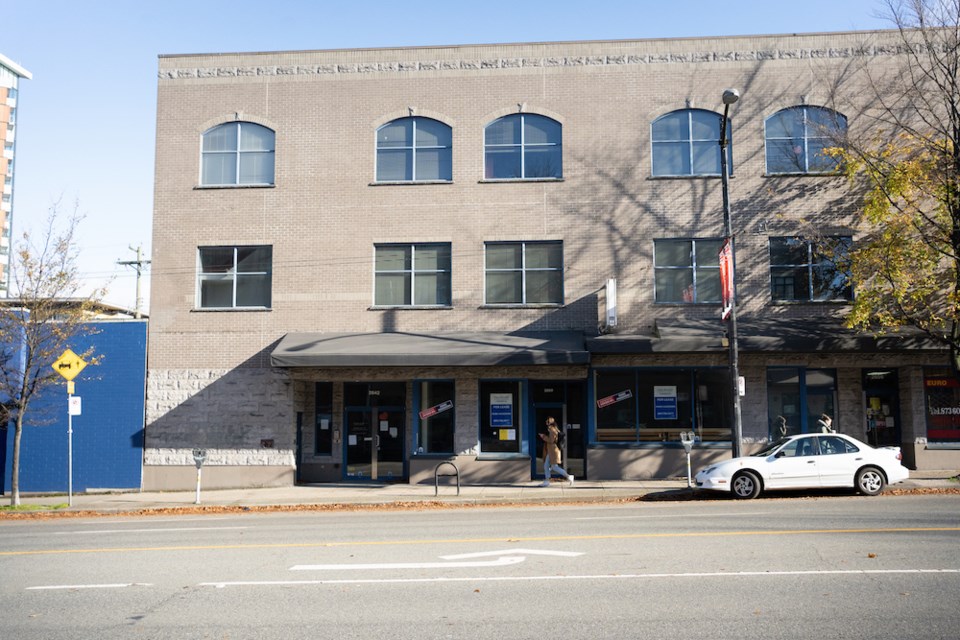 This time the folks who brought us Published are turning another Main Street space (2650 Main) into a hybrid coffee, breakfast, and grocery spot called Novella. The goal is to connect locals with great coffee, top-quality breakfast and brunch fare, and small-batch producers of packaged foods and goods.
Opening: Spring
The Farmhouse
A farm-to-table restaurant coming to Mount Pleasant, the aptly named Farmhouse comes from Vancouver's Viaggio Hospitality Group, which operates Cibo Trattoria, Ancora, Papi's, and Red Card. At this stage, not much else is known about The Farmhouse, save that it's located at 352 East 10th Ave - and it's been in the works for some time now.
Opening: TBD
Foo's Ho Ho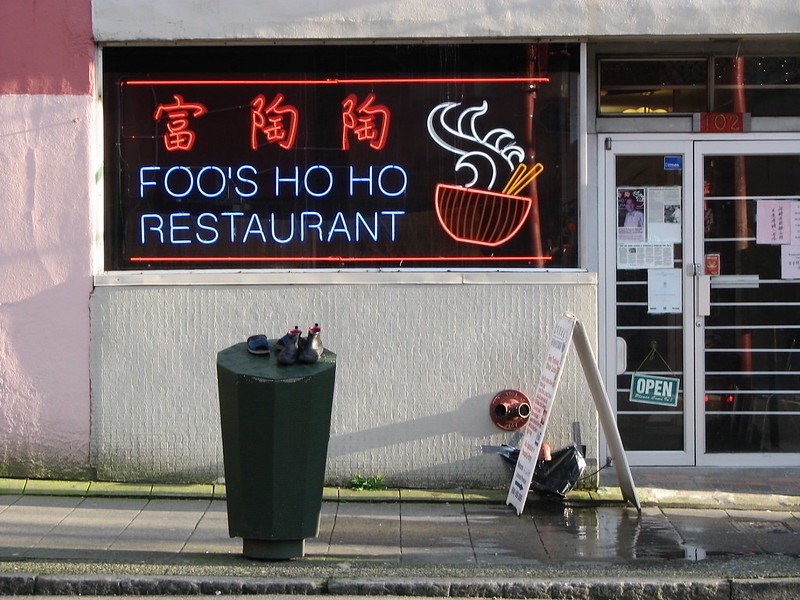 The landmark restaurant, which is thought to have been the oldest Chinese restaurant in Vancouver, opened for business by the Quon family in 1954 on Pender at Columbia. Closed for over a decade now, however, Foo's Ho Ho is getting ready to be reborn at 100 East Pender St. The owner is Carol Lee, a prominent figure in Vancouver's Chinatown. In 2021, Lee, who also owns the nearby Chinatown BBQ, told Glacier Media of the plan to open Foo's Ho Ho again.
Opening: TBD
From the same team behind North Vancouver's Lift bakery and brunch spot, Juanita, at 1516 Yew St in the ex-Blue Martini space, "will be an all-day full-service restaurant bringing guests of the Kitsilano Beach community approachable yet elevated breakfast and lunch, with a dinner menu partly inspired by Chef-Owner Jane Young's time working at Michelin star restaurants in coastal Spain," according to the restaurant. In Oct. 2021, Juanita revealed their once-imminent opening was being stalled indefinitely, and things remain in limbo right now.
Opening: TBD
TWG Tea Salon (Relocation)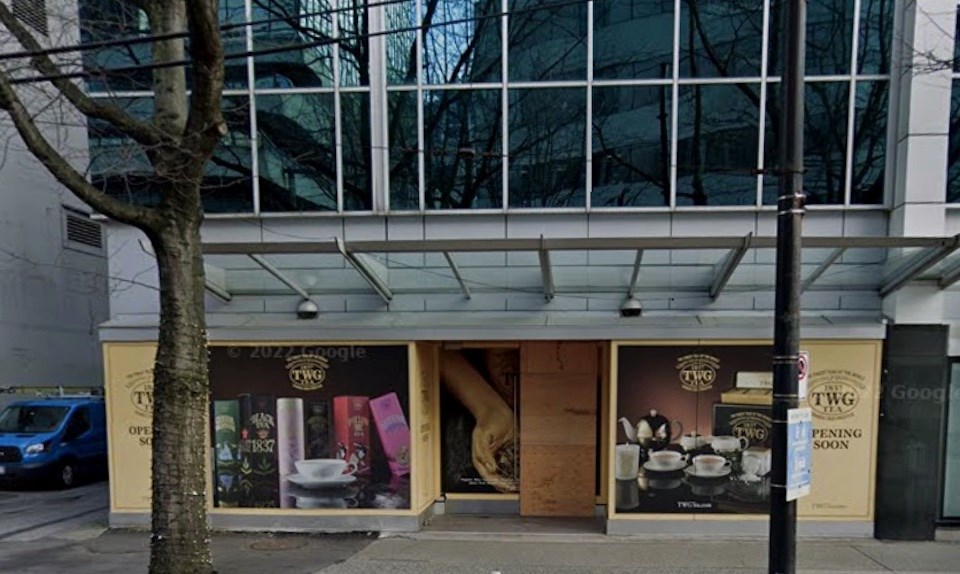 High-end Singapore-based tea retailer TWG Tea closed up its boutique and salon operation in Downtown Vancouver in preparation to scale back and slide into new digs at 929 Robson. No word on opening - which was initially anticipated back in Nov. 2021.
Opening: TBD
A striking new mixed-use high-rise in Vancouver's Coal Harbour (1575 West Georgia St) will be home to a modern Italian restaurant "with West Coast flavour." Called Nox, the venture is the project of Metro Vancouver restaurateur Alejandro Diaz and chef Sam Fabbro, who are behind New Westminster spot El Santo. On deck at Nox - "the Roman name for Nyx – the Greek goddess of the night renowned for her exceptional power and beauty," per a media release - will be Diaz and Fabbro's "West Coast take on Italian cuisine with a strong emphasis on local and seasonal ingredients."
Opening: TBD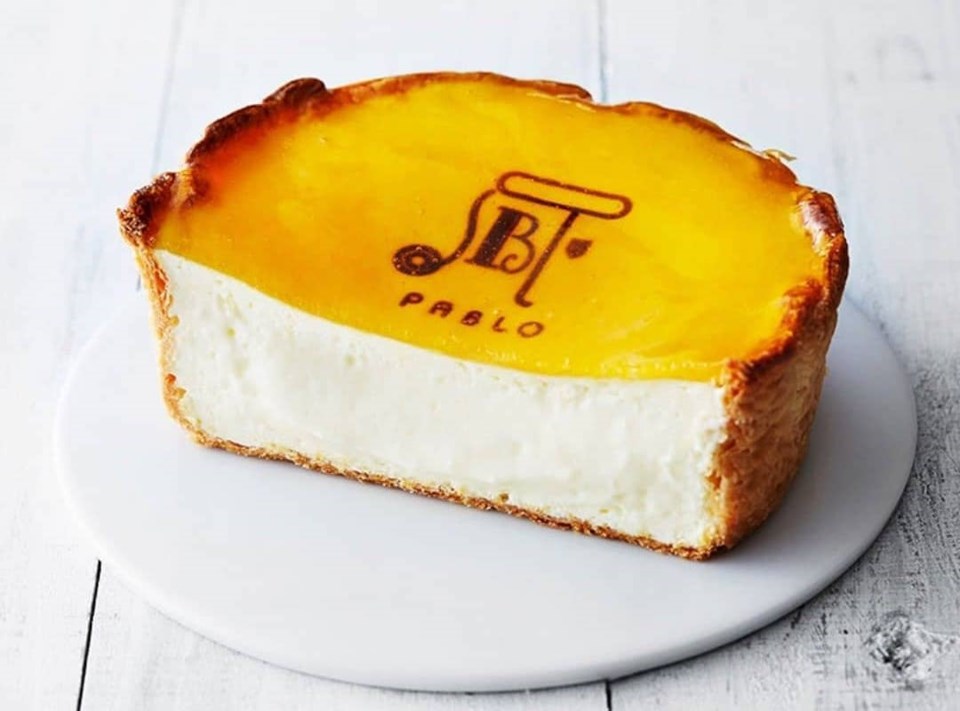 Pablo Cheese Tart has been operating franchises in Canada for a few years now but has yet to crack the B.C. market - that is, until this year, when the first Vancouver location is set to open this summer near City Hall at 511 West Broadway.
Opening: Summer 2022
More notable openings elsewhere in Metro Vancouver: